VietNamNet Bridge – Authorities in the central province of Thanh Hoa have approved a plan to excavate an ancient citadel with unique architecture in Southeast Asia.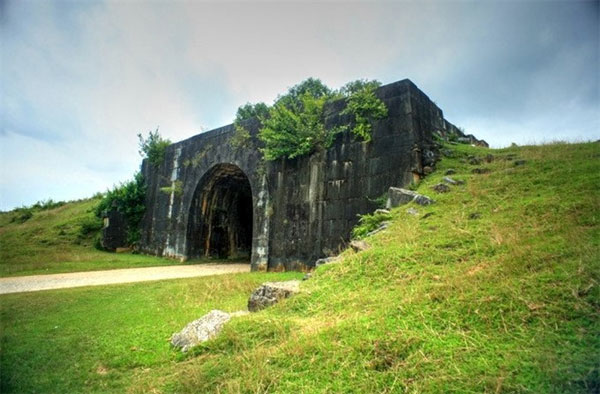 Ancient structure: A gate at the Ho Dynasty Citadel in the central province of Thanh Hoa. Local authorities have approved a plan to excavate at the northeast wall near the north gate of the citadel. Photo khoahoc.tv
A sum of VND4.4 billion (US$192,000) will be spent for excavation at the northeast wall near the north gate of the Ho Dynasty Citadel, located in Vinh Loc District.
The Ho Citadel Conservation Centre will be mainly responsible for the excavation and will coordinate with the Viet Nam Archaeology Institute to excavate a total area of 400sq.m.
If scientists find any antiques, they will unearth the objects to measure and take photos before handing them over to the centre's museum for further study.
If they find the foundation of the relic, they will stop excavation and dig a small hole to examine the structure of the foundation.
Pham Dang Quyen, vice chairman of Thanh Hoa People's Committee, has assigned the duty to the centre.
The Ho Dynasty Citadel in Vinh Loc District was the capital of Dai Viet State (the old name of Vietnam) under the Tran Dynasty (1389-1400) and the capital of Dai Ngu State under the Ho Dynasty (1400-1407). The dimensions of the citadel, which was built in 1397, are 870m by 883m.
The complex includes an inner citadel, outer citadel and worship foundation on a total area of 155.6ha.
The entire structure is made of huge stones in a rectangular form, one laid over another without any mortar. The wall measures five to six metres in height, with some places reaching up to 10m.
This is the only citadel in the country built entirely of stone that has remained nearly intact throughout the nation's history.
According to experts, the structure is an outstanding example of a new style of construction for a Southeast Asian imperial city.
The citadel was recognised as a World Cultural Heritage Site by UNESCO in 2011.
Last year, more than 50 large stones spread across 20m fell from the north wall in a huge storm. The wall measures 6.9m in length and four metres in height. The amount of stones that fell on the ground is estimated to be 20cu.m.
Source: VNS