A seminar on lacquer painting will be held by the Vietnam Fine Arts Museum and the Hanoi Goethe Institute on June 13.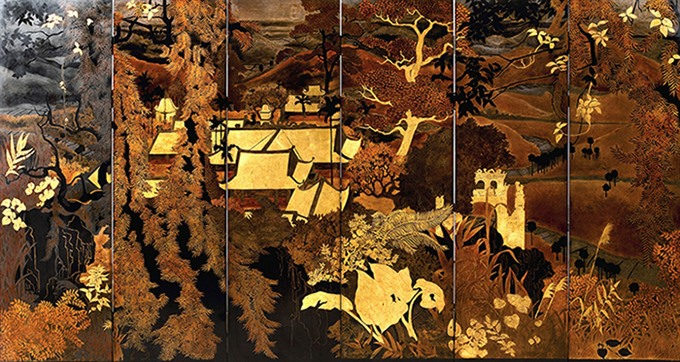 A lacquer painting by artist Pham Hau. Photo ttvh.vn
The seminar is expected to see the participation of numerous authors, art critics, painters, paint experts from museums, art and research institutes and private studios in Viet Nam.
The main speakers at the seminar will be Monika Kopplin, director of the Museum of Lacquer Art Münster (Germany); Dave van Gompel (Netherlands), an expert in the restoration of Japanese lacquer paintings; and Marion Duquerroy, University of Paris 1 Pantheon-Sorbonne (France).
The topics include the concept of lacquer painting; the history of lacquer art, specific requirements for lacquer material, including material properties, painting techniques, preservation and restoration of lacquer paintings; and the development of technology and materials in lacquer work.
There has been a shift from traditional painting techniques to lacquer techniques in Viet Nam, which can be traced to student research at the Indochina Fine Arts College in the early 1930s. This marked the beginning of Vietnamese lacquer art, which promoted creativity among many generations of painters. The collection of lacquer art occupies an important place in 20th-century Vietnamese art, especially at the Viet Nam Fine Arts Museum.
The seminar aims to contribute to the research, preservation, restoration, exhibition and presentation of lacquer art in Viet Nam. — VNS