Hanoi will reopen six sealed vaults in Gam Cau Street in September to create walkways and an art space for locals.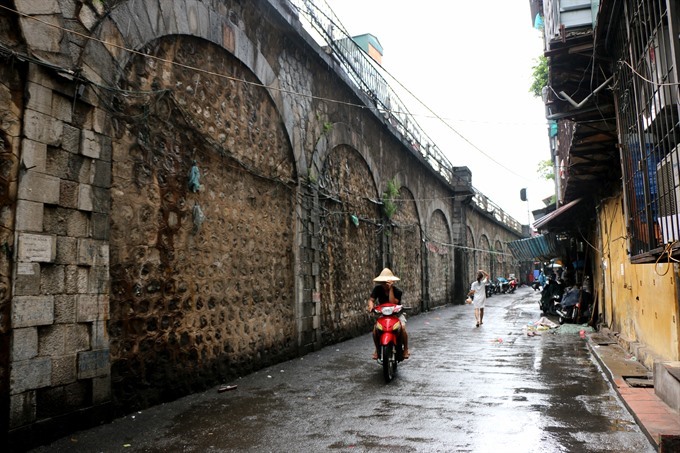 Six vaults will be reopened in November to create walkways and an art space for locals
This was announced in a recent meeting of Hà Nội's People's Council.
The six vaults, which are all sealed with cement, are located on a 100m stretch of Gầm Cầu Street.
The 1.2km-long railroad viaduct passes through the Phùng Hưng and Gầm Cầu streets and has a slope steepness of zero to six metres, under which there are a total of 131 vaults. Of these, only four vaults are open, and the remaining are sealed with cement.
The vaults, built in 1900 and finished in 1902, are 3.5m to 4.5m high and covers about 16sq.m area each.
The viaduct is part of the historic Long Biên Bridge, which carries the rail connecting Hà Nội to the port city of Hải Phòng.
The vaults were initially empty, but over time they became a hub for beggars and drug addicts. In the 1980s, 127 of the 131 vaults were sealed with cement to strengthen the viaduct and keep the anti-social elements out of the area. 
In February, the neighbouring 19 vaults were converted into mural paintings made by Vietnamese and Korean artists.  It was part of an art project to renovate Phùng Hưng Street and introduce art into urban areas.
The upcoming reopening of six vaults along with the mural paintings will create a new public art space for the city. — VNS