Around 200 kinds of southern fruits will be displayed at the Southern Fruit Festival 2018 at Suoi Tien Theme Park in HCM City from June 1 to August 30.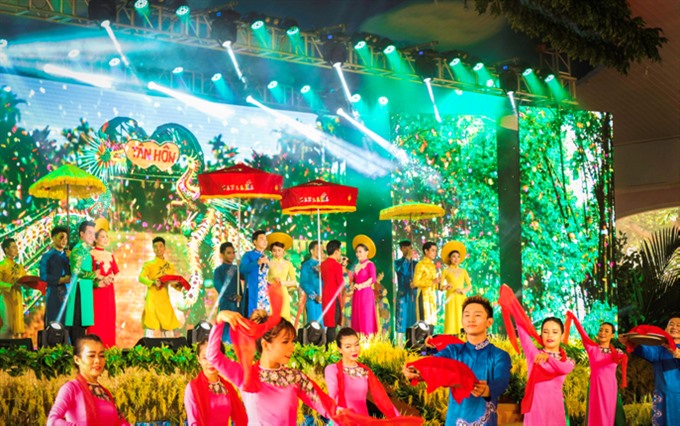 The Southern Fruit Festival 2018 opens from June 1 to August 30 at Suoi Tien Theme Park in HCM City. — Photo suoitien.com
More than 1,000 tonnes of fruits will be sold at 20-30 per cent below market price.
The festival introduces visitors to a wide variety of fresh fruit grown in the southern region, and honours outstanding individuals and organisations in the field of agriculture, Nguyen Thi Anh Hoa, deputy director of the city Department of Tourism, said.
The event is organised by the Department of Tourism in co-ordination with the Department of Agriculture and Rural Development, the Department of and Industry and Trade, and the theme park.
During the three-month festival, many activities will be held including a floating fruit market, a safe fruit contest, installation art using fruits, a fruit parade, a giant fruit and and vegetable exhibition, and an exhibition on rare aquatic and tropical creatures.
Last year, the event attracted more than 1 million visitors and is expected to increase by 50 per cent than last year.
The 105ha park, which cost US$220 million to build, features more than 150 cultural, historical, and spiritual monuments and attractions such as a roller-coaster, crocodile kingdom, snow castle, water park, witch forest, magic castle and unicorn palace. — VNS