A silk painting by Vietnamese master artist Nguyen Phan Chanh (1892-1984), one of the leading painters of Vietnamese contemporary fine arts, was sold at over US$853,000 (HKD$6.7 million) at an auction by Christie's Hong Kong on Sunday.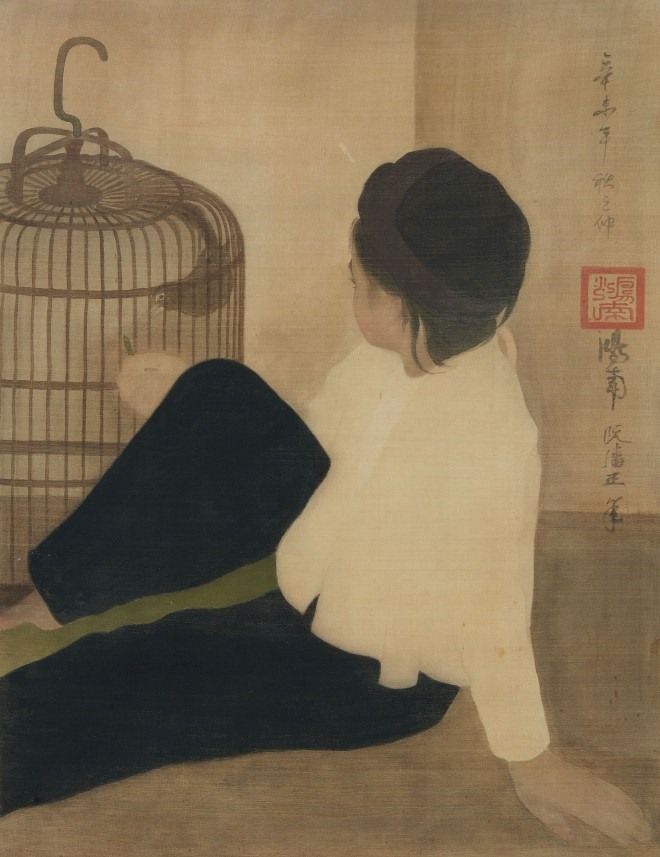 Child with Bird, silk, 1931, by Nguyen Phan Chanh, has just been sold at over US$853,000.
The painting depicts a girl feeding her bird.
This is the highest price for a painting by any Vietnamese artist sold by the auction house and in the world.
Em Bé Bên Chú Chim (Child with Bird), ink and colour powder on silk, was drawn in 1931 and measures 65x50cm. Its original price was US$128,000-205,000.
According to Christie's, before the auction in Hong Kong, the painting was owned by a collector, who purchased it directly from Chánh.
The art collector who bought the painting on May 27 resides in France.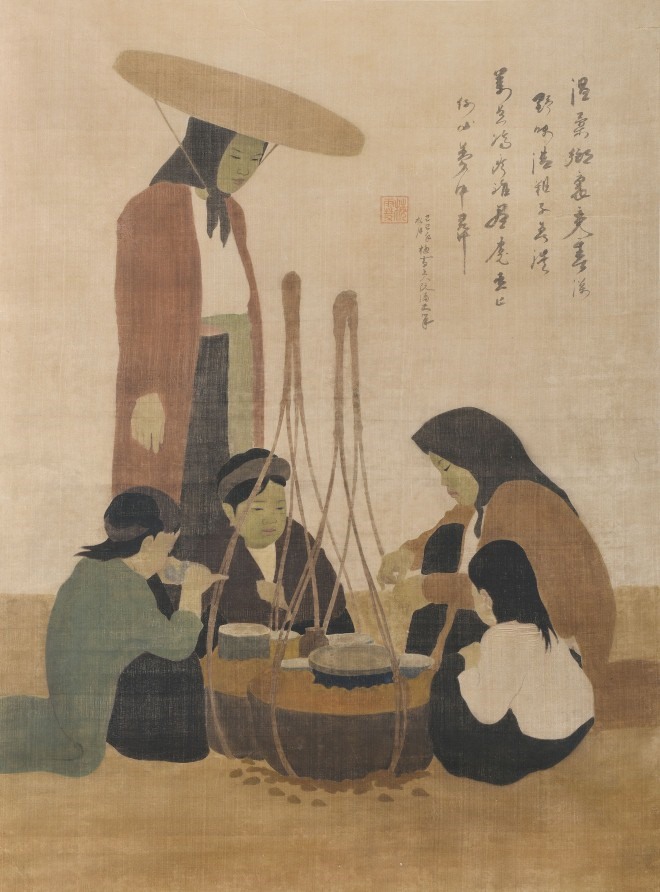 The Snail Seller, silk, 1929, by Nguyen Phan Chanh.
On May 26, another painting by the same artist, The Snail Seller, was sold for US$600,000 (HKD$4.66 million) at Christie's Hong Kong.
The painting, ink and colour powder on silk supported by paper and measuring 88x65.6cm, was made in 1929.
The Snail Seller was showcased at the Paris-Bois de Vincennes International Exhibition from May 6 to November 15, 1931, where Chánh displayed six of his works. Experts guessed that Chanh had displayed his artworks at the exhibition because in 1929, while studying at the Indochina Fine Arts College, Chánh won the first prize at the Indochina Post Stamp Design contest.
In 1931, Chanh made two silk paintings, which were considered master pieces - Playing Ô Ăn Quan Game and Child with Bird. He tried his hand at silk painting with the encouragement of his college rector, Victor Tardieu (1870-1937).
The Snail Seller was collected in 1931 and was occasionally displayed at exhibitions here and there. Its most recent appearance was in 2002 at the Mariemont Royal Museum in Belgium. The exhibition, titled Peach and Blue Birds: Arts and Civilisation of Viet Nam, was held from April 20 to August 18.
During his life, Chánh made some 170 paintings, most of which measure 65x50cm.
Although he painted about various topics, he was known for his paintings of ordinary people and popular images in the northern region of Viet Nam. — VNS