VietNamNet Bridge – Two teams perform on stage. The referee gives a theme and the performers make up a story. This is one among many activities to be held at the PAS – Ha Noi Performing Arts Festival (Festival des Arts du Spectacle) which will take place on May 18-21 in Hanoi.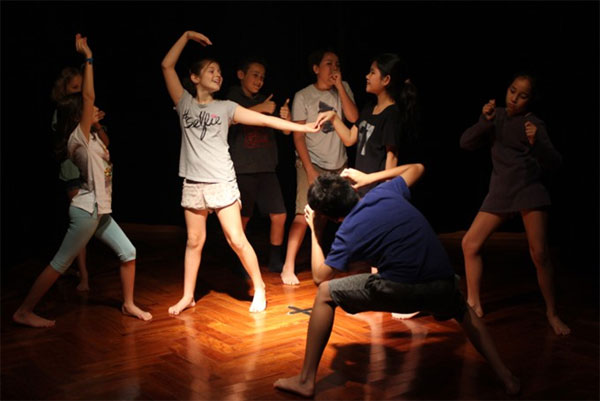 On the stage: The PAS – Ha Noi Performing Arts Festival gathers many amateurs and professionals in performing arts, particularly those aged 10-15. — Photo festivalpas.com
The festival comprises of competitions between teams, workshops about art practices including movement, story-telling, drama, music, graphics and puppetry, alongside performances of experimental drama, improvisation theatre and contemporary dance.
The festival gathers 23 amateur and professional teams who work in the field of performing arts, including Kinergie Studio, The Run and ViPlayback.
It's a chance for them to exchange, earn more experience and perform in front of the public.
The activities will take place at the Viet Nam National Drama Theatre, De l'Amour Bistro et Café and L'Espace.
The languages used in the festival are Vietnamese, English and French, meaning that a wide audience can enjoy the spectacle.
The organisers of this festival include Marianne Sequin, Quentin Delorme and Etienne Rousseaux. Other organisers include actors responsible for the Ha Noi Theatre Workshop; and Anne Boulo, professor at the French School of Ha Noi and director of the "Les Phap'bulateurs" theatre company.
The festival premiered in 2013, and was hosted by L'Espace and the Drama Centre of Hanoi. 
Source: VNS