VietNamNet Bridge – Vietnamese-German writer Isabelle Muller's best-selling book Loan-Aus dem Leben eines Phoenix (Loan-From a Life of Phoenix) has been published in Vietnamese.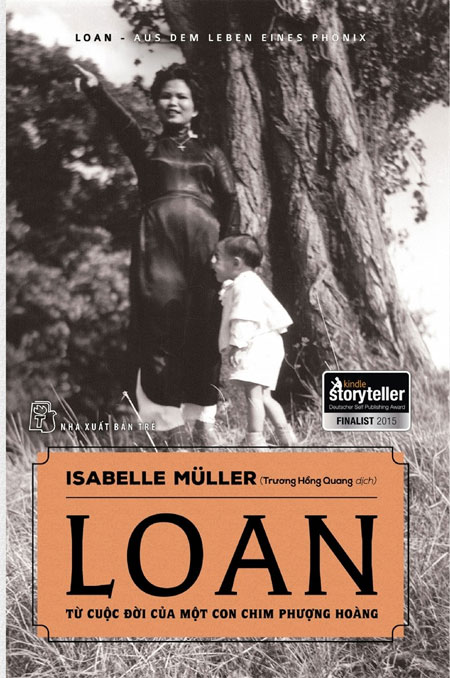 Vietnamese-German writer Isabelle Muller's Loan-Aus dem Leben eines Phonix (Loan- From a Life of Phoenix) has been published in Vietnamese. — Photo courtesy of the publisher
The book tells the story of Loan, real name Dau Thi Cuc, a Vietnamese woman from the central province of Ha Tinh, who escaped an arranged marriage at just 12 to set out on a long and often dangerous journey through Vietnam, Algeria and France to make a life for herself.
The book describes how she left Vietnam in 1955 and moved to live in Algeria first and then France.  
Loan is subject to discrimination and hostility because of the colour of her skin.
Despite living in abject poverty, she raises her five children, always emphasising that education is a great privilege.
Muller, Loan's youngest daughter, tells a lively story of an ordinary woman with whom women readers, especially in Vietnam, can empathise with.
In an interview with Viet Nam News, Muller said on Wednesday the English version of the book is finished and is waiting for a publisher.
Muller is the founder of LO-ANH Foundation, which has launched many educational projects, including the construction and expansion of kindergartens, schools and boarding houses and financial care for poor ethnic children in the remotest areas of the northern mountain provinces of Ha Giang and Cao Bang.
Its latest project is in Ha Giang, where they are offering new shoes, clothes, blankets, mattresses, and mats to more than 300 children in Xin Cai Secondary School.
In the 1990s Muller travelled often with her mother back to Vietnam to learn more about her roots.
"I want to start charity projects where no one wants to go. I think accepting this challenge was a part of my Vietnamese character."
She said donations are raised through events she organises, such as lectures on her new books or presentations by the foundation.
Her book, Tu Cuoc Doi Cua Mot Con Chim Phuong Hoang in Vietnamese, has been published by the Tre Publishing House. 
Source: VNS