Indian actress Arti Singh arrived in Ho Chi Minh City on January 9 to attend the 2017 "Blue Star" Awards.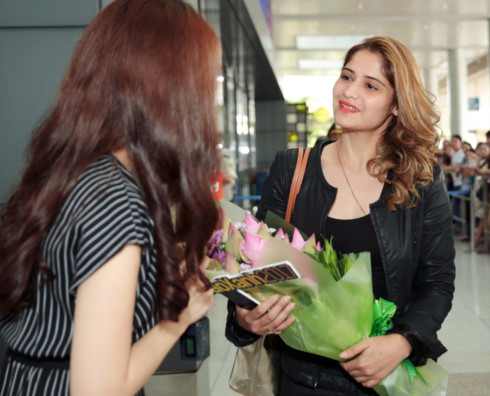 This is the 33-year-old's first time visiting the country.
During her 4-day stay in Vietnam, Arti Singh will join a TV show and pay a visit to the Ho Chi Minh Training Center for Disabled People and Orphans.
The 2017 "Blue Star" Awards will take place at 18:30 in Saigon Opera House on January 11 and will be broadcast live on Today TV channel.
The award aims to honour the best films, actors, and actresses who have made significant contributions to the film industry in 2017.
Arti Singh is well known for her leading role in the famous Indian film Waaris (Heir), which was shown on Today TV channel. She has been nominated for the best foreign actress gong at the 2017 "Blue Star" Awards.
The Waaris film is also listed among the top 2 foreign films to receive the highest votes.
VOV