Ly Nha Ky, Pham Huong, Angela Phuong Trinh, Ho Ngoc Ha, and Ngoc Trinh are outstanding beauties who attracted the most public attention on the red carpet with their beautiful evening gowns.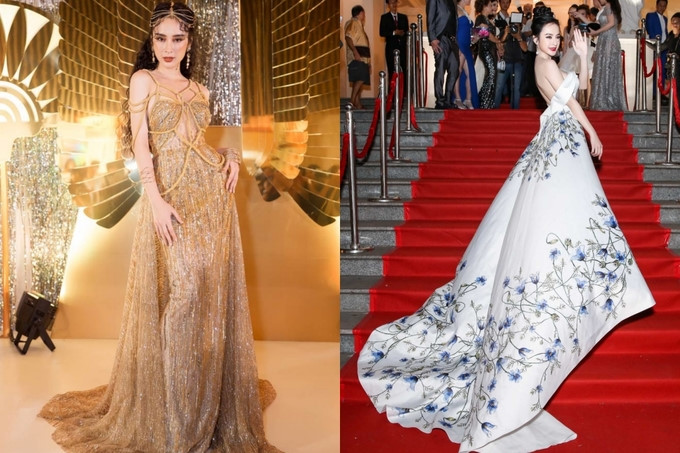 All dresses of actress Angela Phuong Trinh are designed specifically for each event she attends.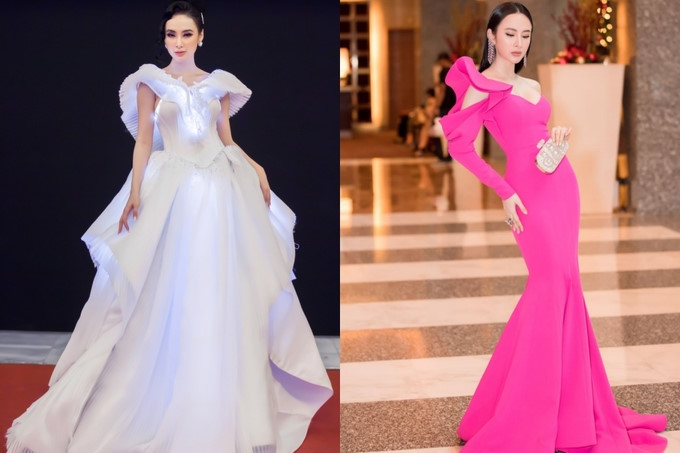 She orders Vietnamese fashion designers to design her own dresses.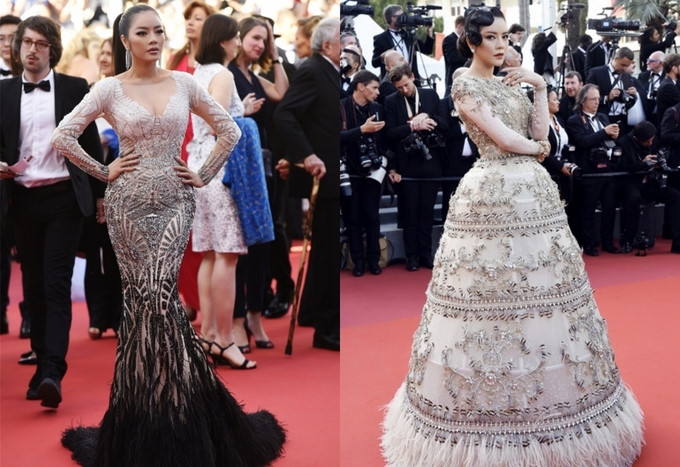 Ly Nha Ky looks so attractive in luxurious dresses designed by Le Thanh Hoa (left) and Do Long (right).
She catches attention whenever she appears in public.
Pham Huong owns various fashion styles, from gorgeous (left) to elegant (right).
Huong stuns in sexy red dresses.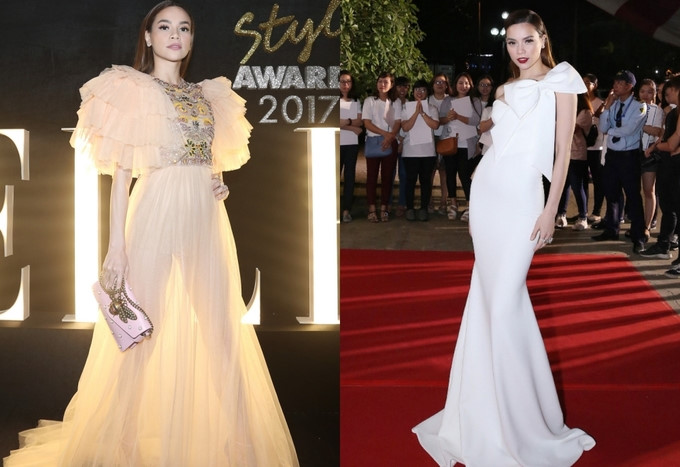 Ho Ngoc Ha is one of most stylish beauties in Vietnam. 
Ha mixes the dresses with luxurious accessories.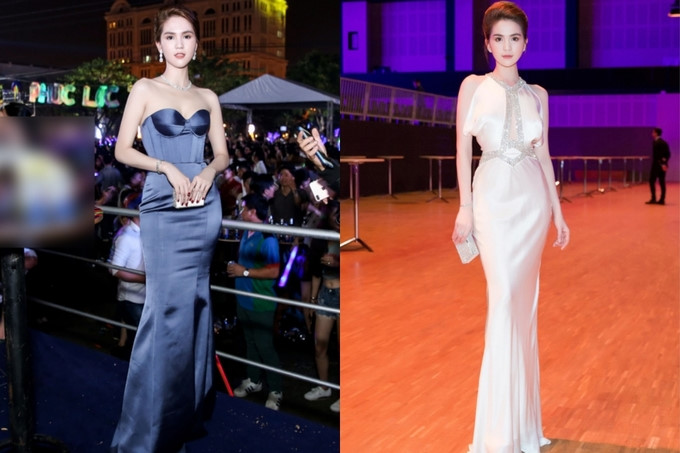 Ngoc Trinh is graceful in gorgeous satin/ taffeta dresses.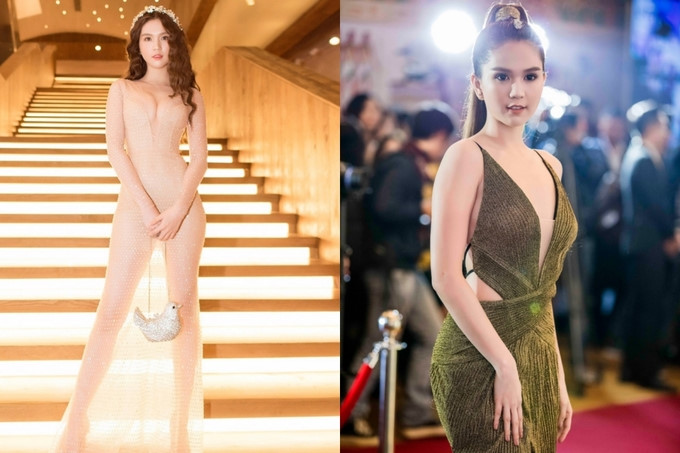 Trinh always show off her sensational figures in cut-out dresses.
VOV