VietNamNet Bridge – Drama clubs run by young artists and theatre students in HCM City are struggling under increasing financial strain.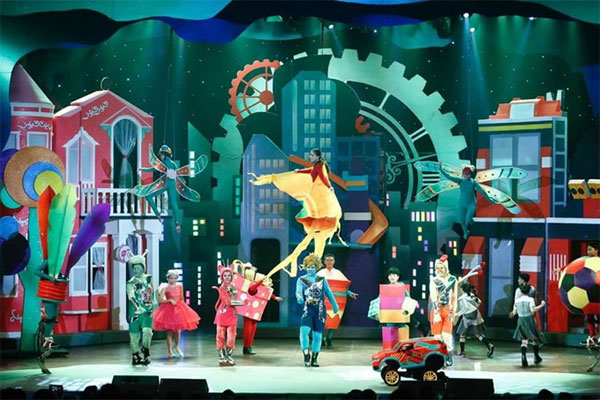 Imaginative work: Young actors of the Quoc Thao Drama Stage offer experimental shows aimed at young audiences. Photo courtesy of the theatre
"We have young talent but we have many problems threatening our positions in the theatre business," said Doan Trang, director of the Chuon Chuon Giay Drama Club, in an interview with Sai Gon Giai Phong (Liberated Sai Gon) newspaper.
"We have no financial support. We have to come up with the money ourselves and this limits our business and our creativity," she said.   
Instead of staging theatre plays, Chuon Chuon Giay mostly makes a living from comedies. The club usually splits plays into two or three acts that present comedic topics based on folk stories.
Their productions, such as Thanh Xa Bach Xa (Legend of the Green Snake and White Snake) and Dam cuoi (Wedding), have been restaged many times, helping the actors earn some money.
"Some of our actors studied fashion and design. So we use a lot of costumes and sound and lighting effects to try to attract young audiences," said Trang, who constantly faced bankruptcy in the first two years of business.
The club, which now earns enough to continue operating, stages plays every weekend at Dang Van Ngu Street in Phu Nhuan District.
Its biggest competitor, Vi Dau Drama Club, produces more legitimate plays featuring social issues.   
Theatre director Thai Kim Tung, head of the club, who works as a lecturer for the HCM City College of Theatre and Cinematography, said: "Because we do not have enough money, we cannot produce big shows that meet audiences' demand."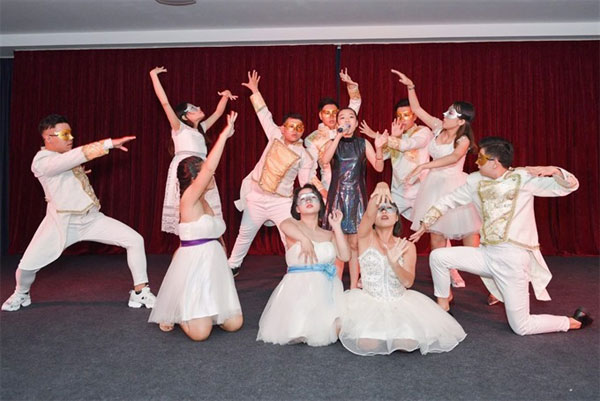 A chance to shine: The Quoc Thao Drama Stage gives young actors, mostly from the city's art schools, the opportunity to develop their techniques and knowledge of emotional expression. Photo courtesy of the theatre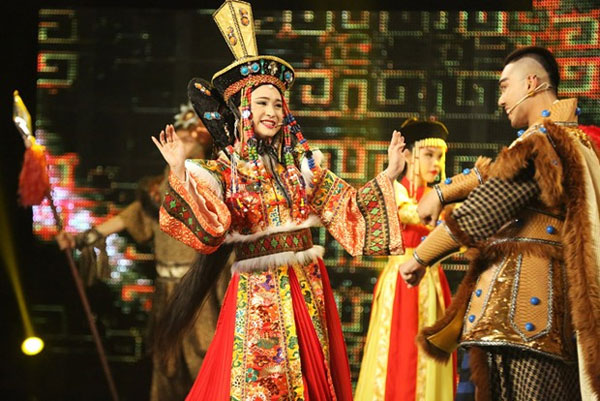 Talent on stage: Young actors of the Chuon Chuon Giay Drama Club perform in Cong Chua An Tu (Princess An Tu), a serious play based on a folk story, with themes of love and betrayal. — VNS Photo Thai Duy
The club has offered a series of new shows to celebrate the troupe's fifth birthday.    
Highlights include Ba me dam va bay con (Mother and children), Tinh yeu muon mau (Colours of Love) and Yeu khong de (Love Is Not a Game).
While Ba me dam va bay con is a tragi-comedy adapted from a popular German literary work written in the 1950s, the other two plays feature love, family and social issues
Vi Dau Drama Club was first composed of only three members, but now has 30 young actors, mostly from the city's art schools.
"With this troupe, we can give young actors the opportunity to develop their own skills and emotional expression, and can develop their talent while still at school," said director Tung, one of the city's young theatre talents. 
Tung said that his staff had staged 15 plays and tried to perfect their works in the hope that their troupe would become a place for young people to enjoy the art in a different way.
His club stages play every Saturday and Sunday at Thai Van Lung Street in District 1.
The city has 20 drama clubs with more than 300 young directors, actors and stage workers. These clubs offer comedies, dramas and variety shows at ticket prices ranging from VND80,000 (US$3.5) to VND150,000 ($6).
Against all odds, the clubs have been pioneers in the industry, investing large sums in their performances even though they turned little or no profit.
"Theatre is not a game. You have to learn to feel the art," said Tung, adding that most young people in the city do not like drama and preferred lighter entertainment.
"We will work harder to bring young audiences to the theatre."
New drama troupe tries experimental art  
A new drama troupe aiming to offer experimental art has opened in HCM City's Union of Literature and Arts Associations.  
The Quoc Thao Drama Stage, managed by veteran actors Quoc Thao and Quoc Thuan, in co-operation with their partners who are experienced in the industry, offer experimental shows staged specially to serve children and young people. 
Actor and theatre director Thao, who has more than 20 years on the stage, said: "Through our troupe, we wanted to develop an appreciation of drama among young people, particularly children, who can learn many valuable things about history, culture and traditional lifestyle through our shows."
"Although we face a lot of challenges on the way, we believe in the future," he said.
The troupe opened last weekend, with a series of special plays for young audiences during the Christmas and New Year season.
The plays attract young actors from art schools like the HCM City Theatre and Cinematography College and the University of Culture.
The Quoc Thao Drama Stage performs every Saturday and Sunday at 81 Tran Quoc Thao Street, District 3.
Training
The Quoc Thao Drama Stage also offers short-term training courses in performance skills as the number of talented actors has declined in recent years.
The troupe's training courses will give young participants a chance to discover new techniques and ways of expressing themselves emotionally on stage.
"Offering professional drama training is part of our theatre's activities so that one day we can be recognised as a specialty art centre," said Thao. 
Before joining the training courses, candidates will take part in qualifying rounds hosted by the troupe's veteran artists.
The winners will work as professional artists while attending classes, and will have opportunities to perform in the theatre's serious plays and comedies.
Thao, also a lecturer at prestigious theatre schools, said he was confident that the students could be trained for different levels of performance.
"We will provide our students a chance to perform with veteran colleagues, including their teachers, on stage during their training," he said.
"Young actors find it hard to develop their career because professional art troupes prefer working with experienced talents like Thanh Loc and Huu Chau," said Van Thi Minh Huong, former director of the HCM City Music Conservatory.   
Huong refused invitations to work with big theatres, instead joining the Quoc Thao Drama Stage, because: "The troupe is a good chance for theatre students and young actors to show off their abilities," she said.
"To maintain the theatre, we need more young, skilled performers." 
by Anh Thu
Source: VNS