VietNamNet Bridge – Songstress Giang Trang, known for singing only melodies by the late Vietnamese composer Trinh Cong Son, will tour Japan for her Ha Huyen 2 (Dark Moon 2) concert next month.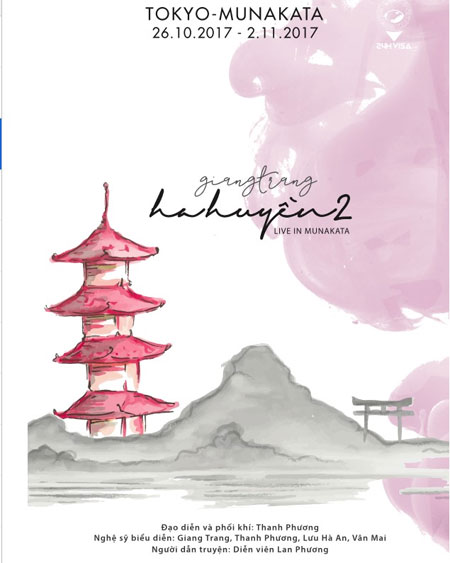 Slight zen spirit: Dark Moon 2 Live in Munakata will take place next month in an ancient house in Munakata City in Fukuoka.
The acoustic concert, Dark Moon 2 – Live in Munakata, will take place in an ancient house in Fukuoka on October 30. The singer, whose melancholy style voice suits Son's blues melodies, will present most of the songs featured on her Dark Moon 2 album. The songs include Goi ten bon mua (Calling the Four Seasons' Names), Ru em tung ngon xuan nong (Lulling You), Toi oi dung tuyet vong (Don't Be Desperate) and more.
Songwriters Thanh Phuong will accompany her on guitar and Luu Ha An on piano, along with the 16-string zither artist Van Mai.
Dark Moon 2 was presented in Paris and Munich in April 2015, right after she released the album to honour the 14th anniversary of the death composer's death.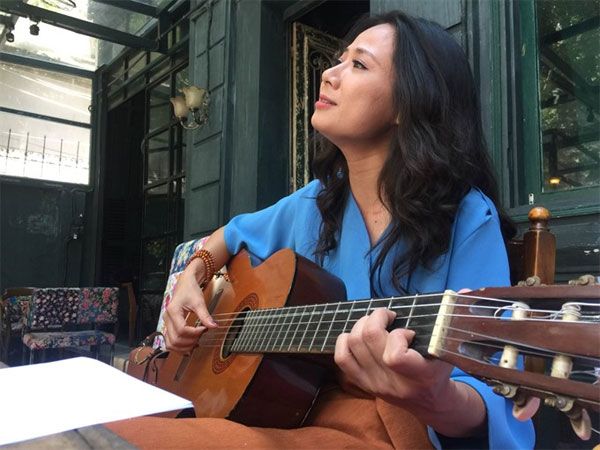 Melancholy style: Giang Trang sings a song by Trinh Cong Son at a meeting with media in Ha Noi to announce her upcoming Japan tour. – Photo courtesy of organizer
Unlike previous Dark Moon 2 concerts, where most concert-goers were Vietnamese, her audience in the next show will be local Japanese, who don't understand Vietnamese lyrics. "I'm not the first Vietnamese singer singing Son's music for Japanese audiences. In 1970, for the first time, singer Khanh Ly sang his Diem Xua (Old Flame) in Osaka. She then recorded an album featuring eight songs by Son in Japanese."
"Music by Trinh Cong Son is plain and modest, and it also bears a slight Zen spirit, which seems to fit Japanese culture and the personality of Japanese people. That's why they can 'feel' and 'absorb' his music without understanding its lyrics," Trang said.
A graduate of the Ha Noi Foreign Trade University, Trang came to Son's music by chance, which she calls "accidental predestined affinity".
"I used to visit a music cafe, which was a one-time popular rendezvous of many young Hanoians. During that time, the cafe offered space for both Son's and The Beatles' music, so it was only natural for me to start singing his songs. The more I sang, the more familiar and attached I felt to his music," she said.
Trang introduced her debut album Lenh Denh Nho Pho (Street Nostalgia) in 2012, followed by Ha Huyen 1 (Dark Moon 1) in 2013 and Ha Huyen 2 in 2015.
VNS