VietNamNet Bridge – Stephane Gauger characterises himself as a Vietnamese-American with European influences: his mother is Vietnamese, he grew up in America and he has spent time in Europe visiting extended family in France. For him, making films in Viet Nam a chance to discover his roots.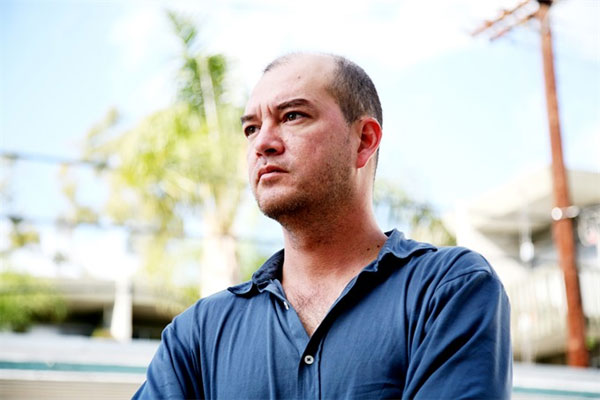 Director Gauger finds his roots when he makes films in Viet Nam. — Photo blogspot.com
"I'm really a fusion. And, with this fusion, I try to put it in my work. So in my writing, in my material, it's not specifically Vietnamese, not specifically American. Hopefully it's more global, more universal."
Gauger, 47, is a writer-director based in Los Angeles. He made his feature debut with the award-winning Viet Nam-set drama Owl and the Sparrow (2007), which earned him both Gotham and Independent Spirit Award nominations. He followed it up with the urban drama Saigon Electric (2011). He also directed the 2008 documentary Vietnam Overtures and co-wrote Powder Blue, a 2009 feature starring Jessica Biel, Eddie Redmayne and Forest Whitaker. He was named one of Filmmaker magazine's 25 New Faces of Independent Film in 2007.
His films have been presented at many international film festivals.
Recently, he returned with the latest film Yeu Di, Dung So! (Kiss and Spell). The film is currently available at CGV cinemas nationwide.
It's a Vietnamese romantic comedy about a magician who is afraid of ghosts and then falls in love with a girl who appears to have some connection to the supernatural. It is a remake of South Korea's Spellbound.
"I'm happy to come back to Viet Nam to present the film," said Gauger.
"I just want to make a good film, which can touch audience's hearts. That's the reason and motivation for me to try everyday."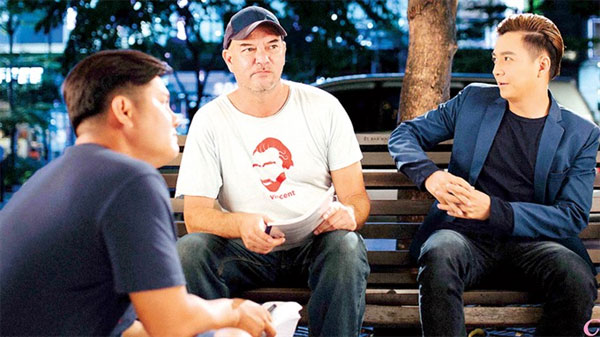 Stephane Gauger works with the cast of Yeu Di, Dung So! (Kiss and Spell). — Photo thegioidienanh.vn
From zero to hero
Gauger started his filmmaking career running errands supporting filmcrews such as lighting and camera departments. Then he got a chance to know producers and directors like Ham Tran and Timothy Bui. He began working on the post-production of many films such as Dong Mau Anh Hung (The Rebel) and Co Hau Gai (The Housemaid) that helped him earn experience for his own works.
Gauger admited he'd rather be making movies than talking about them. He wrote scripts and made short films for six years, waiting to find an opportunity to make a film in Viet Nam.
"Though I don't settle in Viet Nam, I return to the country regularly," said Gauger.
"I understand each corner, each vendor that I try to bring them into my films. You can see the familiar images in the film Kiss and Spell."
Gauger said though the film is made from a South Korean script, audiences will see it as purely Vietnamese.
Gauger visited Viet Nam for the first time in 2006. Now he has witnessed many changes in the society and in his mind as well. He can speak Vietnamese fluently and feels that he's a member of the country, not an outsider.
He wants to make more films about Vietnamese people of all walks of life.
"I befriended a lot of girls selling flowers in HCM City, and I just thought they were adorable, and they had great stories of why they were doing what they were doing."
"People tend to think that's depressing for children to be selling things on the streets in a Third World country like Viet Nam. It's actually not. They're quite jubilant children, and they're just smart and savvy because they have to sell at such a young age to buy schoolbooks or whatever."
Gauger said he has become familiar with HCM City. For him, the peaceful landscape and girls in traditional dresses are so popular that they have become trite images. He wants to capture the feverish energy and neon nights, keeping the cameras always moving to capture the sense of "Wow, there is a lot going on here," he said. 
Minh Thu
VNS