VietNamNet Bridge – Many songs used as soundtracks in popular films have become hits on YouTube and social media sites, boosting the earnings of composers and singers.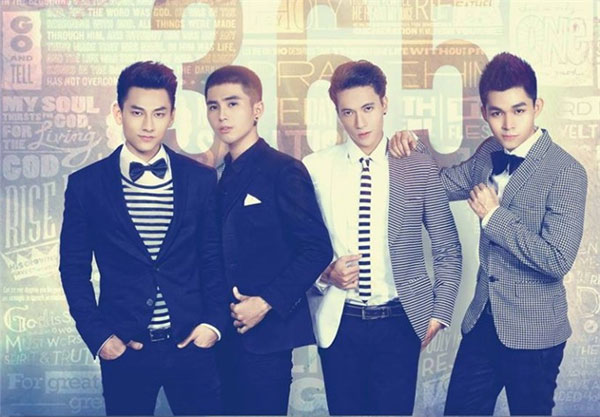 Superhit: Bong Bong Bang Bang, a soundtrack in the blockbuster Tam Cam- Chuyen Chua Ke (Tam Cam- The Untold Story) last year, performed by boyband 365, has attracted nearly 1.2 million views on YouTube.
Bong Bong Bang Bang, a pop song composed by young musician Only C of Ha Noi, has attracted nearly 132 million views on YouTube. The song was performed by the boy band 365.
Only C wrote the song for the blockbuster Tam Cam- Chuyen Chua Ke (Tam Cam - The Untold Story), directed by Ngo Thanh Van, one of the country's few female film directors and producers.
The film earned more than VND21 billion (US$910,000) in ticket sales in just three days last year.
Another soundtrack, Con Tuoi Nao Cho Em, a love song composed by the late song writer Trinh Cong Son, has become a new hit.
The song was used in Em La Ba Noi Cua Anh (Sweet 20), a Vietnamese remake of Korean film Miss Granny, which was released early last year.
Young actress Miu Le, who performs the soundtrack, played a role in helping the film earn more than VND100 billion ($4.5 million) in ticket sales.  
After the film's release, Le decided to develop her career in both film and singing.
"Composing soundtracks is not new but it has developed and attracted young musicians over the last three years," said composer and songwriter Nguyen Hong Thuan.
He said YouTube and online music forums have helped soundtracks reach young people in large numbers.
Back in 2005, composer Duc Tri, after completing studies at the prestigious Berklee College of Music in Boston, began his career at home with a record in the local music market.
At that time, Tri's music in Nu Tuong Cuop (Gangster Lady), a movie made by Thien Ngan (Galaxy) Studio, was voted by fans as the year's hottest soundtrack.
Tri earned VND100 million (US$6,200) for his creation at that time, the highest payment for writing a soundtrack.  
His success opened a new door for Vietnamese filmmakers and musicians, who had till then largely ignored the potential of writing songs for films.
"The driving force behind film producers' interest in using works composed by young musicians is the demand from audiences, mostly teenagers, for songs written and performed by young faces," said Thuan.
"Some soundtracks became top hits quickly after they were released online by the producers, who wanted to attract audiences while their films were not in cinemas," he added.
Film companies and studios of television stations often announce the name of singers and composers before releasing soundtracks to make the fans curious.
Famous musicians like Thuan, Duong Khac Linh, Chau Dang Khoa and Khac Hung are getting VND30 million to ($1,300) VND50 million ($2,200) for each new song, and VND10 milllion ($438) for songs previously released.
"I love to compose soundtracks considering the high royalties that film companies pay me," said composer Linh, adding that creating instrumental music is the fastest way for young artists to train and achieve a high degree of professionalism.
Linh's song, Yeu va Yeu (Love and Love), performed by the boy band Monstar, was used in the horror film Benh Vien Ma (Ghost Hospital), and became a hit after the film's release.
It is one of the band's most popular songs on several media sites.
"Making soundtracks professionally is very important for the development of Viet Nam's music and film industries," said Linh. 
VNS
Thu Anh