VietNamNet Bridge – More than 2,000 fans will be able to catch the final performance of 365, one of the best known boy band in Viet Nam, during their farewell tour in HCM City this weekend.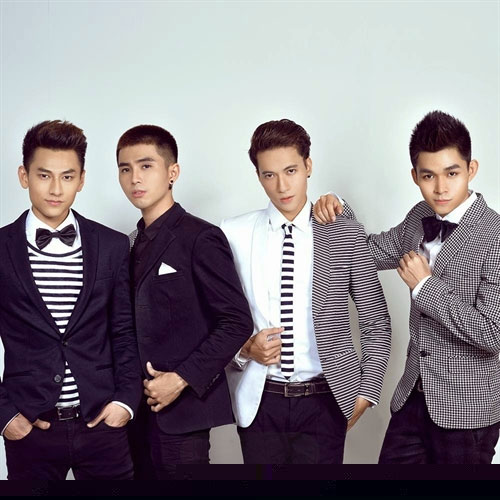 Teen idols: The boy band 365 will perform in concerts in HCM City and Ha Noi as part of their farewell tour. They plan to launch solo careers. VNS File Photo
The show is part of their farewell tour, The Impact Nhung Ngoi Sao Moi (Impact-New Stars), which will head to Ha Noi after the HCM City performance.
The four-member band will sing 20 Vietnamese and English pop, electric dance and R&B songs at HCM City's Nguyen Du Gymnasium.  
For the tour, which celebrates their five years as a band, the singers will focus on students and workers.
"They're our friends. We want to offer them a quality performance before we go on to our solo careers," said Isaac, 22, the leader and oldest member of the band.
Issac and members Jun, Will and S.T, with their dance group, will perform a two-hour set.
The band's debut show was held in 2010 after they signed an exclusive contract with VAA, a leading entertainment company owned by Ngo Thanh Van, a singer, music, movie producer and director.
Two years later, they won top prize for the favourite boy band at the Blue Way Award launched by the Voice of HCM City.  
Their first album with VAA, The Love Box, became a recording phenomenon.
Their hit songs, such as Noi Anh Khong Thuoc Ve (You Don't Belong to Me), Hai Co Tien (Two Fairies) and Awakening, have attracted thousands of fans, mostly teenagers.  
Their latest work, Bong Bong Bang Bang, is a soundtrack for Tam Cam - Chuyen Chua Ke (Tam Cam - The Untold), a fantasy movie worth VND20 billion (US$900,000) produced by VAA to be released in cinemas next month.  
The 90-minute movie is based on a fairy tale, Tam Cam, best known as the Vietnamese version of Cinderella, and starring Isaac, who wants to pursue a film career.  
The concert The Impact - Nhung Ngoi Sao Moi will be held on Saturday (July 30).
VNS