VietNamNet Bridge – Cao Van Cuong left his hometown in the northern province of Hung Yen for Hanoi over a decade ago to start everything from scratch.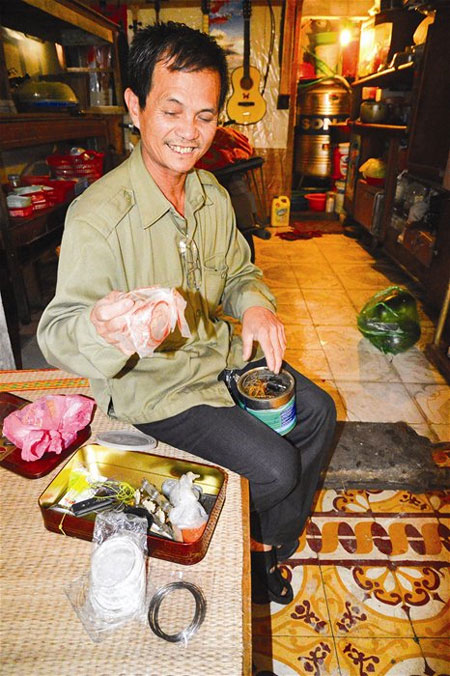 Cao Van Cuong fixes a guitar box.
Leaving in an old apartment in Thanh Cong area, Ba Dinh District, the 58-year-old and his wife earn a living by selling breakfast. However, Cuong is also known as a talented artist who can make and play around 20 types of traditional and modern musical instrument.
These instruments include dan bau (one-stringed Vietnamese zither), dan tranh (Vietnamese 16-chord zither), dan tinh, a string instrument made from a gourd with two zithers, and dan day, a long-necked, three-string lute, and violin. With a passion for producing musical instruments, he set up a workshop inside his apartment. Sometimes, he also instructs music students who come for help.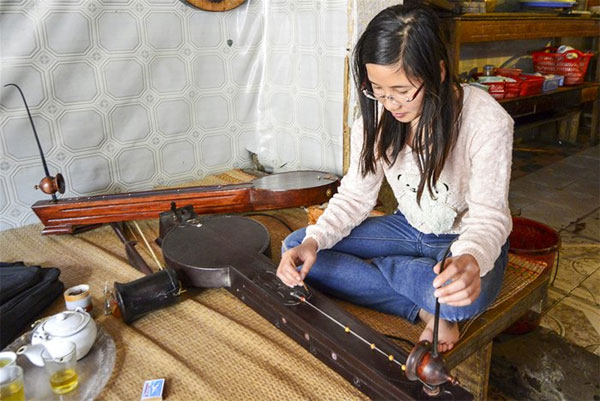 A student plays dan bau made by Cuong. This student comes to Cuong's home to learn how to play musical instruments.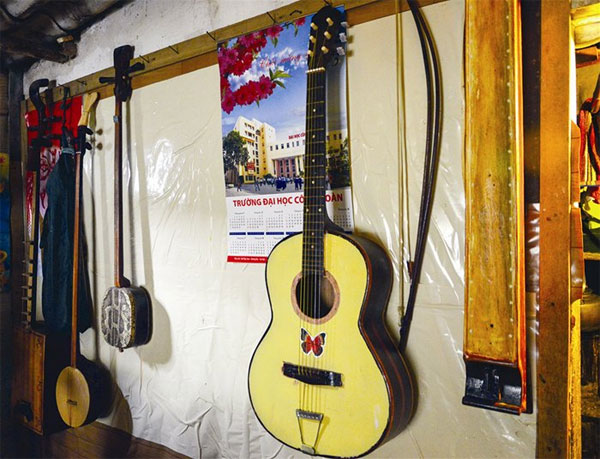 Modern and traditional musical instruments which Cuong has made – Photos: Thu Huong
SGT