A festival highlighting Vietnamese traditional "ao dai" dresses was held in Hanoi on March 4.
Designers presented their 19 latest collections of "ao dai" inspired by various flowers.
More than 80 professional and amateur models, including children and people with disabilities walked the catwalk.
Female ambassadors and ambassadors' spouses in Vietnam also showed their interest in wearing the elegant silk Vietnamese "ao dai".
Visitors to the event were also treated to traditional music performances.
The festival is a special gift for Vietnamese women on the occasion of International Women's Day (March 8).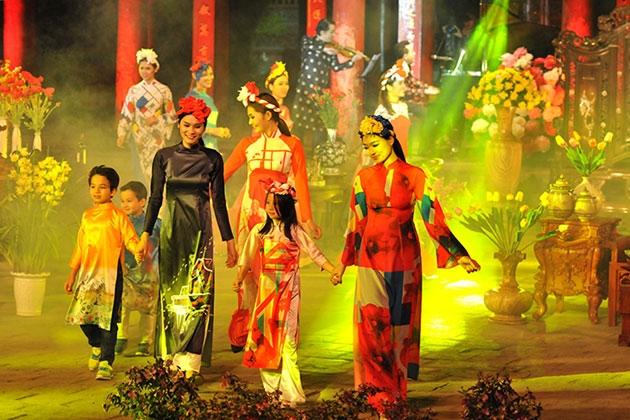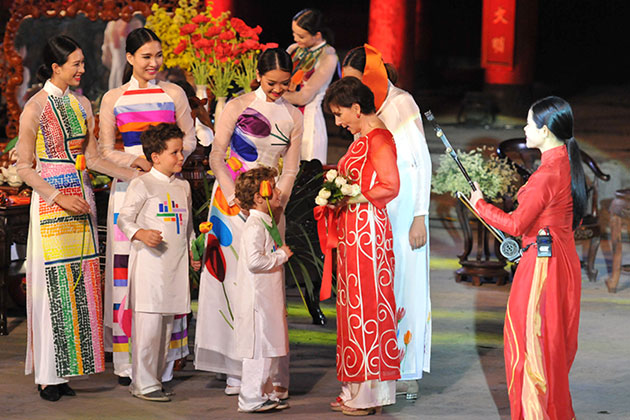 The Italian Ambassador to VN in the red ao dai.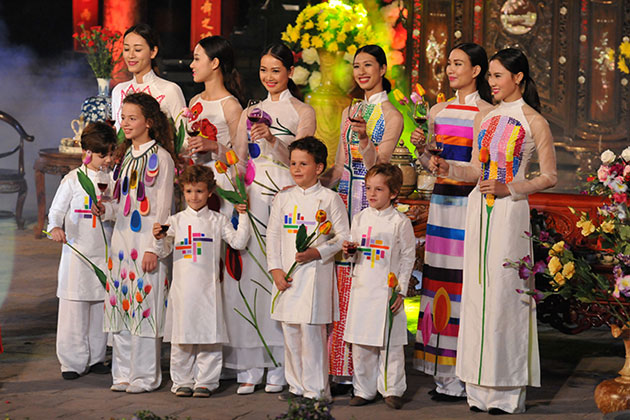 The ao dai collection by Vu Tran Duc Hai.
People's Artist Tra Giang in the ao dai designed by Minh Hanh.
Ms. Z. E. Robertovna (blue ao dai), Director of the Russian Culture Center in Vietnam.
The elderly models.
The disabled models
Ao dai designed by Cao Minh Tien.
The designs by Vu Tran Duc Hai.
 Designs by Miss Vietnam Ngoc Han
 Designs by Do Trinh Hoai Nam
Ms. Jovana Benoit - the spouse of the Haiti Ambassador to Vietnam
VNA