VietNamNet Bridge – Thi Cam villagers in Xuan Phuong Commune of Hanoi's Tu Liem District gather at the communal house on the 8th day of the first lunar month taking part in a traditional rice cooking contest.
The festival commemorates Phan Tay Nhac, General of the 18th Hung King. Legend has it that one day Nhac led his guerrilla soldiers past Thi Cam Village to chase away Chinese Shu invaders.  Local villagers asked him to join the force.
The General decided to host a rice cooking contest to select a good chef. After he died, he was honoured as the village's god.
During the rice cooking contest, competitors of four groups have to husk rice, fetch water, make fire, and cook rice. A jury comprising respected village chiefs will mark and select the winners of the contest.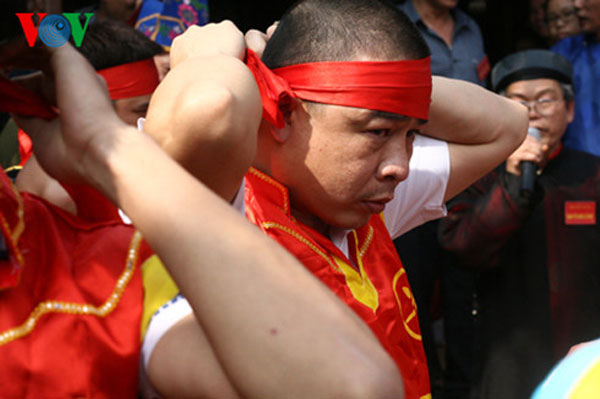 Making fire is one of the exciting parts of the contest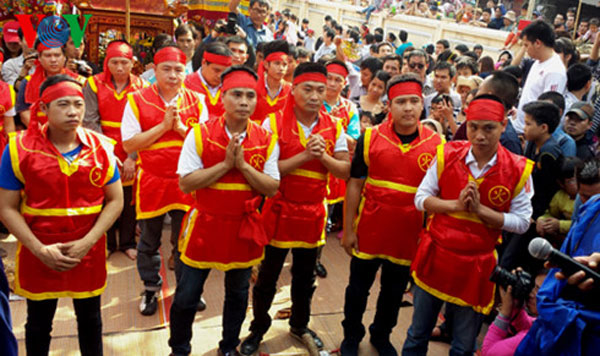 Each group sends four members to make fire from straw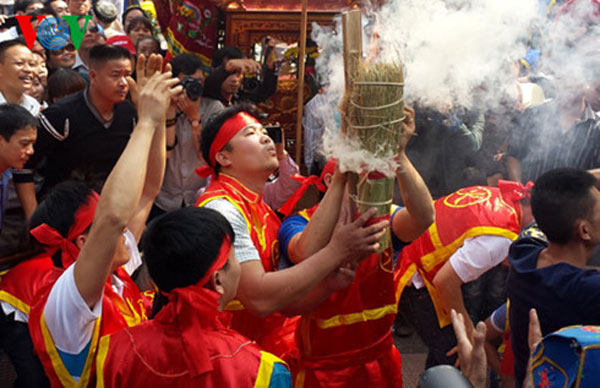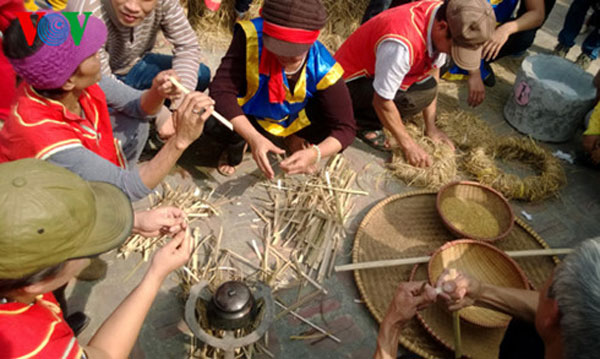 Other members are busy preparing rice, water and pot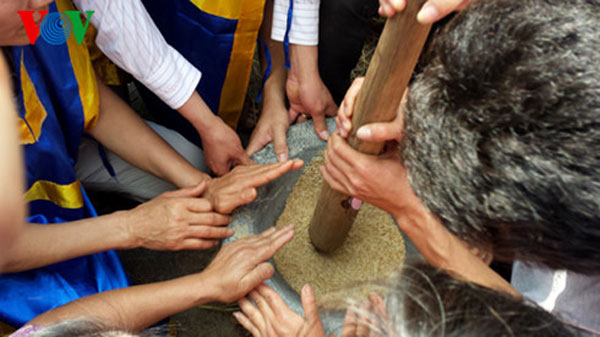 and grinding grains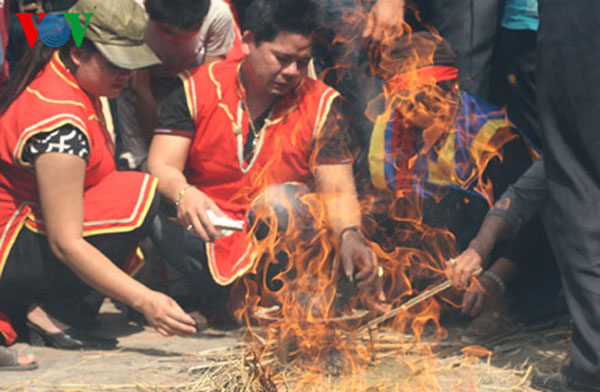 The rice cooking part starts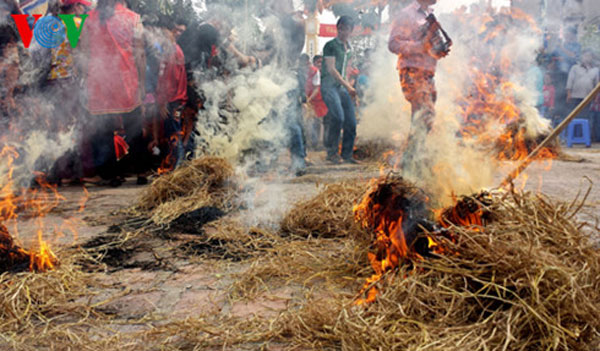 The rice pot is kept inside burning straw
The pot is retrieved from burning ashes after half an hour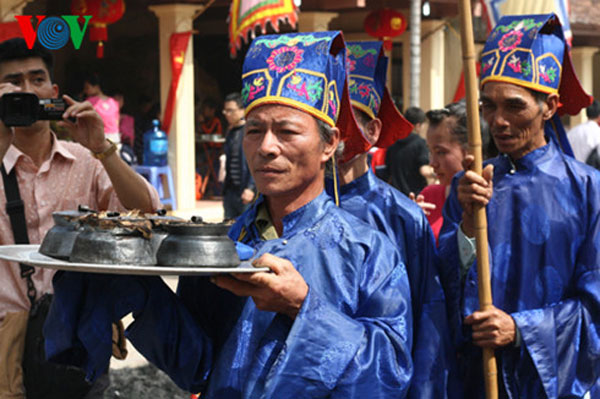 The pots are submitted to the jury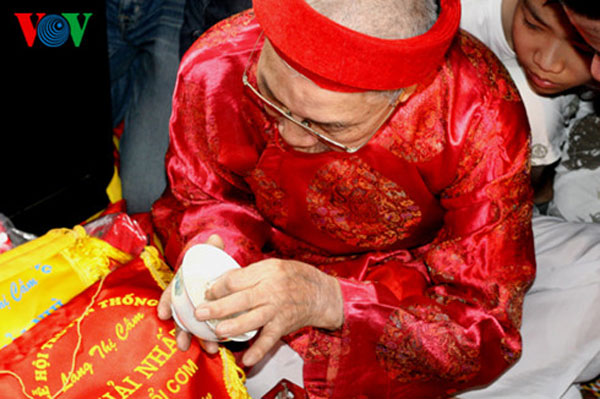 The jury taste and give awards to the winners
VOV