VietNamNet Bridge – Vietnam's publishing houses are turning to foreign comic books because local authors are unable to meet growing demand.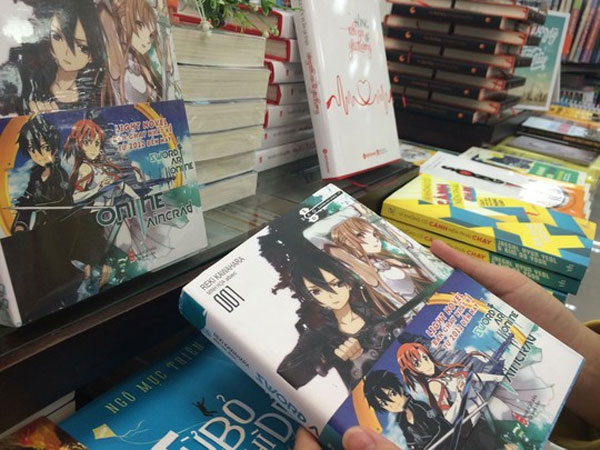 A volume of the Sword Art Online series
Bui Tuan Nghia, deputy director of Kim Dong Publishing House, said it had some 800 titles in circulation, with print runs of 3,000 to 5,000, and popular titles up to 10,000 a year.
With a relatively young population, Vietnam's comic book market is promising, but publishing houses can't find enough local artists. A 2003 survey by the Authority of Publication said children aged 8 to 14 prefer foreign comic books, especially Japanese manga.
Pham Quang Vinh, director of Kim Dong Publishing House, said, "The majority of Vietnamese comic books are small with simple plots -- they don't make much impression. Meanwhile, foreign comic books have much more interesting plots and they are really long."
Bui Tuan Nghia, deputy director of Kim Dong, said titles with sales of more than 10,000 copies a year were Japanese manga, like Doraemon or Conan, translated into Vietnamese.
"We support the local comic book industry, but there are only a few artists and demand is huge," he said.
Hoang Anh Tuan, a member of the BRO group, said it can take six years to publish a local comic book. "There are a lot of difficult procedures in Vietnam. It's only a success if you can build a cohesive process from market research, story building, creating and marketing."
DTriNews/NLD