VietNamNet Bridge – Vietnamese propaganda pictures featuring political and national events such as the August Revolution (August 19), Reunification Day (April 30), National Day (September 2), National Assembly election, and Party Congresses are prime works of art. Propaganda artists reflect social life in a lively way by using graphic language. Their pictures have strongly impacted on the public encouraging them to contribute to national construction and defense.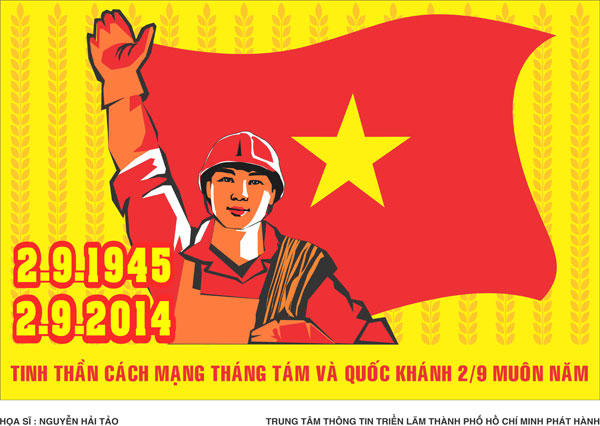 Painter Tran Mai introduced his collection called "79 springs" featuring President Ho Chi Minh at an exhibition 6 years ago. The collection is comprised of 79 pictures depicting President Ho Chi Minh in different moods and circumstances, from the time when the President decided to go overseas to find way for national salvation to the moment he read the Declaration of Independence at Ba Dinh square on September 2, 1945. Using red and brown as the key colors, the painter portrayed President Ho Chi Minh as an outstanding leader and cultural figure. Painter Tran Mai presented all 79 propaganda pictures to the Nha Rong Wharf Museum in Ho Chi Minh City. Mai said:"They are the most impressive pictures of my painting career. You can not paint a picture without emotion. I came to the Revolutionary Museum and Ho Chi Minh museum and was helped by my friends at the Vietnam Fine Arts Associations in various places to find material for my pictures. I tried to collect everything I could find, even a photo from a French newspaper or a newspaper piece about President Ho Chi Minh".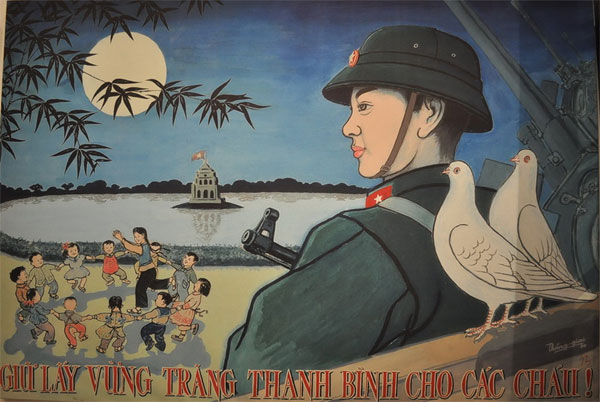 Propaganda pictures depicting President Ho Chi Minh are one of the popular topics among Vietnamese painters. Painter Tran Khanh Chuong, President of the Vietnam Fine Arts Association, recalls that during war time, each Vietnamese painter had at least one or two propaganda pictures while professional painters created hundreds of works. Many pictures were painted on the walls, and printed in newspapers. Each picture carries a message. Painter Khanh Chuong said: "At that time, many exhibitions of propaganda and communications pictures were held. Their themes include anti-illiteracy, the general uprising (August 19), and National Day (September 2). Many other arts exhibits were held in Trang Tien exhibition hall. In 1946, Vietnamese painters held an exhibition highlighting the August revolution and National Day despite the ferocity of the war. A number of propaganda pictures were on displayed".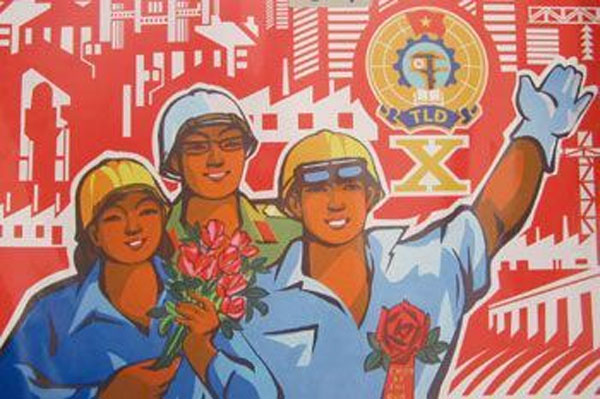 Revolutionary propaganda pictures inspired a lot of younger artists. Painter Luu Ngoc Phan participated in many art competitions on the theme of revolution. Phan said through music, literature, or works of arts, younger generation can learn more about history: "Many painters can create a picture after listening to a song or even a phrase in a song. Songs, poems or statements of President Ho Chi Minh are also sources of inspiration for their creativity. A painter needs to understand history to create their work".
There are different ways of creating political pictures. Advanced technology makes it easy for a propaganda painter to create an art work. But this also poses a challenge for them due to risks of overlapping. This requires the painter to be more creative. Propaganda pictures have become more popular in terms of numbers, types and technologies used but those depicting the revolutionary theme are always treasures of Vietnamese art.
VOV5