Scientists have successfully restored a human skull dating back to 5,000-6,000 years ago found at the Bau Du archaeological site in Nui Thanh district, the central province of Quang Nam, said Assoc. Prof. Dr Nguyen Lan Cuong, Secretary General of the Vietnam Institute of Archaeology.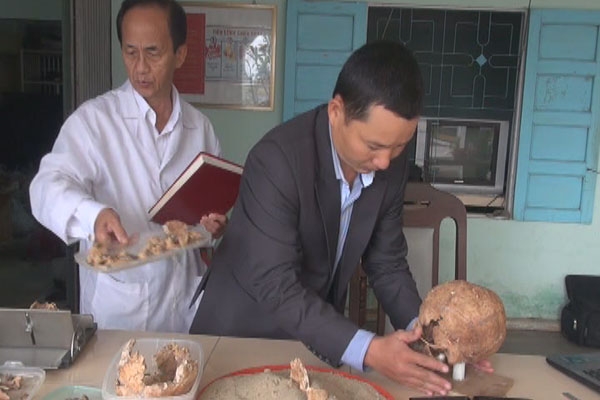 It is one of the two skulls of grown men discovered during an August excavation at the Bau Du site in Phu Trung village, Tam Xuan 1 commune, Cuong said at a briefing on initial outcomes of the reconstruction of ancient human remains on December 15.
He noted the restoration of the skull, which lay in the sand that preserved its joints intact, will help scientists track down owners of the culture here thousands of years ago and identify their race and origin.
The restored skull also revealed the custom of extracting incisors of ancient residents, Cuong added.
Five sets of remains along with a number of other items were also unearthed during the digging, the expert said.
Bau Du was discovered in 1981 and is the oldest archaeological site ever found in the province. A great number of stone tools and human and animal bone remains have been uncovered here so far, according to local Quang Nam newspaper.
VNA/VNN