VietNamNet Bridge – Dao Anh Khanh is well known for being one of the leading artists of contemporary Vietnamese art. He has showed his paintings in 15 countries but "Tran" is his first solo exhibition in Vietnam.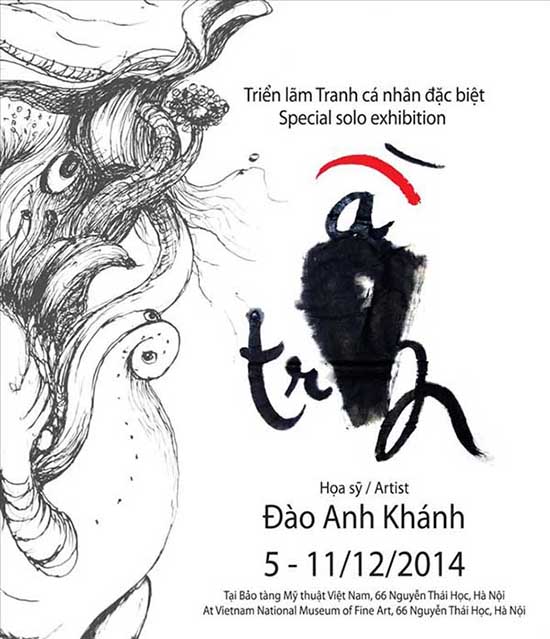 The exhibition will be held December 5-10 at the Vietnam Fine Arts Museum in Hanoi.
More than 500 surrealist and abstract paintings, most of them created in 2014, will feature the hourly and daily movements of Khanh's mind about his ceaseless passion – love.
Khanh's contemporary art program "Dao Xuan" has attracted the participation of many local and international artists. Khanh temporarily ceased "Dao Xuan" to perform the art project "Gam Troi Valley" (2009-2014).
The works on display at the exhibition "Tran" are also part of a contemporary art project. This project features large scale sculptures and installation arts, in his valley at Luong Son in Hoa Binh, Vietnam.
Additionally, to his achievements in the contemporary arts, Khanh has held many international exhibitions, spanning 15 different countries, including the US, UK, France, Switzerland, Spain and China. Khanh and his works have been featured on the BBC, Discovery Channel, NHK and New York Times. He was also promoted by Asia Art magazine as the most active artist, and The Word Magazine voted him as 'Man of the Year in 2010' as part of its 1000-year celebration of Hanoi's founding.
Paintings by Dao Anh Khanh: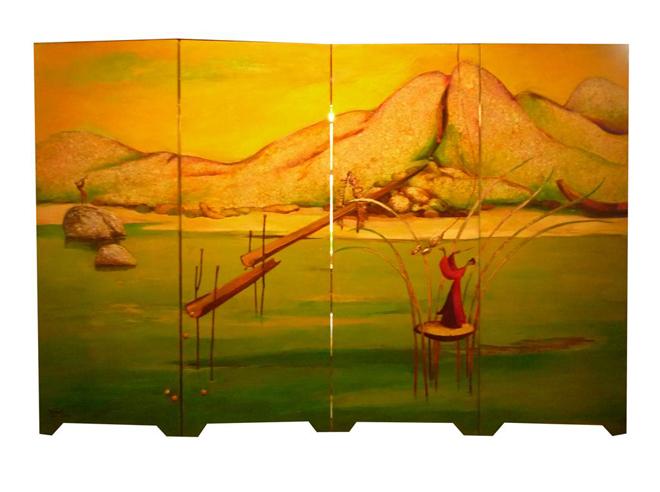 "The mountain sings for the sea"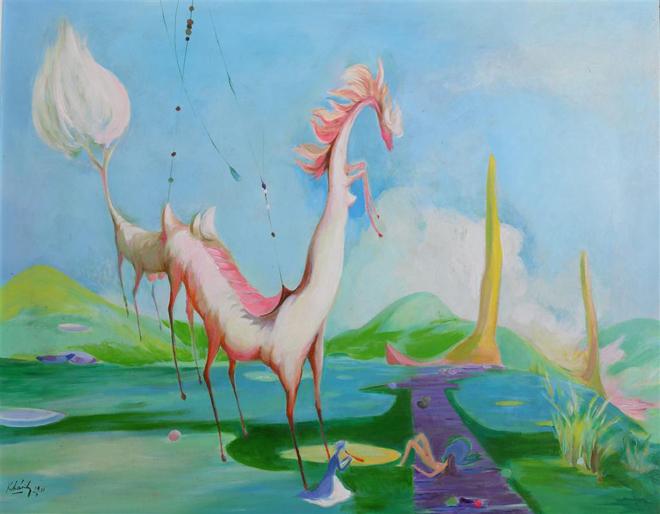 "The primitive-age dance"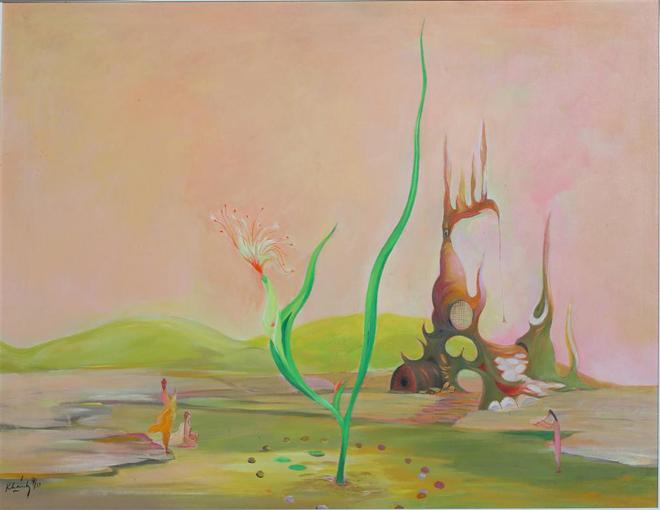 "Temple of Love"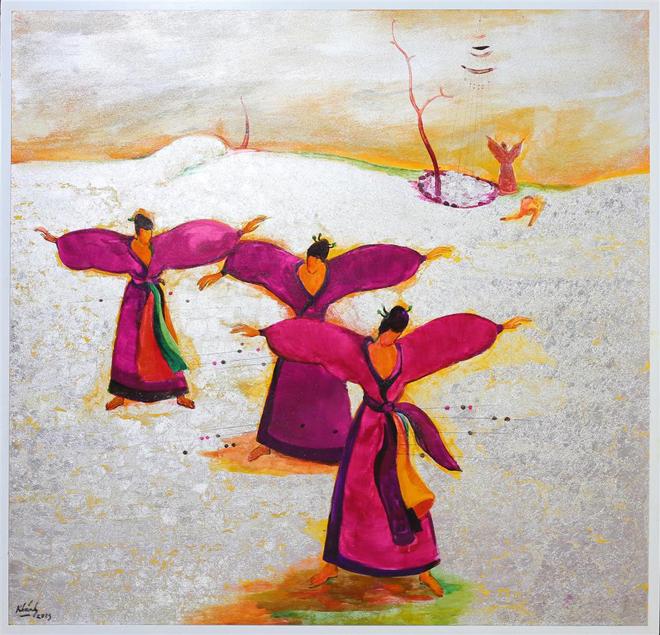 "Playing music with the heaven and the earth"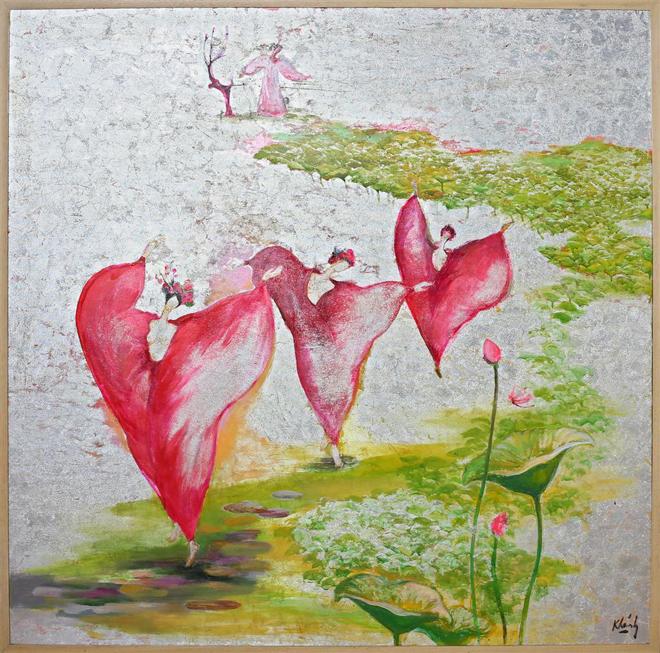 "At the lotus pond"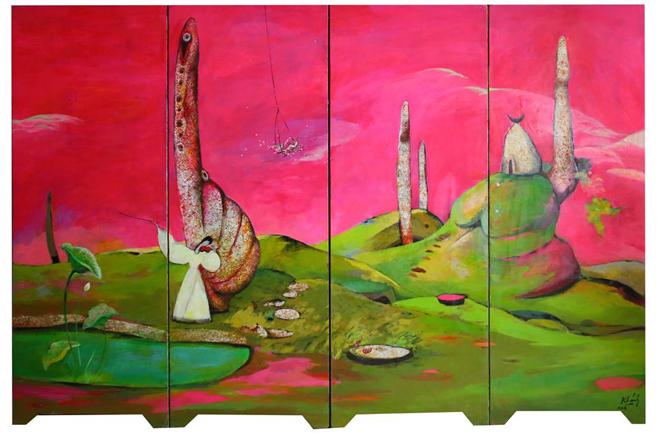 "Red violin sings"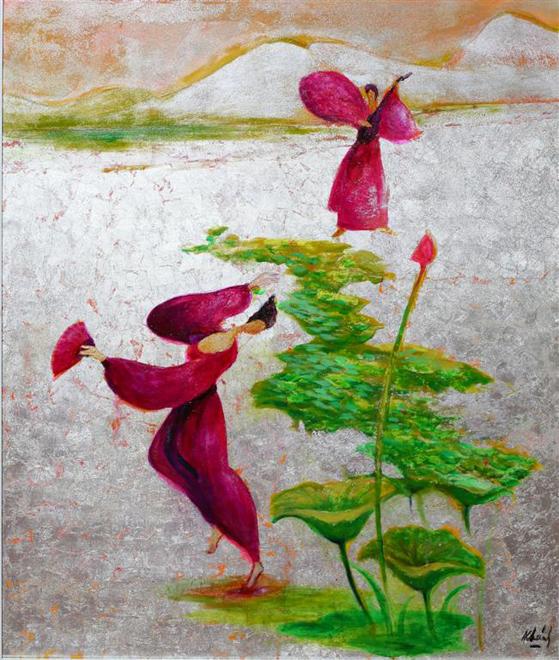 "Lotuses"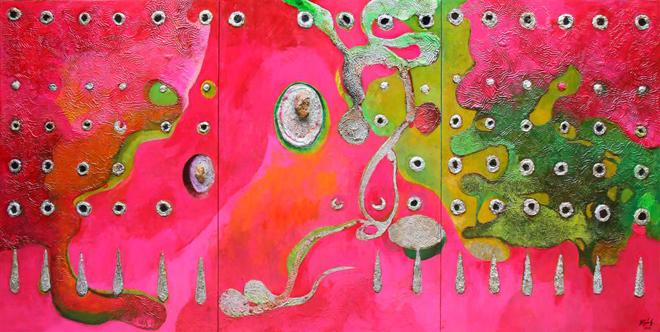 "The origins of life"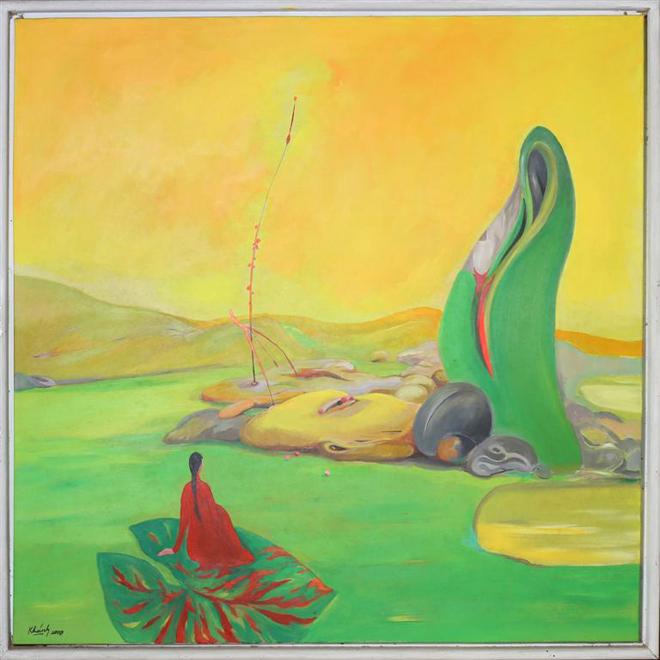 "Golden afternoon"
T.Van