VietNamNet Bridge – Many charnel houses with special wood statues of Co To ethnic minority people are preserved in Thuong Long commune in the central province of Thua Thien-Hue.
Co Tu people's charnel-houses are built along forest edge. The size of charnel-houses depends on the position of families. The roofs of charnel-houses are often carved with buffalo or chicken heads, with colorful patterns.
The most special item in charnel-houses are statues placed on coffins. The most popular statues are a set of four statues, with three men and one woman. One man is singing, one is drumming and one is holding a spear. The woman is dancing. Statues wear colorful costumes, especially statues at charnel-houses of rich families.
There are also statues that show the positions of families. Besides the set of four statues, charnel-houses of rich families often have statues of an old man who holds a jar of gold or silver or beautiful girls who are singing and dancing.
Statues are placed in charnel-houses to follow to serve the dead.
Let's see these statues: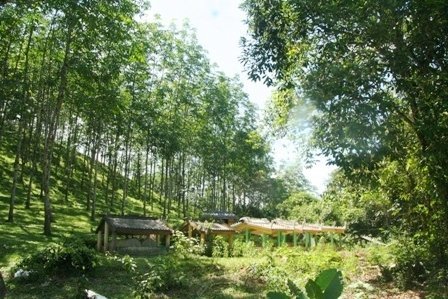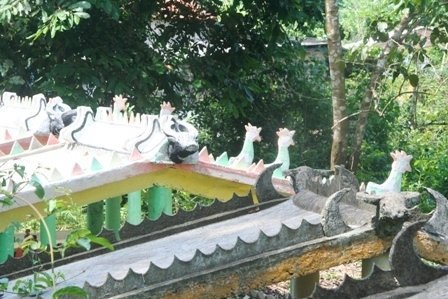 In the past, charnel-houses were all made by wood but today, many of them
are built by brick and cement.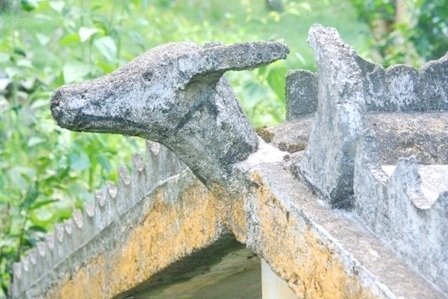 A buffalo head.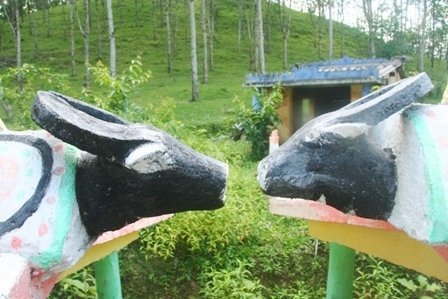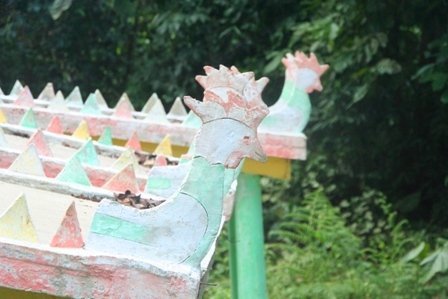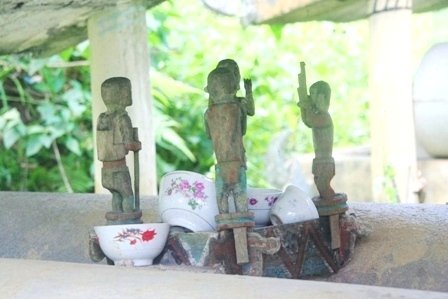 Wood statues.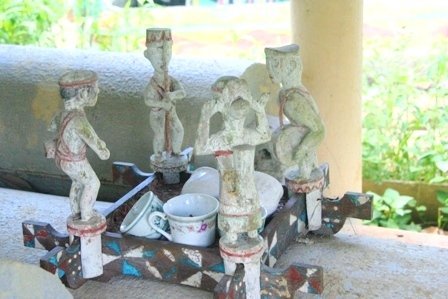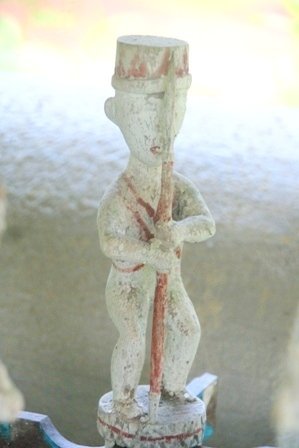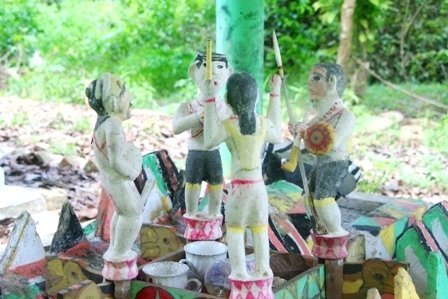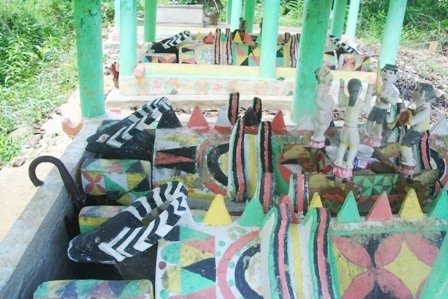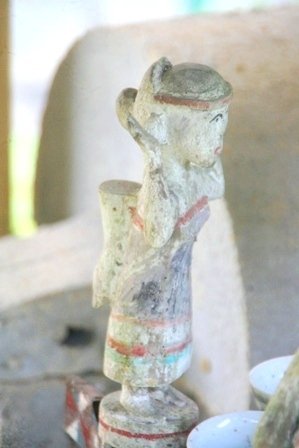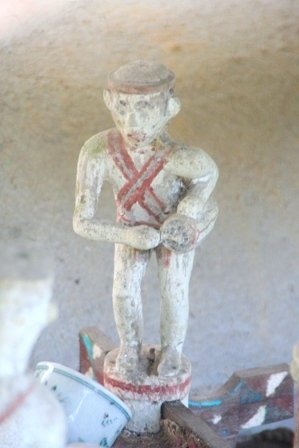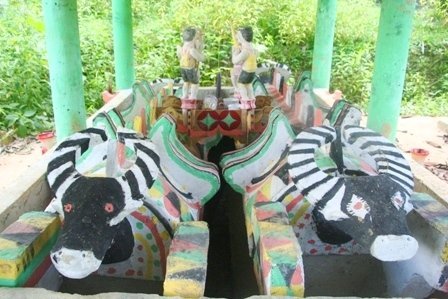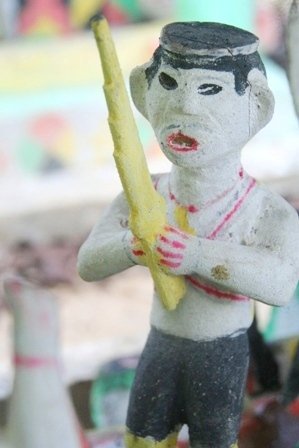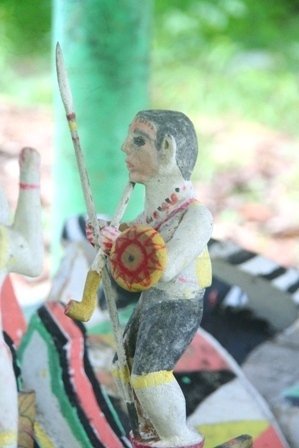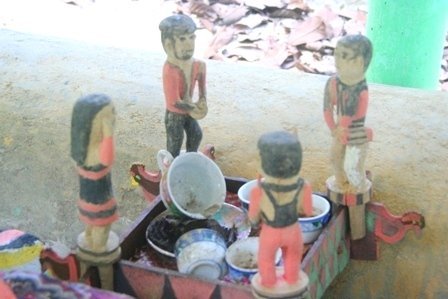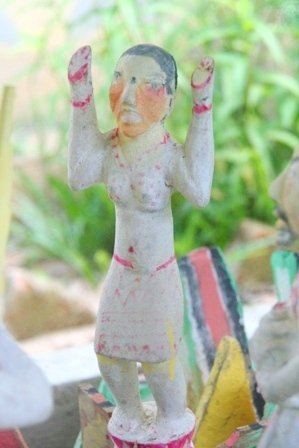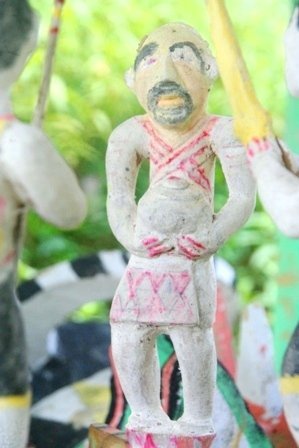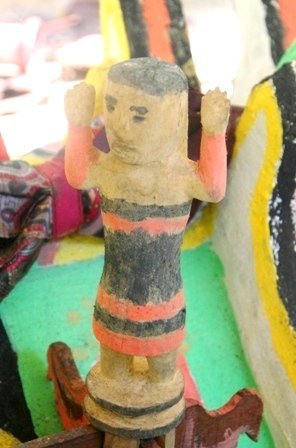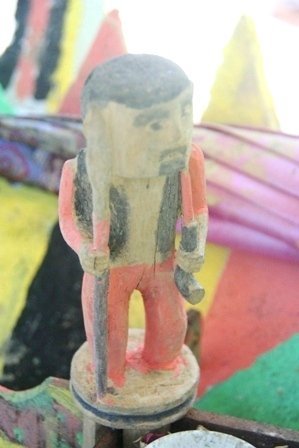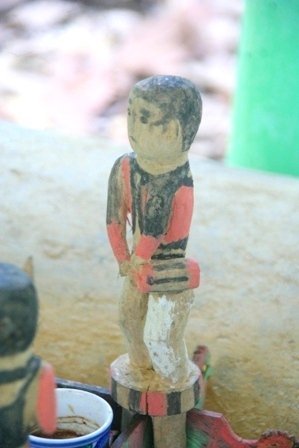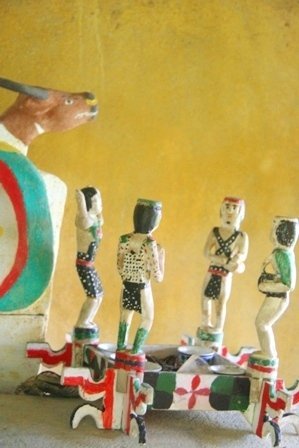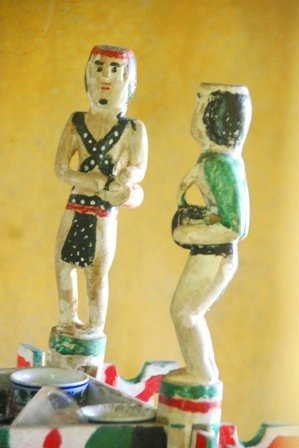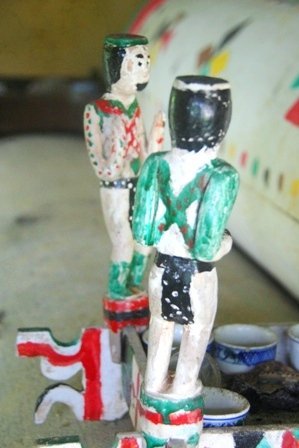 Dan Tri