VietNamNet Bridge – Walking for half of a day to a kermis to sell several soapberries, a pack of tea, several chickens, a basket of snails or a jar of pickled vegetables… is perhaps seen in mountain kermises in Vietnam.
In mountainous and isolated areas, kermises are not only the place for purchasing goods but also for seeing people. Besides some traders from the lowland, most of others are local people who sell self-made products.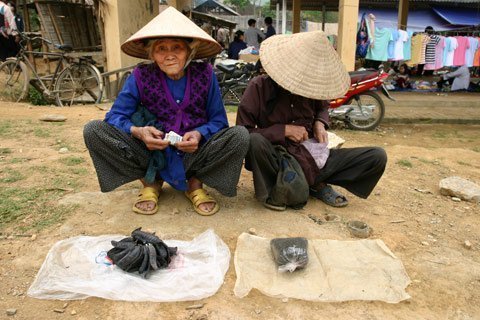 Two Nung ethnic minority women sell several soapberries and some
tea at Bang Van kermis in Bac Kan province.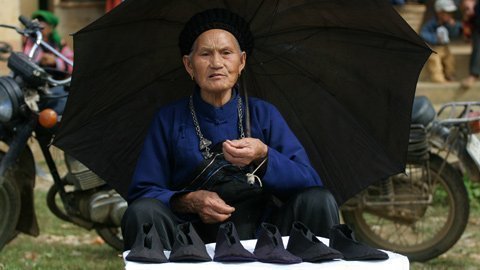 This woman sells some pairs of cloth shoes of Nung people.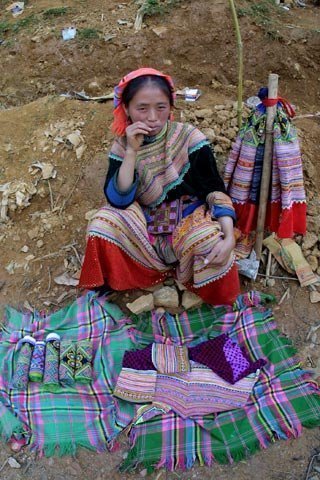 The H'mong woman sell one blouse and several
shin-pads made by herself.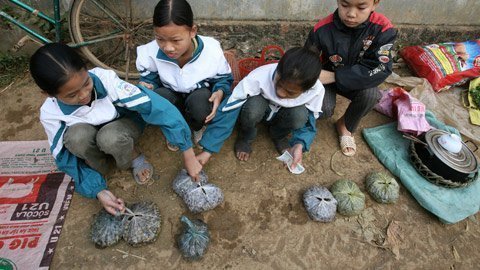 Some Muong students from Hoa Binh province sell crabs and snails.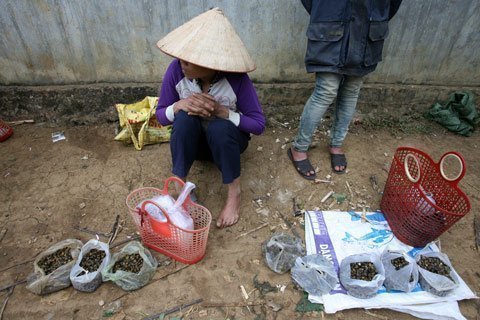 Some people go to Re market in Hoa Binh province to sell snails.
 These bags of snails are priced only several tens of thousand dong (several USD)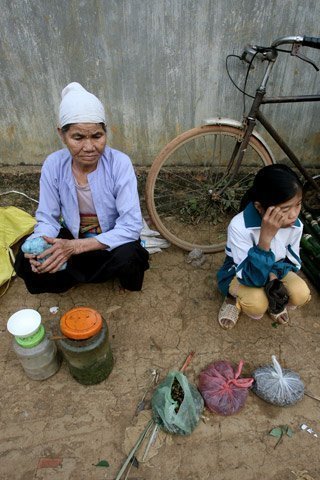 Three times a week, this Muong woman appears at this market to
 sell two jars of pickled vegetables.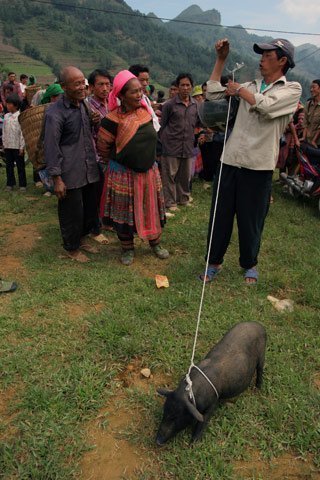 It takes this man hours to carry this pig to the market, but he may have to
take it back home (Pha Long market in Lao Cai province).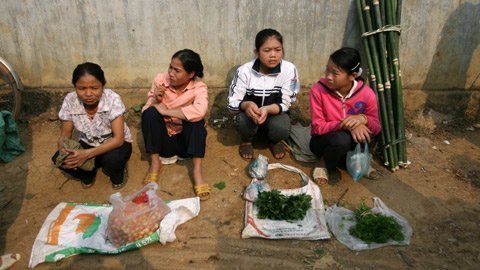 There is no fixed place for sellers.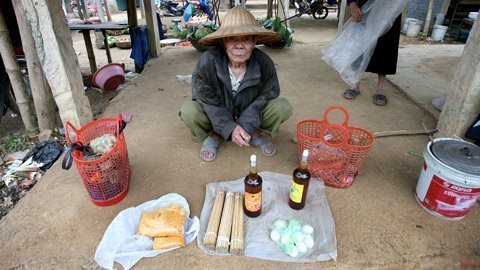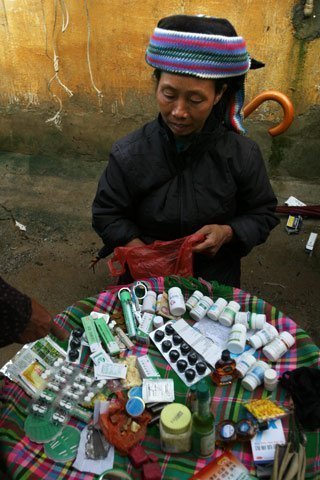 Medicines are displayed on flat baskets at Bac Ha
 market, Lao Cai province.
Le Anh Dung