VietNamNet Bridge – With two weeks before the Mid-autumn Festival, which will fall on September 12, has paper-made unicorn head making enterprises very busy in the central city of Hue.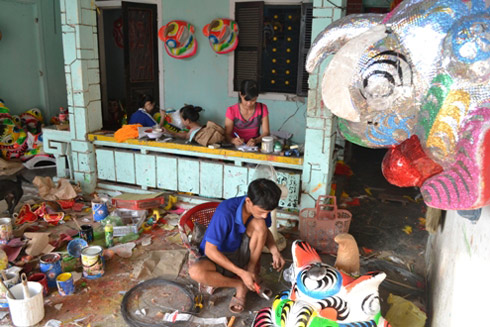 Paper-made unicorn head makers in Hue city are working hard to prepare for the Mid-autumn Festival.
Each household-ran enterprise produces around 1,000 unicorn and lion heads a day.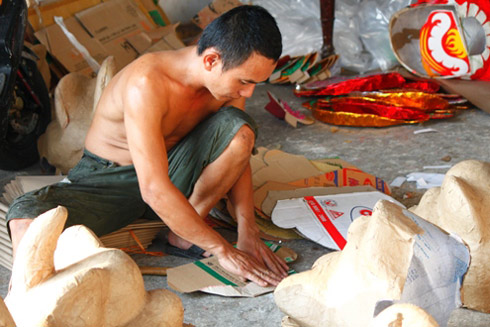 The first task in making unicorn and lion heads is folding paper and making frames.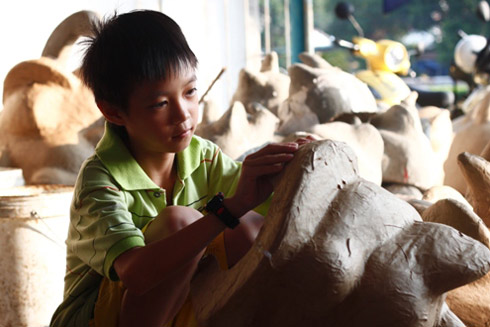 Kids can help their parents by lining paper on the frame...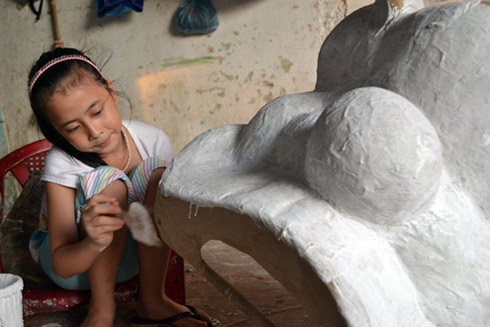 ... or painting the inside layer of products.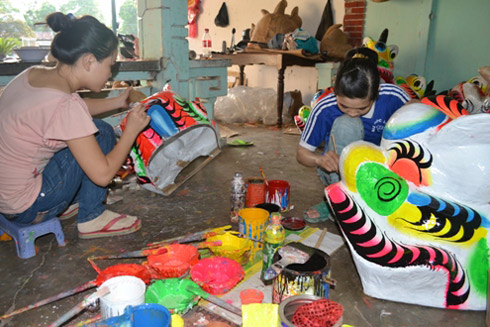 They also paint the outside layer.
Decorating an unicorn head.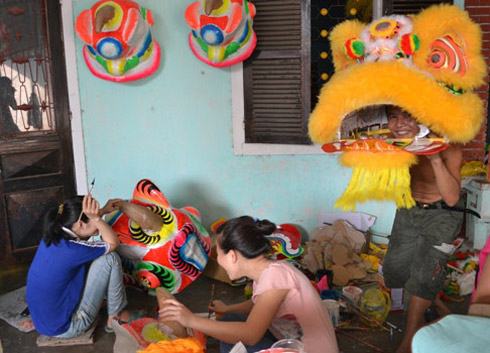 From now to the Mid-autumn Festival, these products will sell very well. Normally, unicorn
heads are sold to unicorn and lion dancing troupes.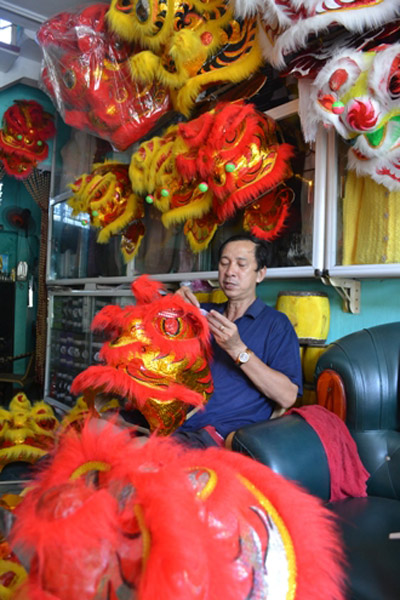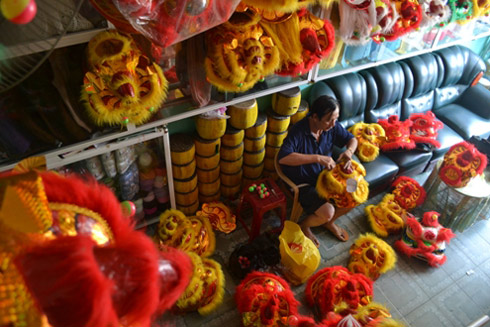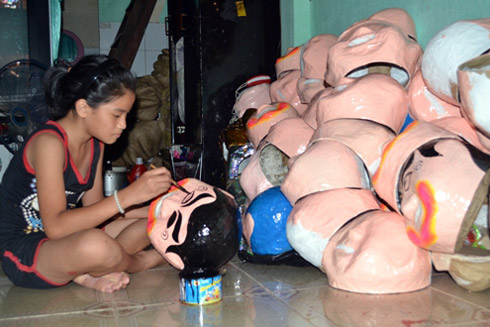 The Earth God marks are also produced for the festival.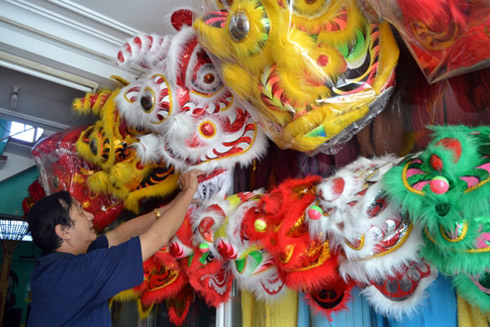 Thanks to efforts of local unicorn and lion head makers to improve designs,
locally-made products can compete with those imported from China.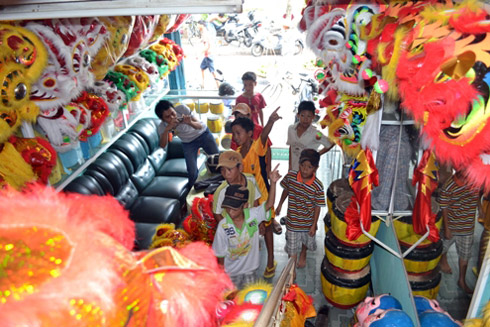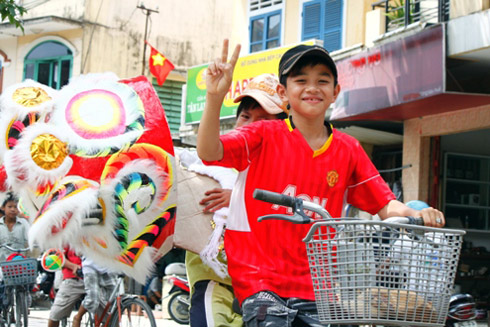 Small-sized unicorn heads are priced only VND40,000 ($1.8) and VND500,000 ($23) for big-sized ones.

PV