Vietnam's tourism authority has announced the new slogan and symbol for the nation's tourism promotion program for the period 2012-2015. Nguyen Van Tuan, head of the Vietnam National Administration of Tourism (VNAT), talked about plans to promote the new slogan and the local tourism industry.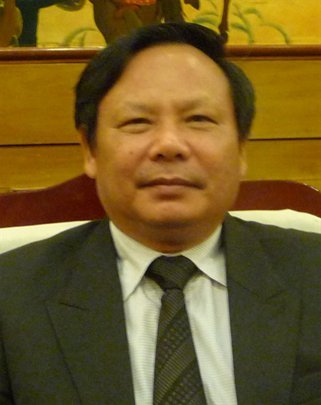 Can you tell us about specific activities to promote tourism after the new slogan and new symbol were publicized?
We have prepared a development strategy until 2020 and a vision towards 2030 that has been approved by the Prime Minister. One of the top priorities of the strategy is to build a brand for Vietnam's tourism, and thus promotion activities will be accelerated to meet new development demands.
Besides, we are cooperating with experts from Europe in developing a plan with specific activities to promote Vietnam's tourism in combination with the new slogan and symbol. The plan may be carried out soon.
Other countries often spend big on tourism promotions whenever they have a new slogan and symbol. How much will the Vietnamese tourism authority spend on similar activities?
Unlike in the past, we will have a fund to develop and conduct promotion plans, which may come from the national tourism promotion program and other sources.
Does your tourism administration plan to invite international celebrities here to pitch local tourism?
Recently, there have been many celebrities visiting Vietnam such as Brad Pitt, Angelina Jolie and Facebook CEO Mark Zuckerberg. Information about them is regularly updated by foreign news outlets, making international tourists have the feeling that Vietnam is worth their visiting.
Having celebrities attract tourists is a great way to promote tourism images of Vietnam, but it is quite costly. We do not have enough money to invite celebrities.
In my opinion, as the amount spent on tourism promotions is still limited, there should be more can-do approaches, including promoting through international media agencies in Vietnam as well as Vietnam's foreign-language publications published in other countries.
The current budget of over VND30 billion for tourism promotions is too small to have international celebrities promoting Vietnam's tourism.
Several other countries have taken full advantage of the internet and social networks to promote their tourism. When will Vietnam start using such tools?
This is one of the prioritized marketing solutions of the new development strategy. We are in need of experts who can make use of advantages of new technologies, especially the internet or social networks such as Facebook or Twitter, to promote tourism and will invest in these activities.
Currently, VNAT has had an information center managing tourism websites. We will focus more on this center in preparation for applying new technologies and applications to promote Vietnam's tourism images.
Vietnam attracted over 6 million international visitors and 30 million domestic tourists in 2011, with a year-on-year rise of 19% and 7.14% respectively and revenue of VND130 trillion. It is estimated that Vietnam will welcome 6.5 million international tourists and 32 million domestic tourists next year.
SGT