VietNamNet Bridge – The 100-year-old Long Bien Bridge is sharing the burden with Chuong Duong Bridge by serving thousands of motorbikes a day. Artists have proposed to turn the bridge into a museum.
Hanoi's 100-year-old bridge may become a museum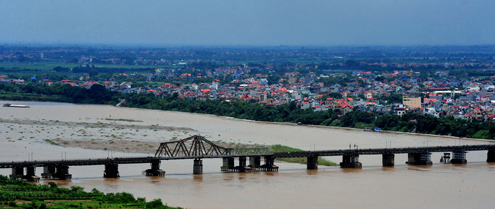 Long Bien is the first steel bridge cross Hanoi's Red River. It was built by the French in 1899-1902.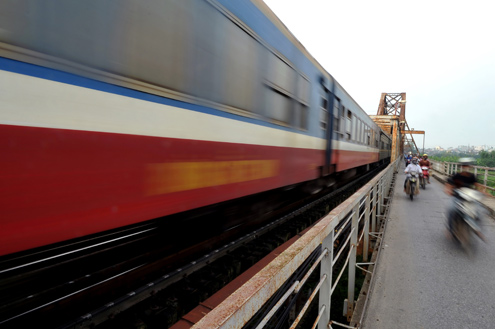 The bridge is 1,862m long, with 19 steel spans and stone roads. The bridge is designed for trains,
vehicles and pedestrians.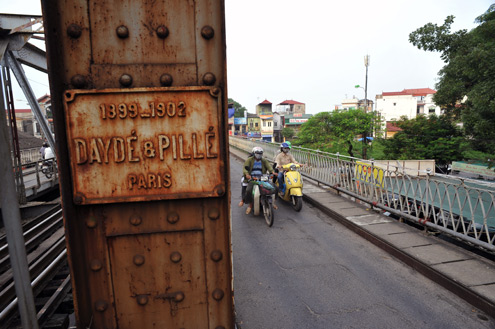 The plate "1899 -1902 - Daydé & Pillé - Paris", with the name of the French builder.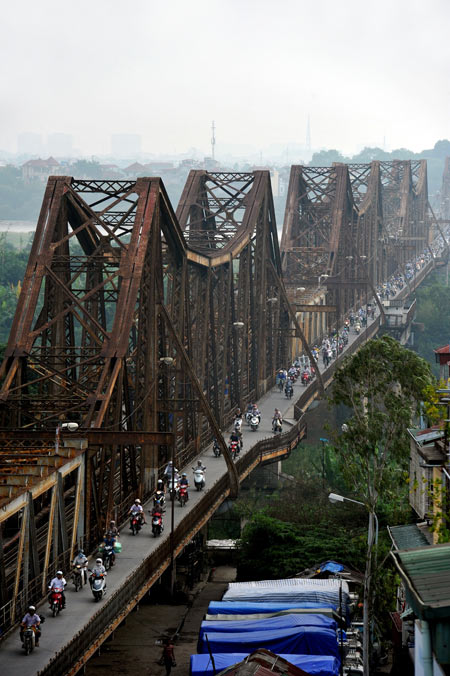 To reduce the load for Chuong Duong Bridge, Long Bien bridge has been open for
motorbikes since 2005.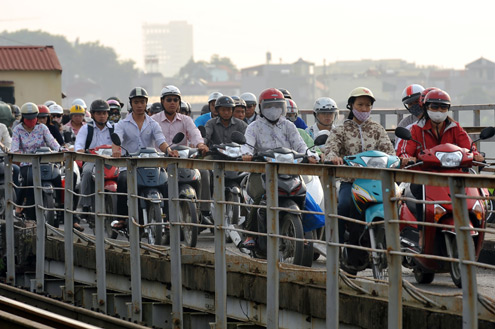 This narrow bridge is no longer suitable for today's traffic.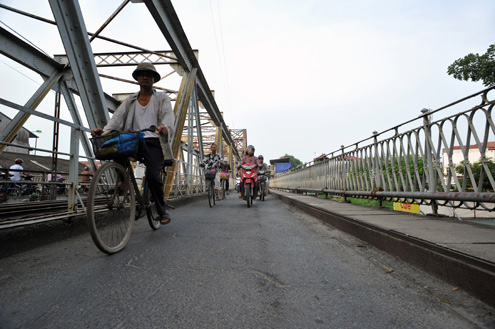 The lanes for vehicles are only 2.6m wide and 0.4m wide for pedestrians.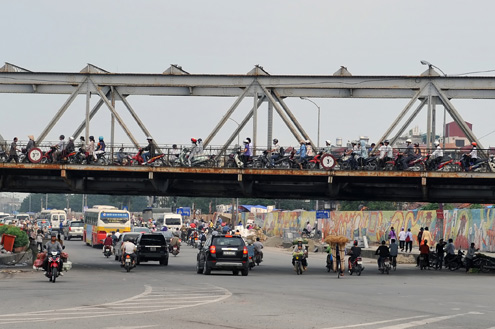 Many artists and scientists have proposed to turn the old bridge into Hanoi's symbol, or a museum.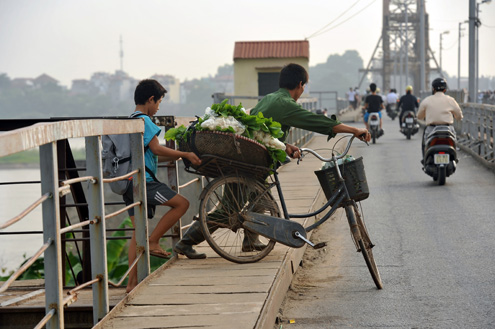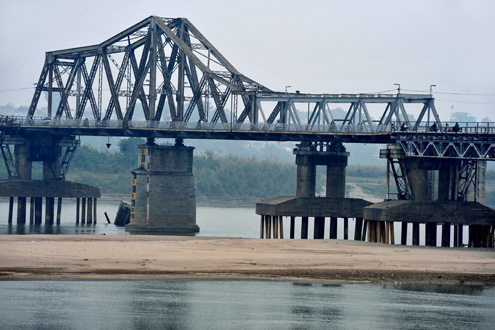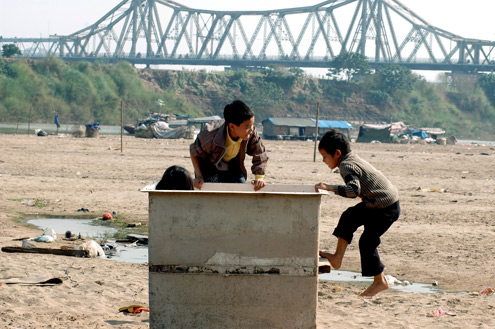 The ground under the bridge will become a park.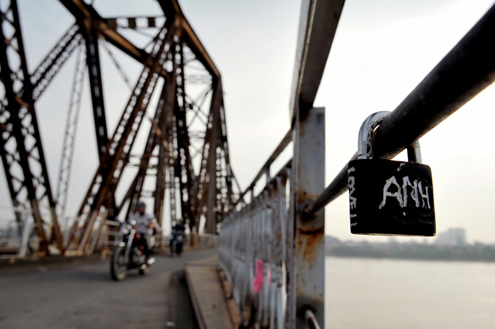 The bridge has become dating venue for young couples.Photo: a love lock.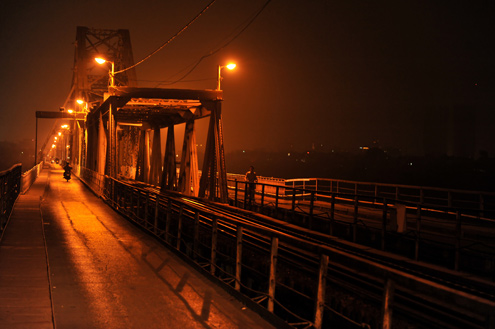 The bridge at night.

VNE