VietNamNet Bridge – The Saigon Xuan Thanh FC, a new face at V-League 2012, has been transferred to the Vietnam Football Media JS Company (VFM) last week.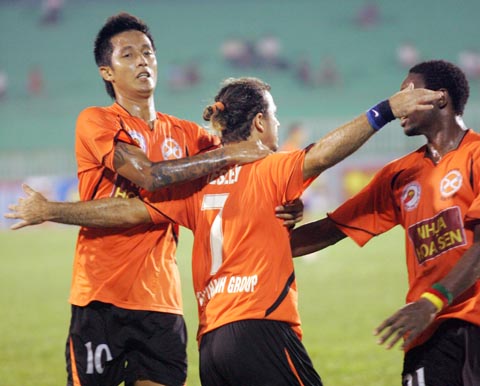 After being sold to VFM, the FC will be re-named the Saigon Football Club as of December 1, 2011.
As the new investor, VFM, is also a television investor, the FC wil have its own TV channel – the Saigon FC TV. The channel will be available on paid-TV systems like VCTV, SCTV, HTVC and K+.
This is the first FC in Vietnam that has its own TV channel.
The FC's top priority is entering the top three of V-League 2012 and become HCM City's pride.
The team now includes many famous names, such as Phuoc Tu, Minh Duc, Dinh Luat, Sy Manh, Huynh Kesley, Nguyen Rogerio, Tan Truong and Antonio.
The FC, which is called "the rich" of Vietnam's football is recruiting new players of high quality.
Xuan Thanh Saigon is a young FC, which officially joined the First Division Tournament 2011. As the tournament champion, the team will participate in the V-League 2012.
Mai Ngoc