VietNamNet Bridge – Local newspapers regularly release the lists of top 100 stock millionaires every year. However, experts believe that the stock millionaires might not be the richest Vietnamese people, while the real Vietnamese dollar billionaires are staying out of the public light.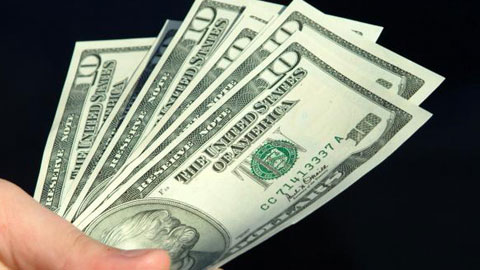 Vietnam might have billionaires already
Dr Dang Duc Son, Deputy Dean of the Finance and Banking Faculty of the Economics University under the Hanoi National University, said that it is very difficult to find the real richest Vietnamese billionaire. In Vietnam, in many cases, the assets are not in the names of the real owners, but in the names of brothers or relatives. Therefore, it is very difficult to calculate the values of assets of individuals.
Son said that the billionaires not only put their money in stocks, but also in many other types of assets. "I think that valuating assets based on their stock values is a good method. However, it would be unconvincing to conclude that someone is the richest person if just considering their stock assets," he said.
According to Son, in Vietnam, stocks are not the only investment channel and businessmen have many other investment channels to inject money in, including real estate market, or "underground" channels. It is easy to calculate the values of stocks someone owns, but it is impossible to calculate the total values of someone's assets. Besides, Vietnam is considered a "cash economy" with a modest value of transactions carried out via banks. Therefore, it is impossible to calculate the total value of someone's assets.
Son personally thinks that in Vietnam, there might be individuals who have assets worth 15-17 trillion dong (about $850 million). However, Son stresses that in order to exactly valuate someone's assets, it is necessary to build up standard norms.
Stock values uncertain
Economist Bui Kien Thanh said that publicizing someone's assets is a sensitive issue in Vietnam. "We can only see the tips of the iceberg, while we cannot know how big the total assets of people are," he said.
Thanh said that in Vietnam it is impossible to take stock of all kinds of assets. The ranking has relied on calculations of stock values because it is easy to check the stock prices on the market. "However, stock value is not enough to comment on someone's assets," Thanh said.
He went on to say that just measuring assets based on stock values would lead to misunderstanding. Many big companies have not listed their shares on the bourse yet, and therefore many businessmen, the owners of the big unlisted companies, remain unidentified. Besides, there are many other millionaires, who are not businessmen, but still have huge assets kept in accounts at foreign banks and they have never declared their assets.
According to Doi song va Phap luat newspaper, in 2010, Chair of Hoang Anh Gia Lai Doan Nguyen Duc is the richest stock millionaire in Vietnam with assets worth 11,500 billion dong. Other businessmen in the top five stock millionaires are Pham Nhat Vuong, the owner of Vincom, (9 trillion dong), Chair of Kinh Bac Group Dang Thanh Tam (4.727 trillion dong), Chair of Hoa Phat Group Tran Dinh Long (3 trillion dong) and Chair of Tan Tao Group Dang Thi Hoang Yen (2.7 trillion dong).
The total assets of the 20 top stock millionaires in 2010 are worth 60 trillion dong, an increase of 10 trillion dong over the last year. In 2009, only 13 people had assets worth more than one trillion dong, and now the figure has risen to 19.
If calculating the values of stock assets in dollars, Vietnam now has more than 450 stock millionaires.
However, Son said that measuring someone's assets is just one of the methods, because the values of stocks fluctuate all the time. "Stock investors can be richer after a few days, but they also may lose their assets also within a few days," he said
Therefore, the answer to the question whether or not Vietnam has US dollar billionaires remains unknown.
Source: Doi song & Phap luat