VietNamNet Bridge – While Vietnamese enterprises complain that Chinese businessmen are collecting all materials in Vietnam, leaving Vietnamese factories in thirst for materials, experts have warned that Vietnam should keep cautious with the move by Chinese businessmen, reminding that in the past, such massive material collection campaigns once destroyed production.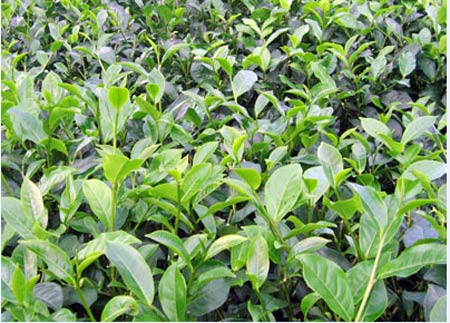 Vietnamese people have heard many stories about the enigmatic material collection campaigns carried out by Chinese businessmen.
One time, Chinese businessmen came to the markets in rural areas to collect anise roots. This triggered a movement of destroying anise forests, a precious medicine, to obtain roots to sell to Chinese businessmen.
Chinese businessmen also collected corn silk, which prompted Vietnamese farmers to chop down corn plants, thus leading to the hunger among a part of people. In 1990s, yellow edible snails were imported from China to Vietnam as a kind of food. Vietnamese people rushed to breed the snails, hoping to become richer with the new kind of food. Only when the snails develop rapidly and destroy rice fields, did people understand for what purposes the snails could be used.
The also collected scrap which then prompted Vietnamese people to illegally cut optical cables. A woman, who was arrested because she cut cables, said that she mortgaged assets to get money to purchase three ships which she used to cut cables on the sea. The cables were then sold to Chinese businessmen.
Chinese buy cats, mice destroyed crops
The biggest "rat pandemic" occurred in 1997 and 1998, when all the cats were sold out to Chinese businessmen.
At that time, Chinese offered high prices to collect Vietnamese cats. This prompted Vietnamese people to trade cats by collecting cats from Vietnamese families to sell to Chinese businessmen.
Just after a short time, no cat was seen in the whole northern region. The absence of cats led to the appearance of mice. The harvests were destroyed, while rice at families was eaten by the mice. People wished they had not sold cats and they were burning to kill rats.
Only in 1999, when the first industrial cat farm was established in the north, while people could create new species of cats, did the "rat pandemic" begin easing.
Chinese collected buffalo's toenails, a lot of buffaloes were killed
Chinese businessmen also hunted for buffalo's toenails, offering high prices for them. Especially, the toenails from four legs of a buffalo could be sold to Chinese businessmen at the prices which were well higher than the value of a buffalo.
As a result, Vietnamese farmers rushed to cull buffaloes to get toenails, though they had to bargain away buffalo meat.
No one could count how many buffaloes were killed at that time. However, it was clear that the buffalo massive sale led to the fact that farmers did not have buffalo to plough rice field.
Vietnamese farmers suffered from yellow tea movement
In mid 2007, local residents in border provinces like Phu Tho, Yen Bai, Tuyen Quang, Ha Giang, Lao Cai and Thai Nguyen whispered in each other's ears that Chinese businessmen collected not only dried tea, but fresh tea as well and tea processing tools.
The massive collection led to the fact that the tea prices were pushed up to abnormally level, from 15,000-25,000 dong per kilo to 75,000-90,000 dong per kilo. In Phu Tho and Tuyen Quang, the fresh tea prices unexpectedly soared to 5000 dong per kilo, or double the normal price.
As a result, tender tea leaves were picked up spontaneously, while domestic tea processing factories did not have materials to run. A foreign company sued domestic companies because the companies broke the contracts due to the lack of tea materials.
Besides, the tea quality has got worse because people did not follow necessary technical steps when picking up tea leaves
However, the prices of yellow tea, after a period of increasing, plunged dramatically. Farmers faced heavy losses because of tea could not be sold.
Source: VTC