VietNamNet Bridge – Two young men in similar suits raised glasses at their wedding ceremony held at a luxurious restaurant in HCM City on June 4.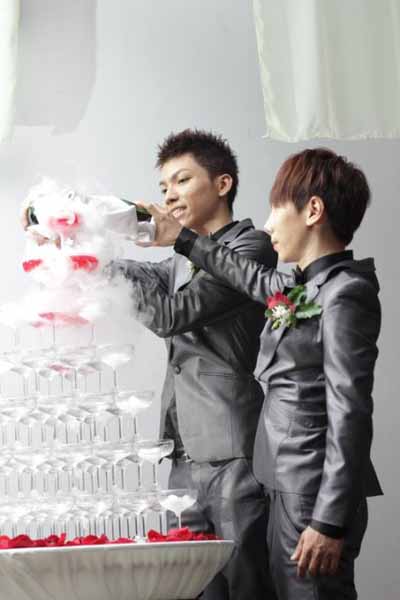 The gay couple - with Facebook nicknames as "Pin Okio" and "Nel Fi," are living in HCM City. Their wedding ceremony took place at 5.30 pm, June 4, at Forever Building, 60 Nguyen Thong, District 3, HCM City.
The couple looked very happy but their parents did not appear in any photos.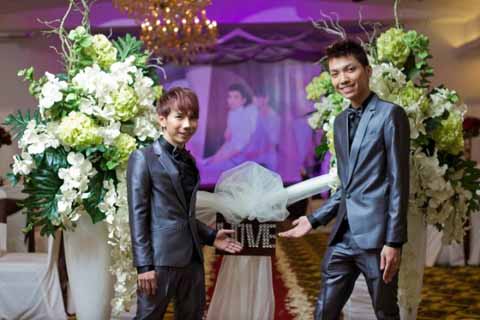 The couple went to Thailand for their honeymoon after the wedding.
The couple received many congratulations on their Facebook pages.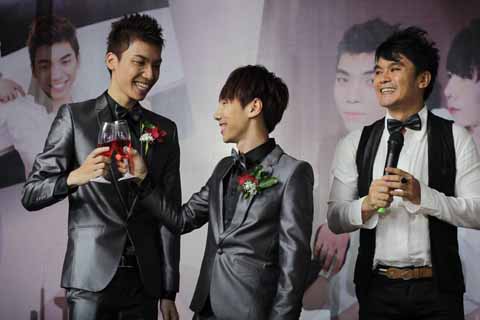 This is the second gay wedding ceremony which was held publicly in Vietnam.
The first was reported in 2007, between Dinh Cong Khanh and Nguyen Thai Nguyen. This couple now lives in Canada, where gay marriage is recognized.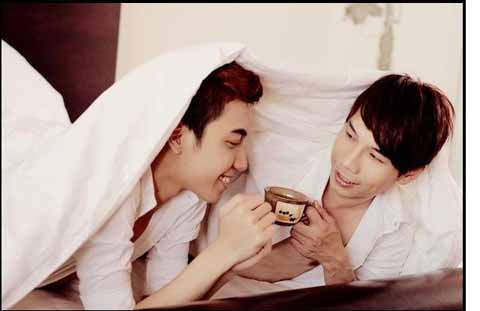 My My