VietNamNet Bridge – The fishing village of Son Tra in the Quang Ngai province, central Vietnam, on May 11, was busy to prepare for a trip to Dinh Mountain, to hunt the "beast" that killed over 20 dogs in the village.
Mystery beast causing panic in Quang Ngai province
Over 30 forest rangers, border guards, militias and many local people joined the hunt, totaling nearly 100 people. They were divided into several groups, with sticks and anesthetic guns, to rummage Dinh Mountain and the surrounding area of Son Tra village.
Before the hunt, Quang Ngai province's chief forest ranger, Nguyen Van Han checked the footprints left by "beast" again. The footprints looked like these of cats but they are 7-8 times bigger.
"These are not the footprints of bears. Bears cannot move as fast as dogs, so it's impossible that a bear could kill dozens of dogs and eat all of their internal organs. The beast could be a spotted leopard," he said.
Hunters planed to not beat or kill the beast, but used anesthetic guns to anaesthetize the animal and catch it.
The hunt began at 2 pm. Seven trained dogs were released. They scented the footprints and ran to the Dinh Mountain. The dogs worked for four hours until the darkness came. The hunt must stop. However, some forest rangers were assigned to stay in Son Tra.
Cao Tan Son, head of the commune police, said there has been no further reported attack by the beast during the last 24 hours, and no villagers have mentioned hearing the roar of the animal any longer.
Nguyen Trung Cong, head of the Forset Management Unit of Binh Son district, said the villagers' information and evidence about the beast were too vague, making it hard for the authorities to determine what it really is.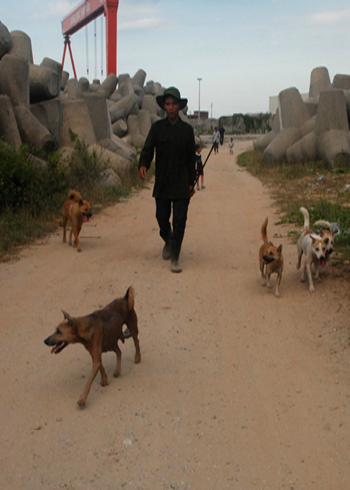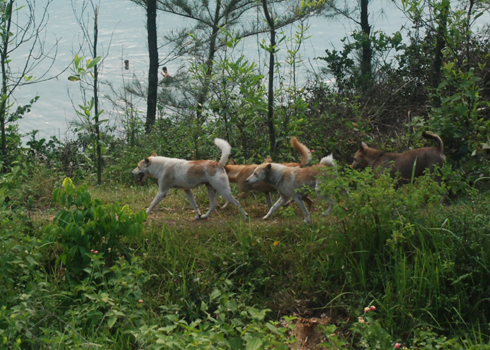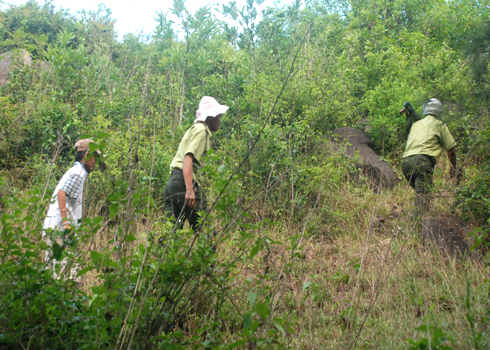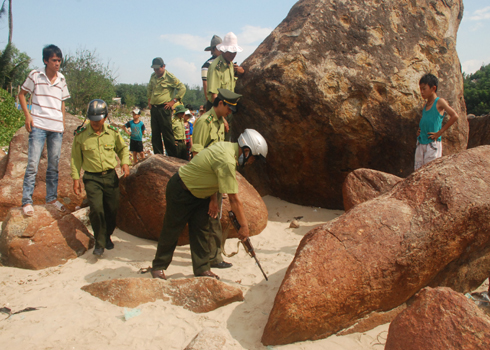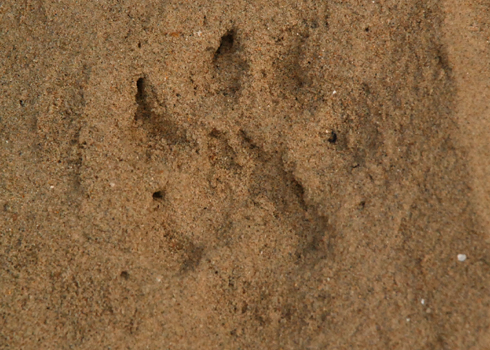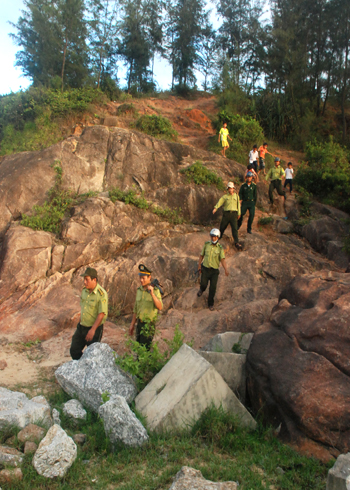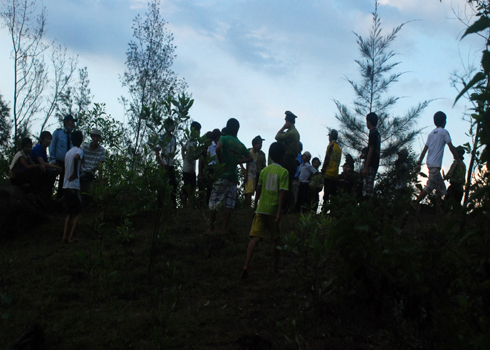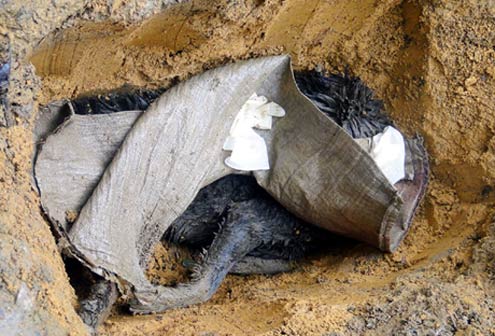 PV