VietNamNet Bridge – A five-storey building completely collapsed on March 31 afternoon on Hanoi's Huynh Thuc Khang Street, partially demolishing the opposite five-storey apartment block and a computer supermarket. Fortunately, no human casualty was reported.
Some observers said that the building began to tilt and showed signs of a possible collapse at about 3:00pm. Competent agencies released a warning and asked nearby people to evacuate.
At around 4 pm, the entire building crumbled, knocking down the balcony of the opposite apartment before badly destroying a computer shop located on the first floor.
According to local people, the building was undergoing reconstruction to become a pizza shop.
"The house tilted gradually but then it finally collapsed so quickly. I heard a loud noise before I lost all vision because dust had filled the air," said Nguyen Hoang Viet, a witness who lives in the neighborhood.
An unnamed man on the scene said that he was among several workers hired to tear down the front walls of the structure last December to make way for full-length windows.
"I think the accident might be traced back to the removal of too many concrete walls," he said.
Viet said the house was first erected in the mid 1990s and had been left there for a long time. It was most recently a guest house.
Firefighters started clearing the rubble at 9pm.
The incident caused traffic jams for several hours. Police are investigating the accident.
The accident in photos: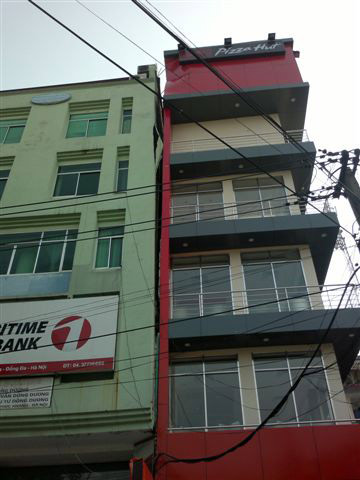 The pizzeria before the accident.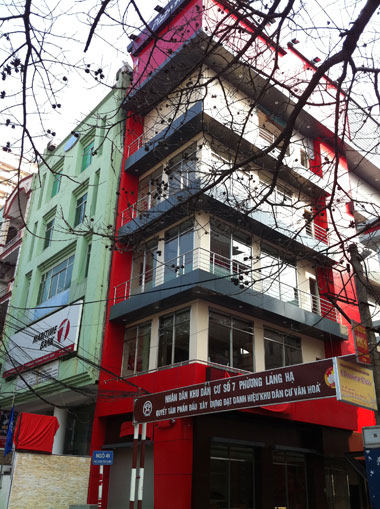 According to witnesses, the building began to tilt at 3pm, March 31.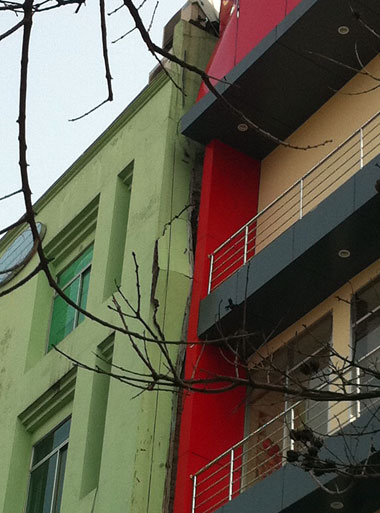 The crack between the two buildings got wider and wider.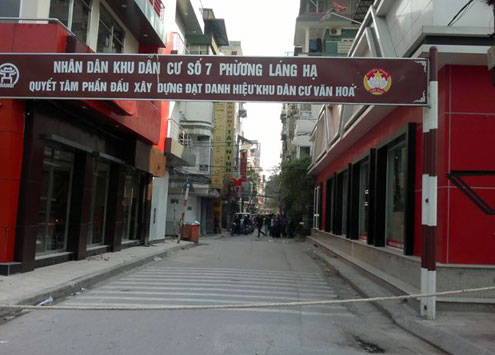 Competent agencies have to make fences to hinder people from approaching the building.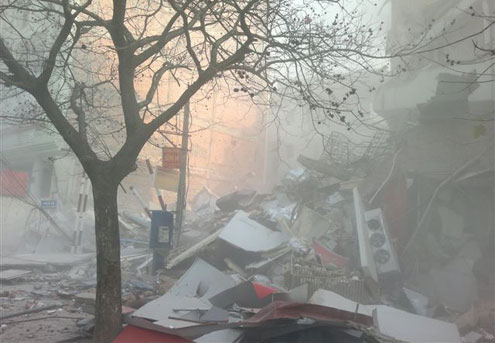 The building collapsed at around 4 pm.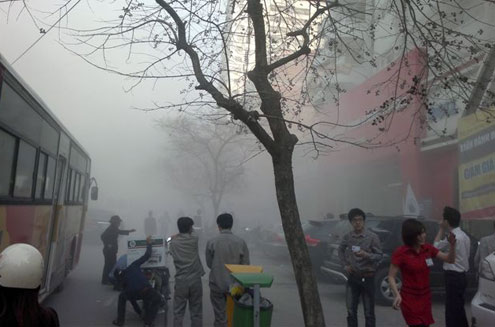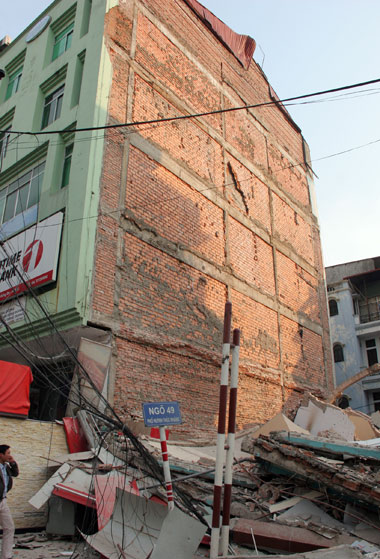 The pizzeria is now rubbles.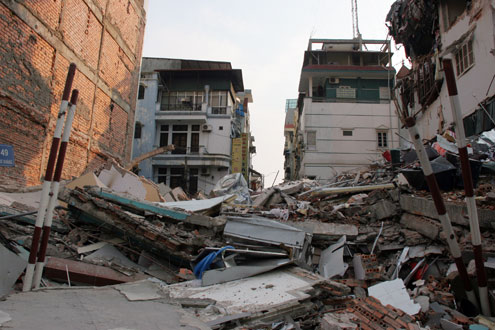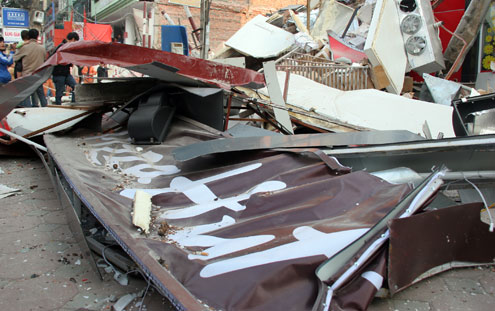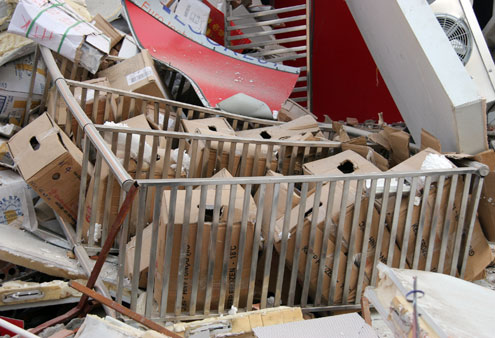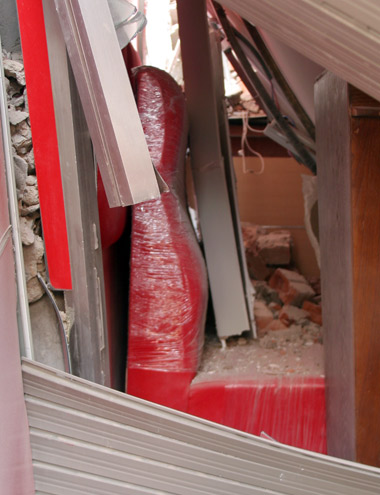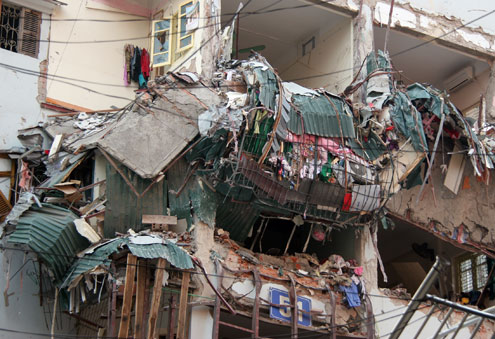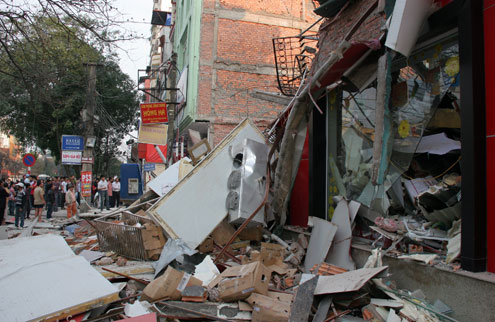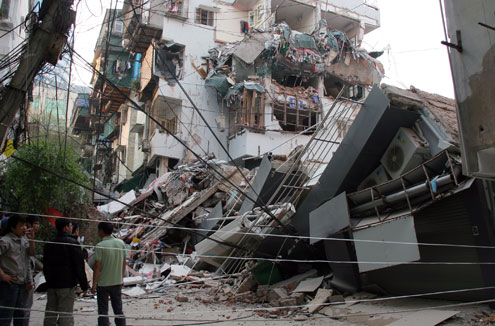 The accident destroys part of a nearby 5-storey building and a computer shop.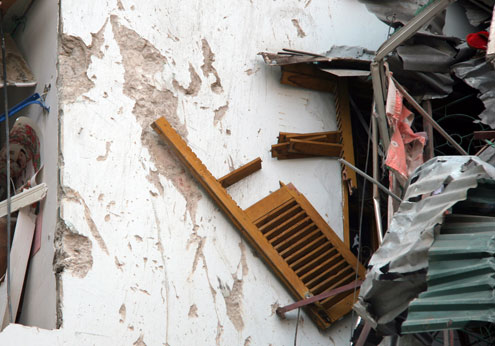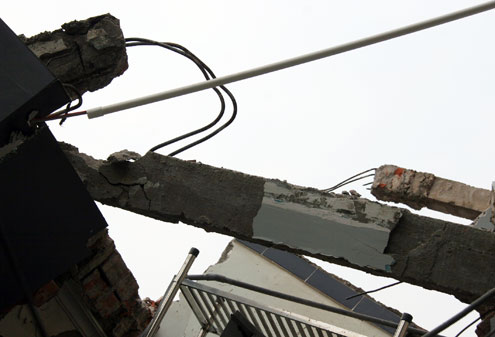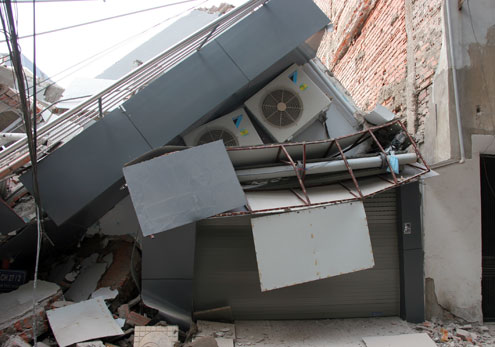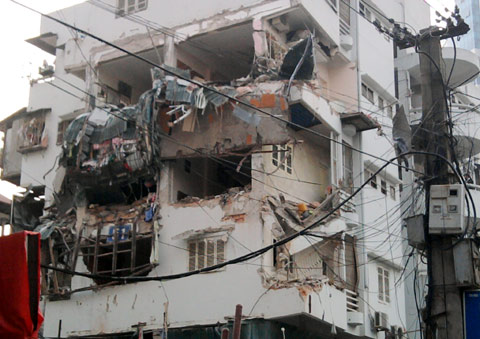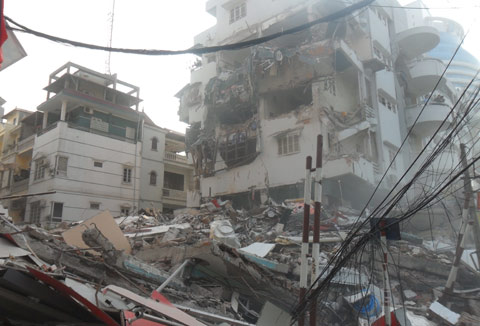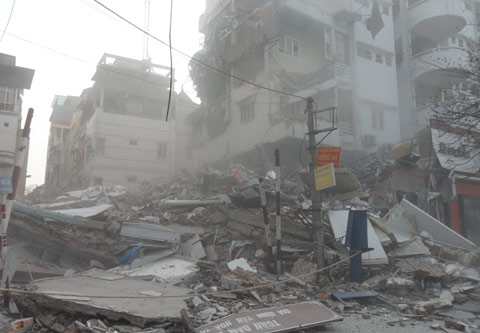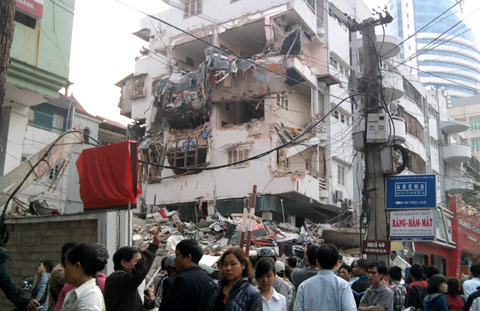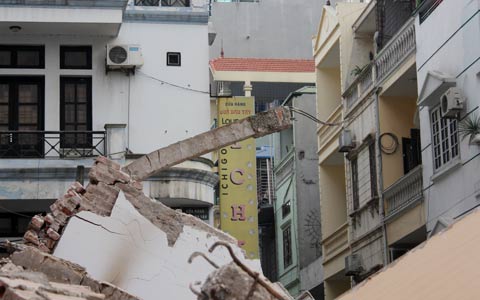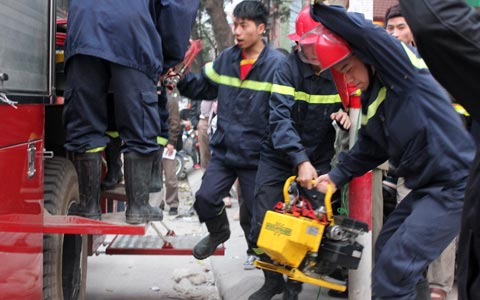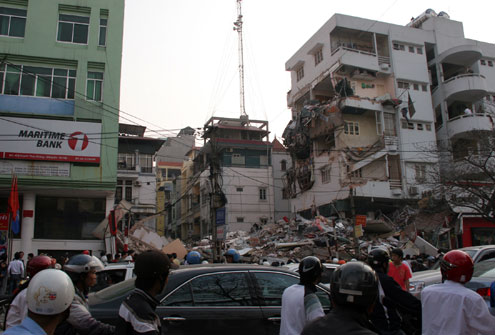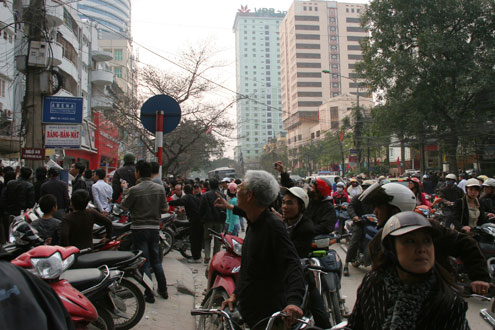 The accident blocked the road and caused a traffic jam.
Source: VNE/VNN