VietNamNet Bridge - Chinese American movie star and kung fu master Jet Li paid a visit to Hanoi on January 20-24 to attend charity activities as a goodwill ambassador for the International Red Cross.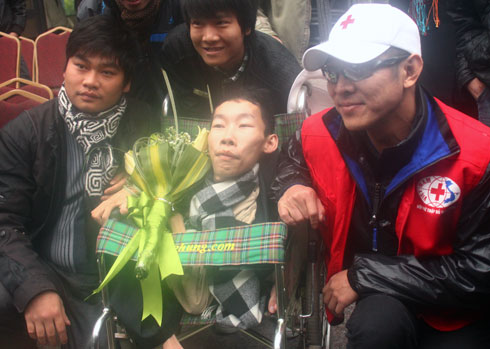 On January 22 Jet Li attended a blood donation, which attracted over 5,000 people, to store blood for patients during the lunar New Year holiday (Tet) at the Youth Park in Hanoi.
On The same day he visited a mangrove forest in the central province of Nghe An and engaged himself in the in Red Cross activities in Thanh Hoa and Nghe An.
He came back to Hanoi the following day and presented gifts to 40 enthusiastic volunteers of the Vietnamese Red Cross and talked with young people about voluntary activities.
He talked with the local media at a press conference in Hanoi today, January 24, before leaving Vietnam.
Li Lian Jie, 47, better known by his stage name Jet Li, is a martial artist, actor, film producer, wushu champion, and international film star who was born in Beijing, and has taken up Singapore citizenship.
After three years of intensive training with Wu Bin, Li won his first national championship for the Beijing Wushu Team. After retiring from wushu at age 17, he went on to win great acclaim in China as an actor making his debut with the film Shaolin Temple (1982). He went on to star in many critically acclaimed martial arts epic films, most notably the Once Upon A Time In China series, in which he portrayed folk hero Wong Fei-hung.
Li's first role in a Hollywood film was as a villain in Lethal Weapon 4 (1998), but his first Hollywood film leading role was in Romeo Must Die (2000). He has gone on to star in many Hollywood action films, most recently starring beside Jackie Chan in The Forbidden Kingdom (2008), and as the title character villain in The Mummy: Tomb Of The Dragon Emperor (2008) opposite Brendan Fraser. Recently, he appeared in the 2010 films Ocean Heaven and The Expendables.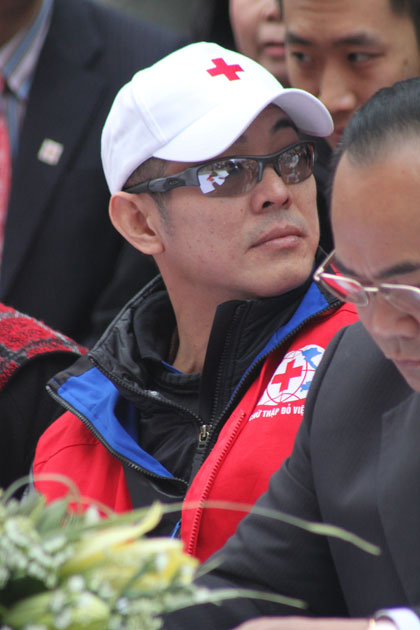 Unlike other international celebrities, the kung-fu master didn't share his feeling
about the first visit to Vietnam but called for the young to join their hands to do charity activities.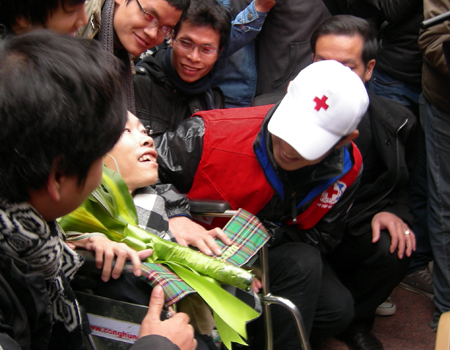 Jet Li and Nguyen Cong Hung (middle), director of the Vision and Technological Solutions
Company, an outstanding representative of Vietnamese disable youth.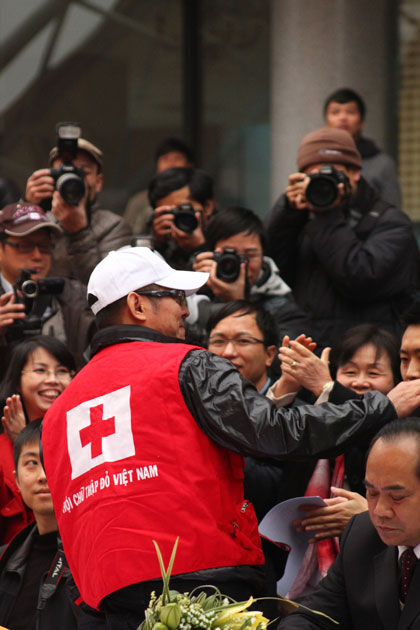 He stands up to say hellos.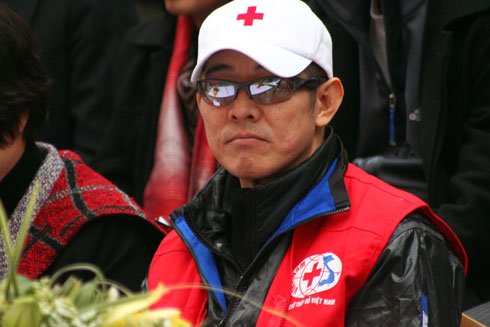 He focused on the blood donation ceremony.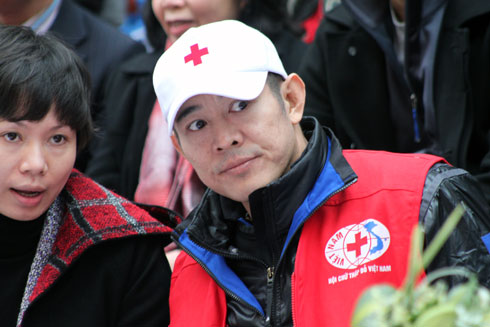 He asked the interpreter to translate every word.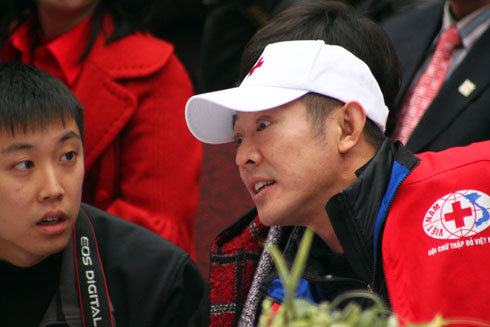 Each move of the kung-fu movie star is recorded by a photographer.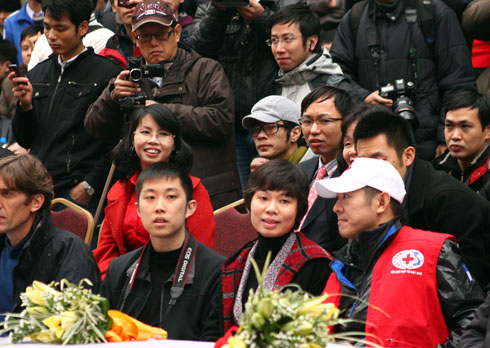 International reporters also appeared at the blood donation ceremony at the Youth Park.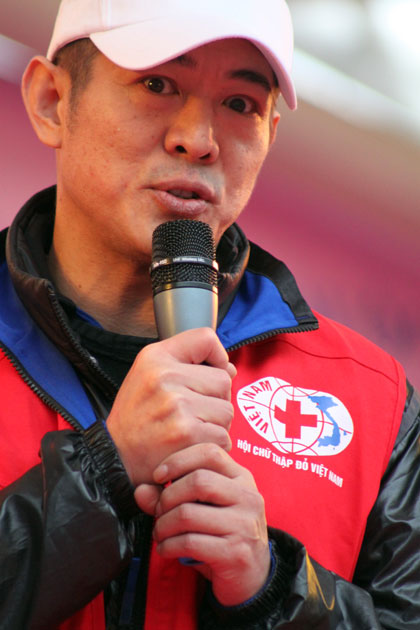 He called for everybody to join hands for the world as the common home.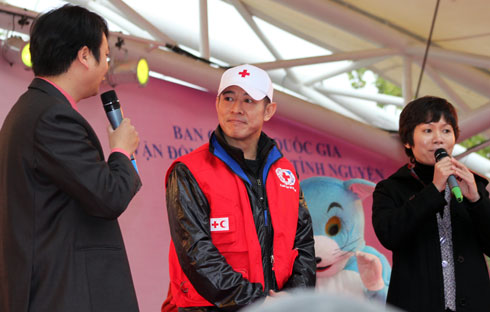 Thanks to his presence, the number of blood donators increased from the expected
number of 2000 to more than 5000, marking a record in Vietnam.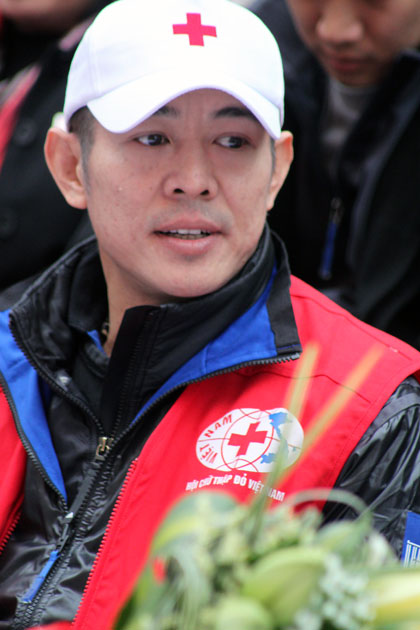 "We are one family," he confirmed.
After the blood donation ceremony, he visited Chu Van An high school.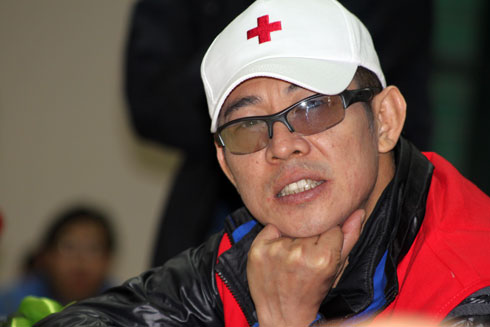 The movie star saw students performing first aid.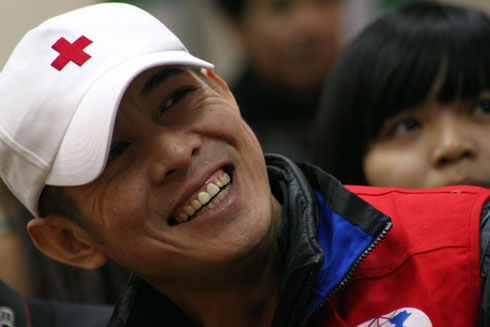 His most brilliant smile.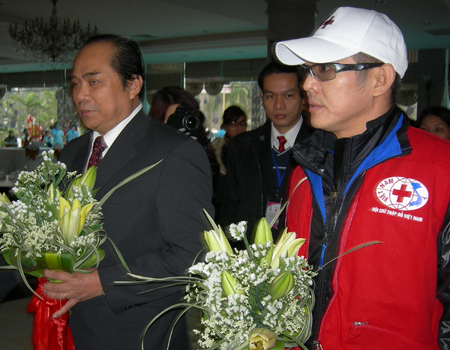 Jet Li and Dr. Tran Ngoc Tang, Chair of the Vietnam Red Cross.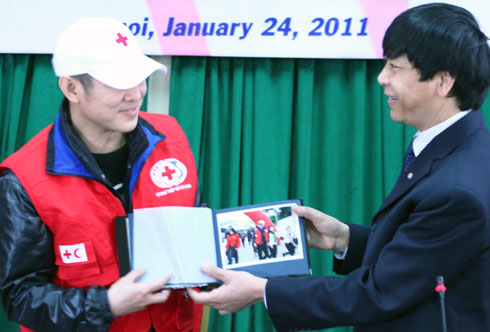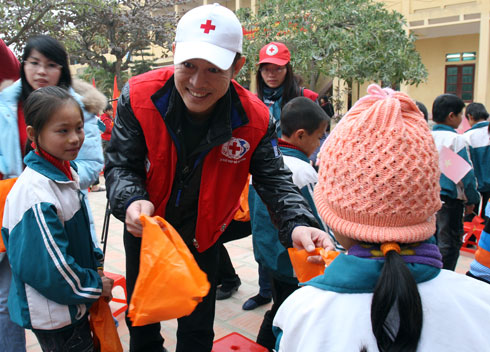 Jet Li is the Ambassador of Charity of the Chinese Red Cross since January 2006.
In September 2010 he was appointed as the Ambassador of Goodwill of the International Red Cross.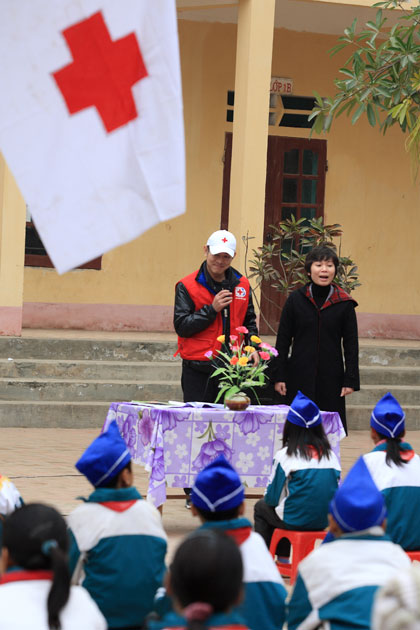 Jet Li and pupils of a secondary school in Thanh Hoa province.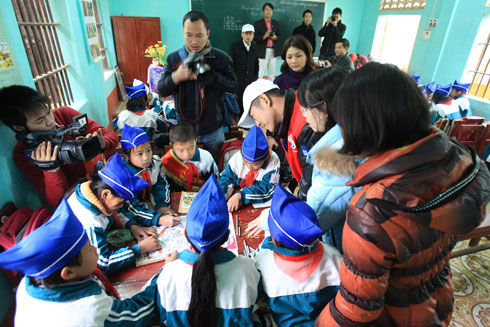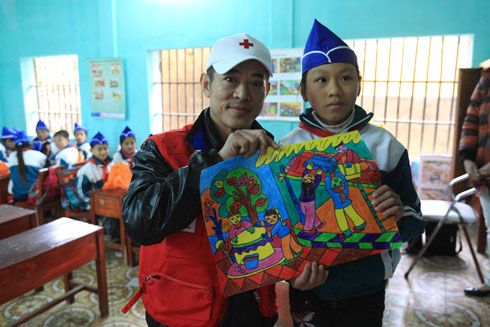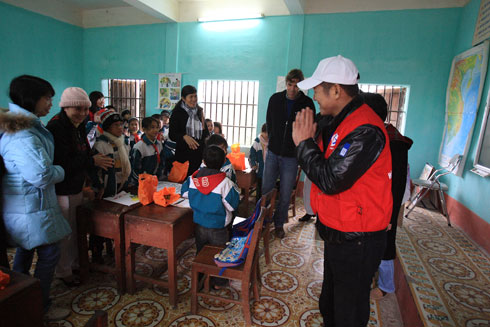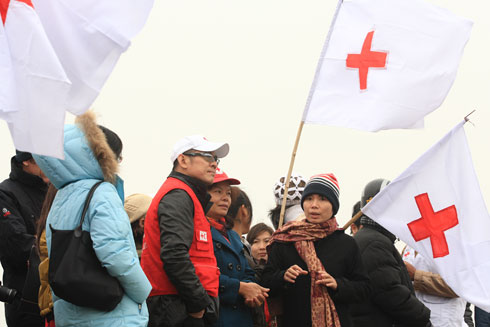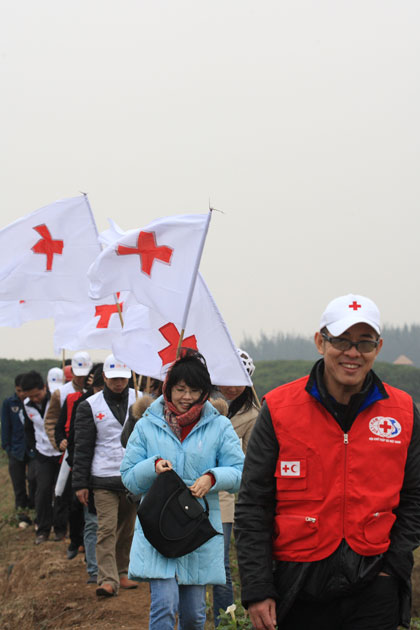 PV