VietNamNet Bridge – Scientists said that there is a strange line on the right brain of the 11-year-old girl in HCM City--who can radiate and burn things that surround her.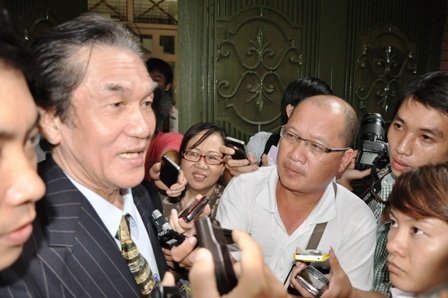 Dr. Hung talks with correspondents.
"That phenomenon only happens for priests, philosophers or painters," said Dr. Nguyen Manh Hung, director of HCM City-based International University of Hong Bang.
A group of scientists of various fields, led by Dr. Hung visited the little girl's home in Tan Binh district, HCM City.
Dr. Hung stated that the girl is capable of burning anything. "This is a very strange case in Vietnam and the world," he said.
Scientists rejected environment as the element that causes the girl's special ability because fires happened everywhere where the girl appeared. They collected soil, water, objects from the girl's home for analysis.
Dr. Hung said that after scanning the girl's brain, they discovered a strange line on her right brain's right side, which only happens with the brains of philosophers or priests.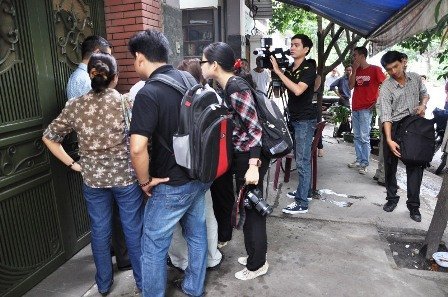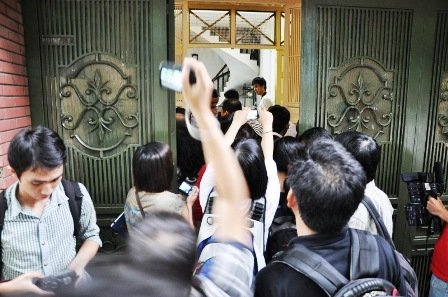 Correspondents surround the girl's house.
"She burned objects near and far from her. There is no limit of distance between the girl and burnt objects. It is very odd!"
Hung said that there is a red mark on her forehead. The mark disappeared when she put on a black quartz bracelet and re-appeared when the bracelet was taken off. But when the girl wore the bracelet, she felt uncomfortable and felt an electric current running through her body.
The special ability of the little girl was discovered by her family about one month ago when fires appeared wherever the girl appeared.
At first, the family's electricity network underwent repetitive short circuiting. Many electrical sockets in the house also burnt when the girl approached them. Taking the girl to other homes causes the same phenomenon. She also burnt the hotel room where her family stayed during their holiday on Vung Tau beach.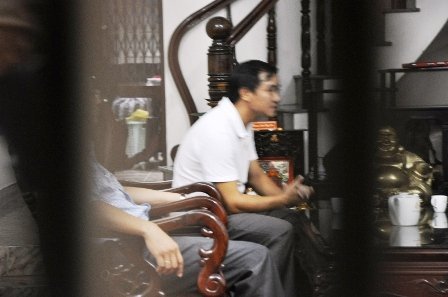 The little girl's father talks with scientists.
Recently, the girl burnt a corner of the toilet seat. Sometimes, her clothes suddenly burst into flames. On May 12, the family's third floor was burnt down.
Her family now guards her around the clock to prevent any possible incident. When she goes to sleep, water buckets and a wet towel will be placed next to her bed to put out the fire in case of emergency.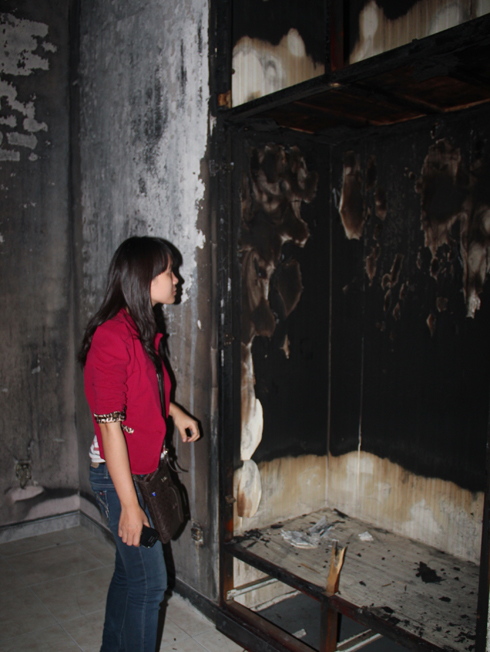 The little girl's third floor after the fire on May 12.
The family took the girl to a scientist, named Du Quang Chau, at Hong Bang International University for treatment. After several tests, the scientist said he noticed variations from the norm in her cerebral hemisphere.
The girl was medically examined at Cho Ray Hospital and the Children No. 2 Hospital but doctors found nothing abnormal about her body.
The girl once had a serious accident at the age of 3.
Mai Lan