VietNamNet Bridge – 37 years ago, five directions of attack of the southern Vietnam liberation army attacked the last den of the Saigon regime to liberate the south, and re-unify the country.
The Spring 1975 general offensive, with the Ho Chi Minh campaign as the peak, liberated southern Vietnam, successfully closing the war of resistance against the US. This is the theme of an ongoing photo exhibition at the Lam Son Park in District 1, HCM City.
Below are some photos displayed at the exhibition: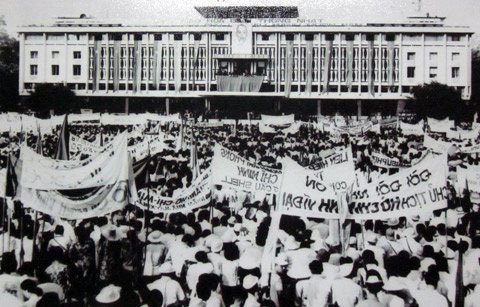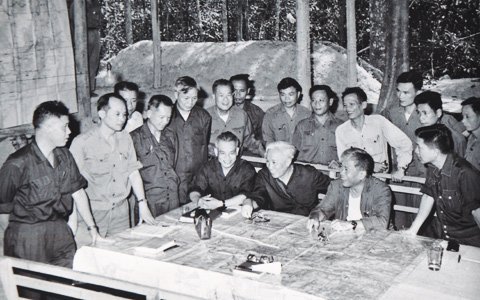 In late March 1975, Mr. Le Duc Tho went from the north to the south, together with Mr. Pham Hung
 and General Van Tien Dung, to guide the campaign to liberate Saigon.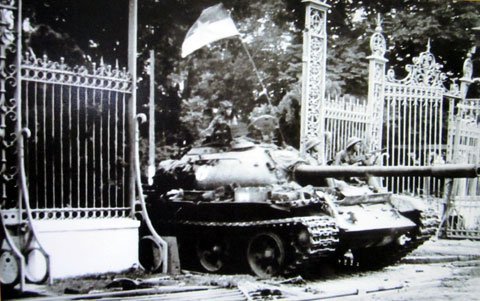 11.30am of April 30, 1975, tanks of the liberation army went into the Independence Palace.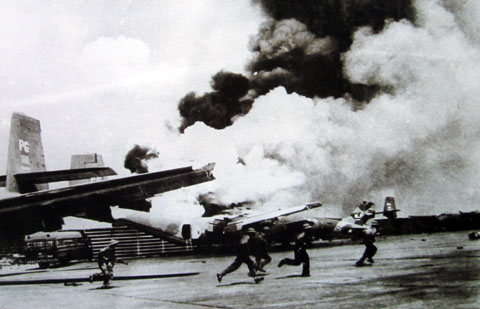 The liberation army attacked and occupied Tan Son Nhat Airport on April 30, 1975.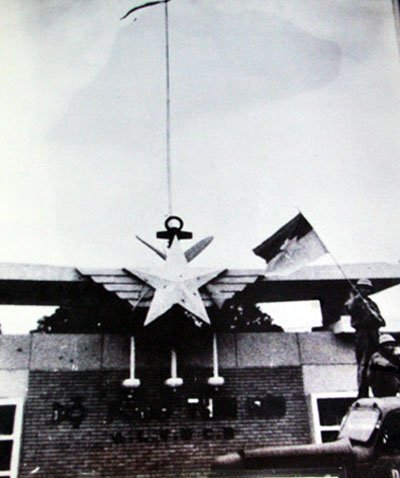 The liberation army occupied the General Staff of the Saigon regime.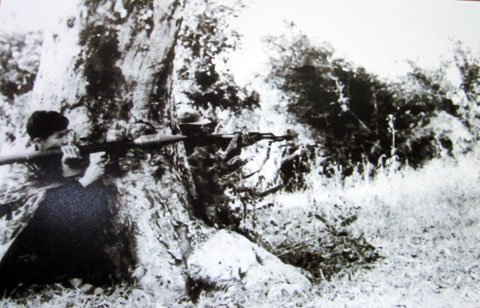 The liberation troops occupied some sites in Hoc Mon and Go Vap in April 1975.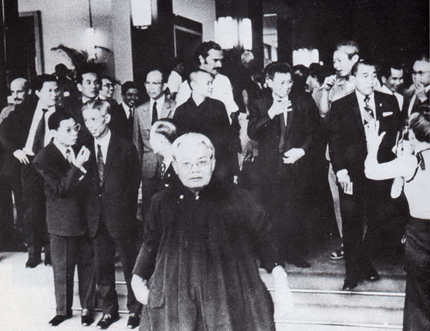 The Independence Palace on April 27.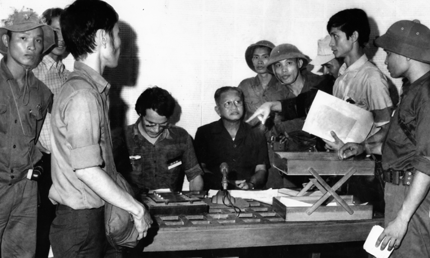 President Duong Van Minh signed the surrender decision at the Saigon
Radio on April 30.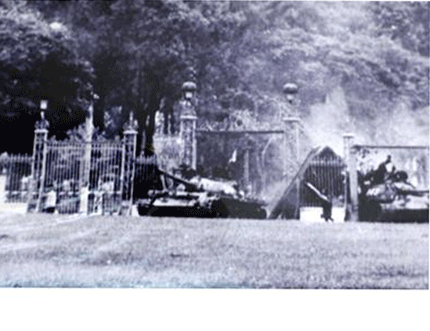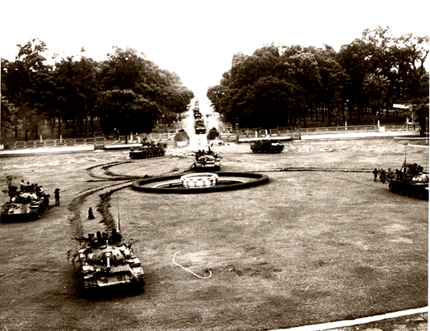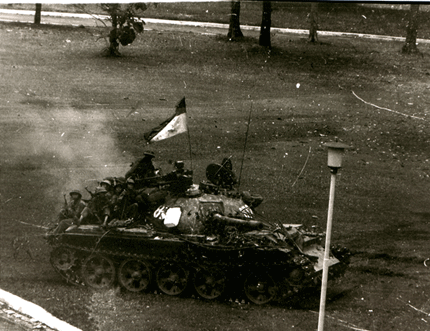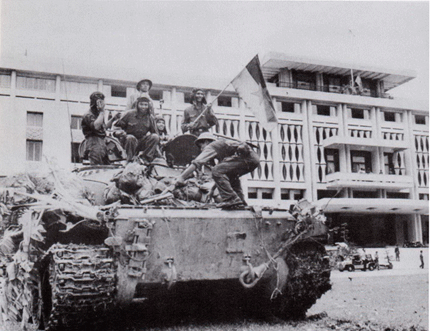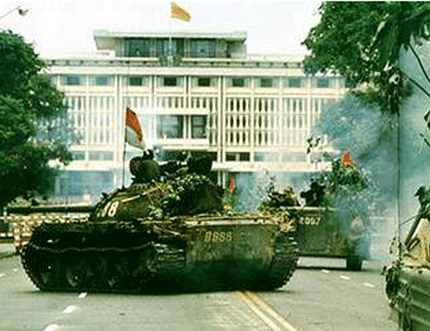 Tanks of liberation troops at the Independence Palace on April 30, 1975.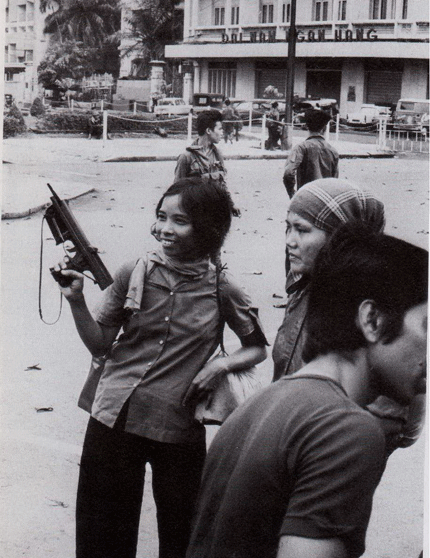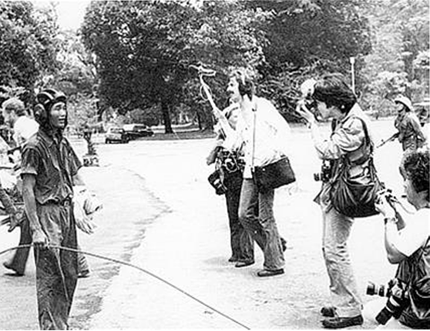 Correspondents.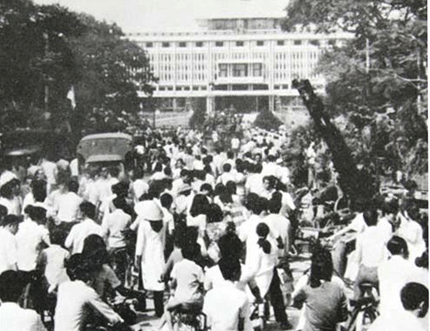 Students were entering the Independence Palace.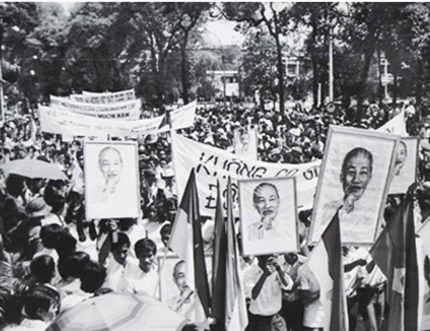 People flocked to the road to welcome liberation troops.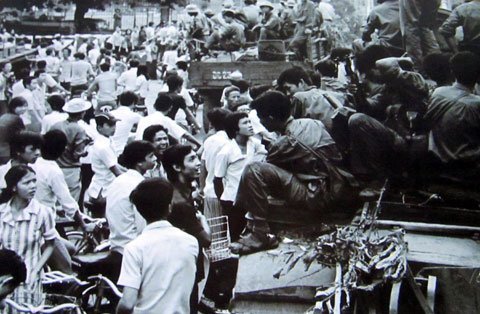 Saigon people welcomed liberation troops at noon of April 30, 1975.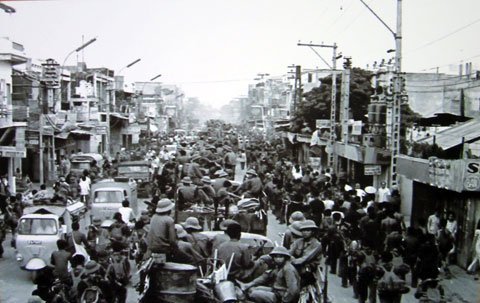 The Saigon regime broke up completely. From May 1, 1975, southern provinces were liberated
one after another. In the photo: the liberation army was entering Bac Lieu town.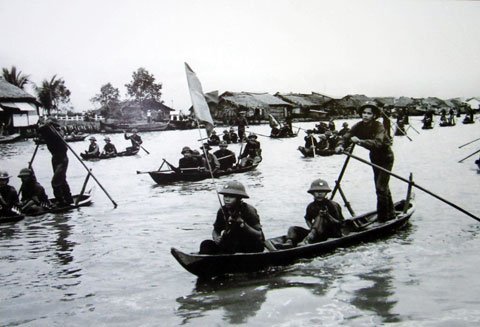 Boats carrying liberation troops to Ca Mau.

PV