VietNamNet Bridge – Several hours after a collision with Krairatch Dignity, a Thai ship, offshore Vung Tau city on the evening of April 9, a Vietnamese ship named Truong Hai Star sunk with 66 containers.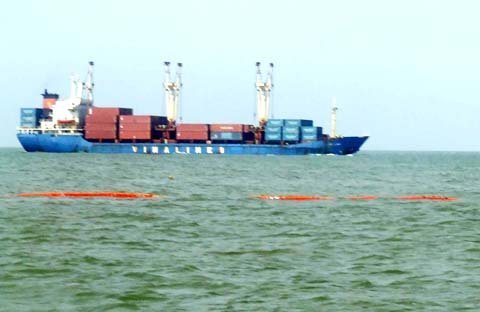 After the accident, the Vietnamese ships transmitted SOS signals. The Vung Tau Port Authorities sent vessels to tow this ship to Bai Truoc in Vung Tau city.
However, at around 2.30am of April 10, the ship was completely sunken near Bai Truoc, with 66 containers of cargo.
Sixteen sailors on the ship were rescued and taken to the shore.
The Vung Port Authorities are fishing out containers. They have also surrounded the ship with buoys to prevent an oil spill, if it happens. However, no oil spill was reported until late afternoon of April 10.
Rescue workers fished out around 30 containers from the sunken ship by the end of April 10.
It is reported that most of containers contain cars and automobile components.
After the incident, the Vung Tau Port Authorities temporarily banned boat trips on the Vung Tau-HCM City route to prevent them from colliding with floating containers from the sunken ship. However, the ban has been removed.
The Truong Hai Star is owned by Chu Lai-Truong Hai Shipping Co., Ltd. It is 85.5m long, 12.98m wide, 6.85m high and 3,582 tons. The vessel can carry up to 68 containers. The ship is worth VND40 billion ($2 million). Insurer will cover related cost and losses.
Photos of the sunken ship: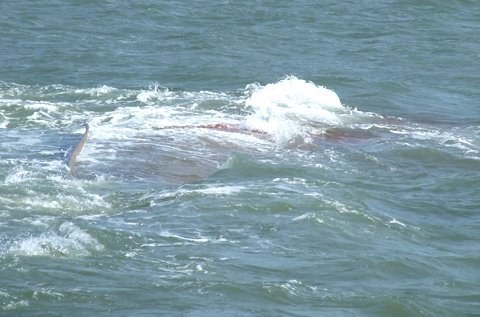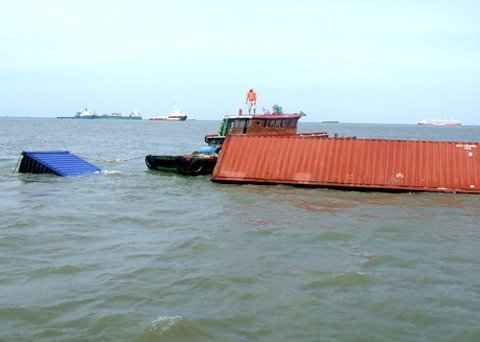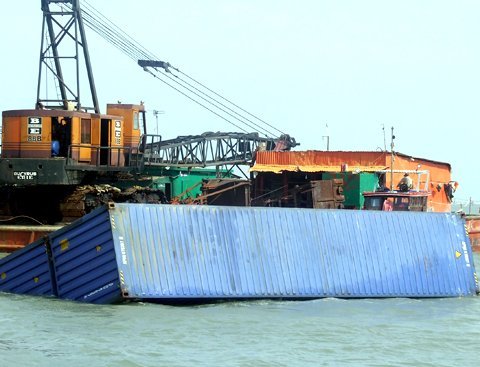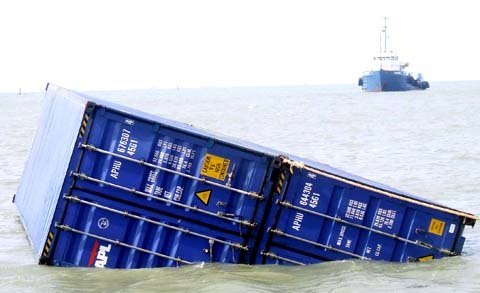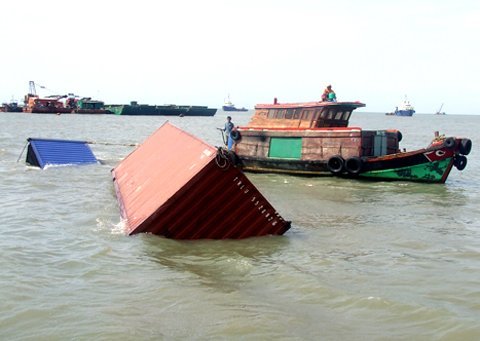 Mai Thanh