VietNamNet Bridge - Many residents in HCM City's suburban districts of Hoc Mon and Go Vap are living in fear of leeches after a firm, which had set up shops in the area to buy the bloodsuckers at a good price, disappeared without any warning. Now several fields are full of leeches.
Thanh, a resident of Chanh 1 Hamlet in Hoc Mon's Tan Xuan Commune, said a woman named Kim Anh, wife of a Chinese trader, started a business buying leeches in the hamlet nearly a year ago. Leeches are used in traditional medicines to treat a variety of ailments.
She bought leeches collected from other provinces, especially from Tay Ninh. The creatures were bought for VND80,000 to VND150,000 per kilogram
Thanh said the agency used to buy several bags of leeches per day from collectors who carried them on motorbikes, mainly at night, to the buyer.
Finding a new opportunity to make money, several farmers built leech-breeding ponds in their houses.
It is from the house at 42/4D in Chanh 1 Hamlet that leeches escaped from their bags and made their way to a nearby 3.000sq.m field where they grew very quickly.
But the buyer disappeared very suddenly, leaving the 3,000sq.m field full of leeches.
"No one dare to wade across the field now," said Thanh. He said the owners of Kim Anh Agency, the buyer of leeches in Chanh 1 Hamlet, suspended their business over a month ago and moved to an unknown place.
According to Nguyen Thanh Tu, deputy chairman of Tan Xuan Commune People's Committee, commune authorities were informed of the leech purchasing business only a few months after it had started.
The commune authority told the owner of the leech-purchasing agency to suspend their business. Tu said the Hoc Mon District authority had also discussed solutions to issues relating to the spread of leeches in the area.
But the leeches have continued to reproduce, unhindered.
Two weeks ago, a man brought a bag of leeches to the agency. When hearing the buyer had gone, the man threw the bag into the nearby field, said Thanh.
In addition to HCM City and Tay Ninh, leech purchasing has been reported in many other localities, especially in northern provinces.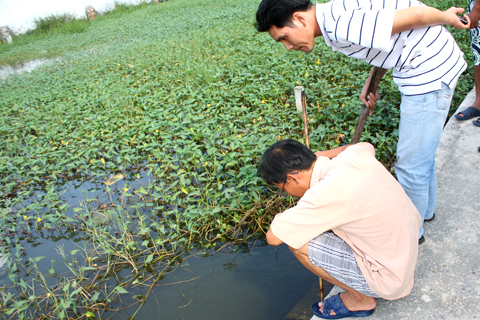 According to local residents, leeches are everywhere. If one touches the water, leeches will flock immediately.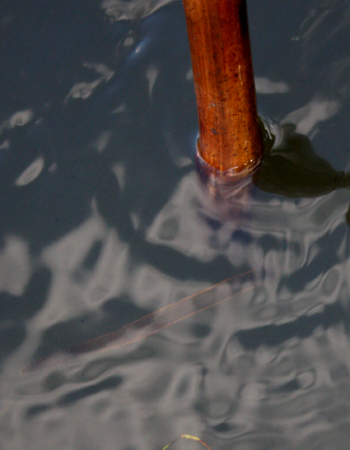 Over 10-cm leeches stick all over this bamboo stick.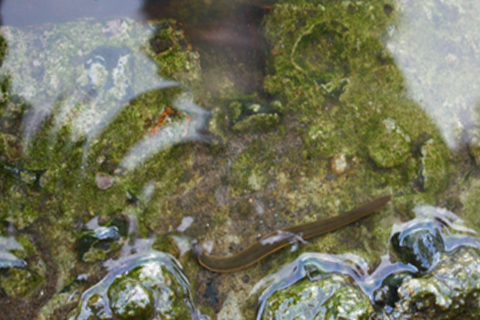 Leeches stick on banks of ponds and fields.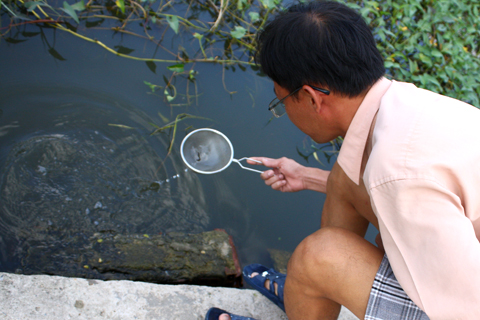 Locals say they don't know how to prevent the development of leeches.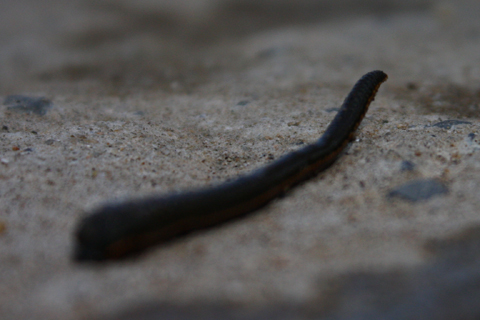 Such leeches can enter houses with rains.
Leeches are now the biggest obsession of local people. Kids are
banned from playing near fields.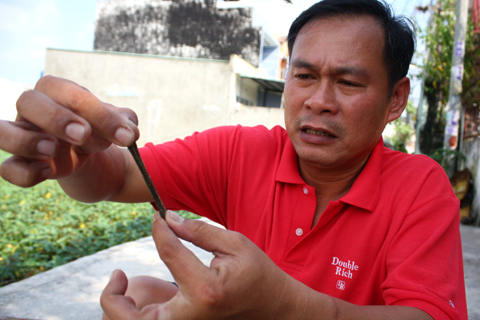 Within 15 minutes, one can collect up to a half of a kilo of leeches. As they don't know
how to kill them, they release leeches back to fields.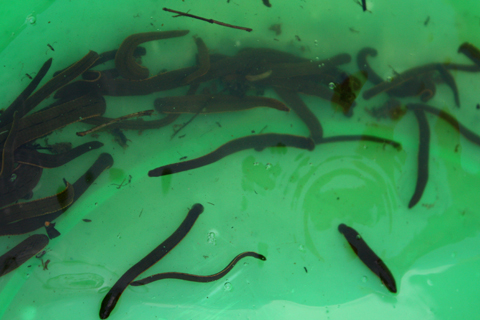 This area has thousands of square meters of fields like this while houses are
surrounded by fields. Local people are now very worried of leeches.
VNE/VNS