VietNamNet Bridge – Three out of five members in a family in Hanoi's Soc Son district died from poisonous smoke from their brick-kiln on November 15.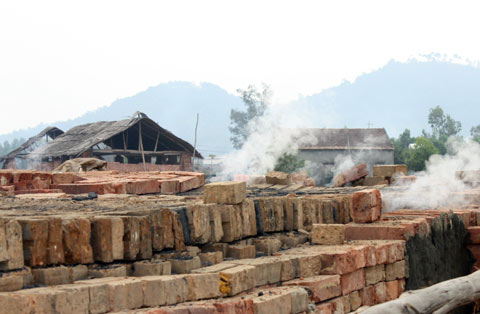 A neighbor, Mrs. Nguyen Thi Sen, 54, said that she went to Mr. Nguyen Van Ty's home at 5: am, November 15 to purchase duck eggs. She knocked at the door for a while but nobody answered. Looking through the window, she saw two people laying on the floor. She hastily opened the door to get into the house.
"I saw an abundance of dogs, cats and chickens dead on the ground. In the house, Mr. Ty's wife and son laid on the floor," Sen recalled.
Sen called other neighbors for help. They discovered Mr. Ty laying near the brick-kiln besides his brother-in-law. His son-in-law was founded in the garden.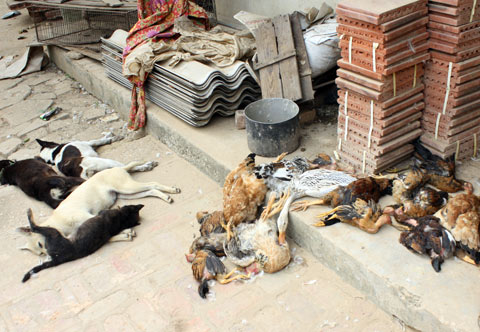 Five people were brought to the local health centre. Ty, 56, his brother-in-law, 41 and his son, 24, died. His wife and son-in-law regained consciousness after several hours.
Police said that they died of poisonous smoke from the brick kiln.
The kiln was built several months ago. On November 14, the family burnt the second batch of bricks.
PV