VietNamNet Bridge – Typhoon Nesat, the fifth major storm this year, is forecast to strike between the northern provinces of Quang Ninh and Ninh Binh today, September 30; with wind speeds expected to reach 117km/h.
Meanwhile, rising floodwater in the Mekong Delta - the highest level over the past decade - has broken several dykes in upper-stream provinces, killing at least three people from An Giang Province.
The government has asked provinces from Quang Ninh to Ninh Binh to evacuate all people living in areas vulnerable to Typhoon Nesat before the storm hits land, to strengthen dykes and to mobilize forces to help farmers harvest crops and the preparation of rescue resources.
According to the National Hydro-meteorology Forecast Centre, the typhoon will weaken when it reaches the mainland but it will bring strong winds, rough seas and heavy rains in the northern and central provinces. Sea water is forecast to rise to 3-5m high and rains in the northern region, including Hanoi, will reach 150-300mm.
Meanwhile, a cold spell was forecast to hit the northern region on September 30 with the temperature in Hanoi dropping to 20-21 degree Celsius, the center aid.
Deputy Prime Minister, Hoang Trung Hai, has instructed the National Steering Committee for Flood and Storm Prevention and Control to set up three missions to monitor storm prevention efforts at Quang Ninh, Hai Phong, Thai Binh and Nam Dinh provinces and another mission to check flood control work in the Mekong Delta region.
Provinces from Quang Ninh to Nghe An are instructed to ban vessels from operating offshore and urge local authorities to prepare houses, mines, ports and construction projects ahead of the storm.
Local authorities in these provinces have actively taken measures to cope with the flood and prepared rescue forces and vehicles, and the border guard reported more than 39,700 vessels with over 179,000 people on board have been directed to anchor in safe areas.
In the Mekong Delta province of An Giang, 4,000 ha of rice are inundated and more than 2,000 houses flooded. More than 100 households moved to safer places in face of rising floodwater and the predicted effects of Typhoon Nesat. So far, the floods have broken 125m of dykes in the province and damaged 110km of roads.
Flood waters in the Tien and Hau rivers, the two main tributaries of the Mekong Delta, have been rising fast in recent days because of high tides and floods in the upper Mekong River and are forecast to continue to rise next month.
In An Giang Province, the Tien River's water rose to 4.75m, 0.25m above the third warning level and is forecast to rise to 4.9m on October 2. The Hau River's water rose to 4.1m and will continue to rise to 4.3m on October 2, 0.3m above the third warning level, reported by the National Steering Committee for Flood and Storm Control.
In Dong Thap Province, a 30-meter section of the Ca Mui dyke in Tan Hong District's was broken on Wednesday, flooding more than 520ha of rice. The Tan Hong People's Committee mobilized thousands of people and resources to reinforce the dyke, which was eventually overcome by the rising waters and five other key dykes in Tan Hong, which protect more than 3,500ha of rice, are being threatened by floods.
More than 1,090 ha of rice in Kien Giang Province were inundated and nearly 400ha of which was destroyed. The local authorities have given VND9 billion ($432,000) for farmers to pump water out of rice fields.
More than a thousand soldiers, police and local armed forces have been mobilized to help localities protect dyke systems, raising the total number of people joining this force to over 14,000, who hope to strengthen more than 380km of dykes.
Local authorities have evacuated people in high-risk areas to safer places and supported local citizens to harvest crops and mobilize all available forces to protect dykes.
Pupils of pre-schools, primary schools and secondary schools remain out of school due to the floods.
Floods kill eight in Mekong Delta
Floods caused by Typhoon Nesat have so far claimed the lives of eight people in the Mekong Delta, according to the National Steering Committee for Flood and Storm Prevention and Control.
An Giang Province has suffered the most, with 3,500 houses flooded, nearly 100km of roads and 4,000ha of rice inundated, and 125m of burst dykes.
According to the National Centre for Hydro – Meteorological Forecasting, the typhoon is moving west-northwest in the direction of the northern provinces of Quang Ninh and Nam Dinh. The centre has warned northern provinces of the likelihood of flooding and landslides.
In several northern provinces including Quang Ninh and Hai Phong, people from flood-prone areas have been told to evacuate, while students were given the day off school yesterday as a safety precaution. In the north central province of Thanh Hoa, students have been given two days off to help their families harvest the rice.
People in Quang Ninh, Hai Phong prepare to cope with typhoon Nesat: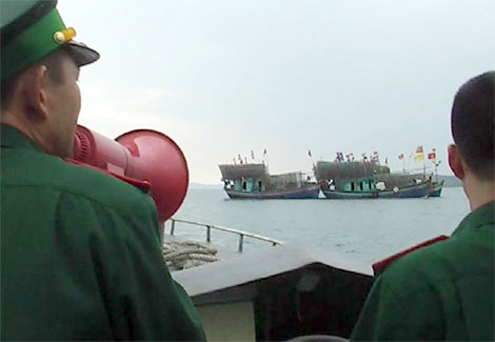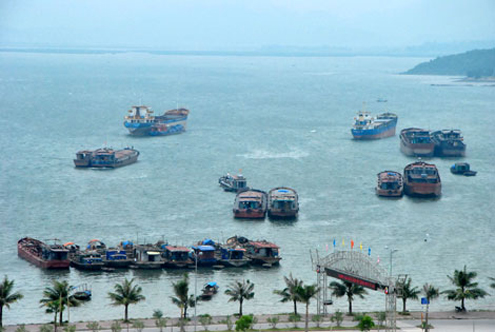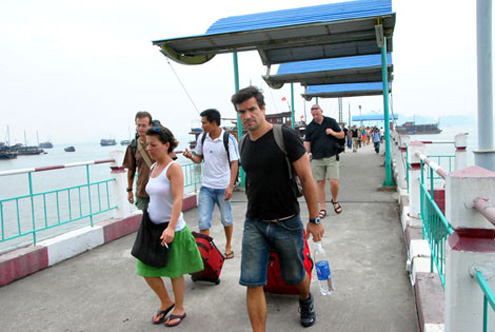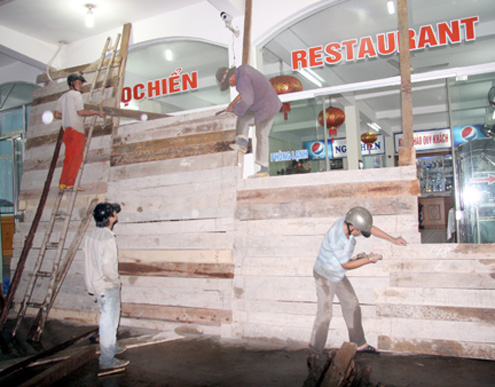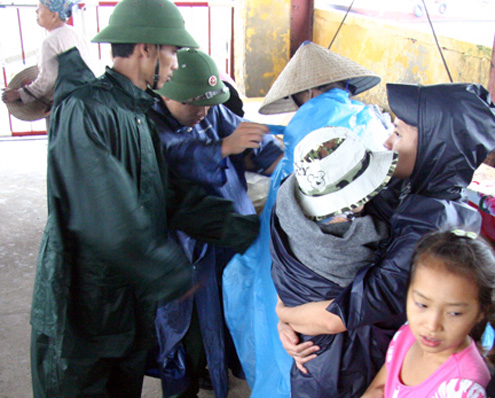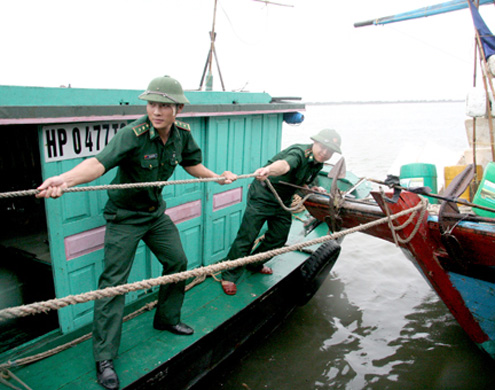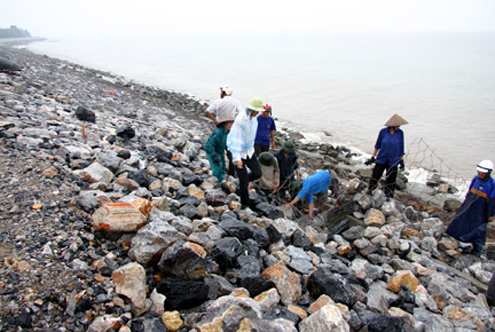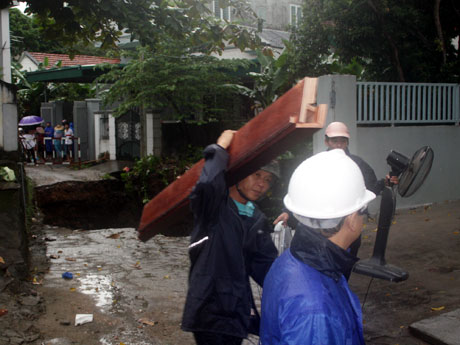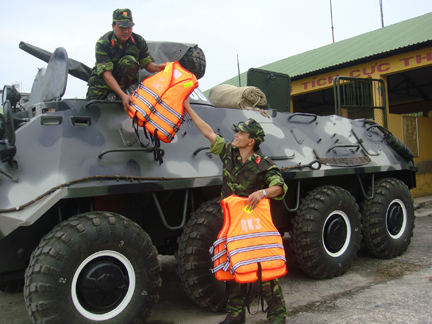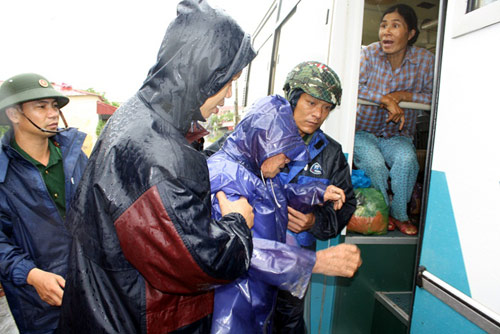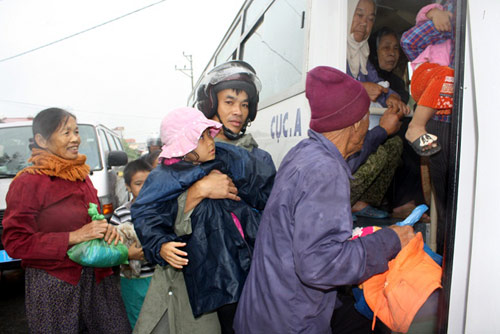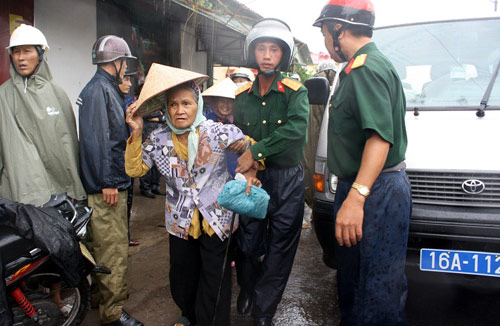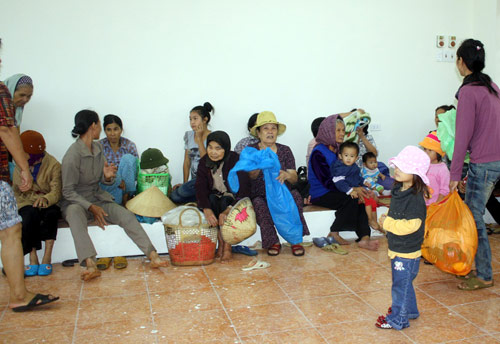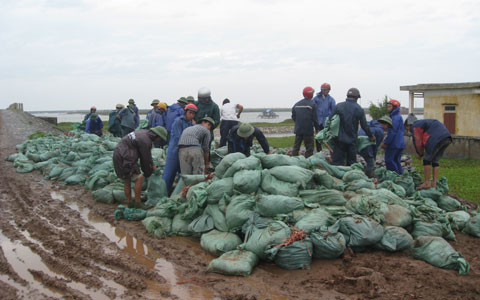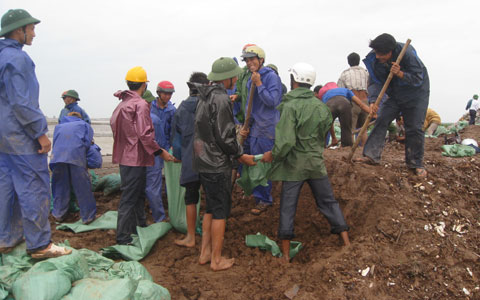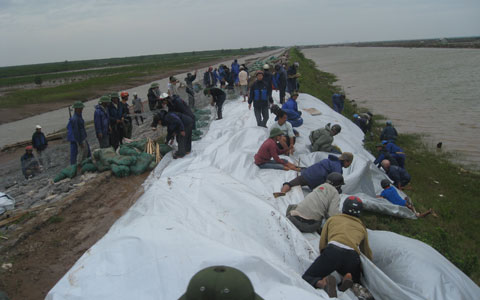 Typhoon Nesat landed in Quang Ninh and Hai Phong at around 12pm, September 30, blowing away the roofs of hundreds of houses. In Hanoi, over 20 trees uprooted in strong wind. Here are the first photos of storm in Quang Ninh and Hai Phong: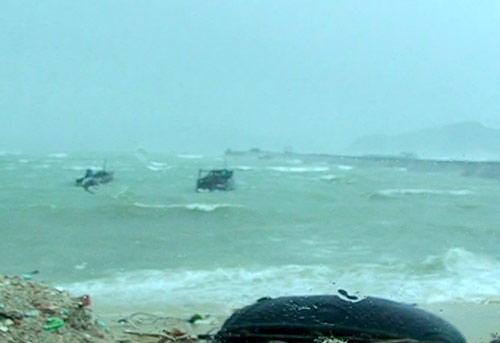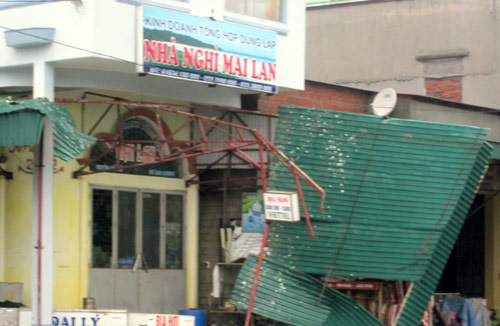 Wind blew up the iron roof of a house in Quang Ninh.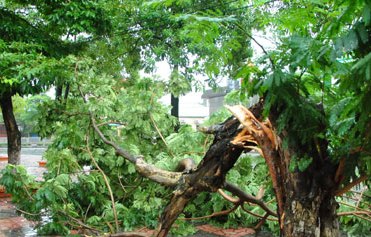 A tree collapse in Ha Long City.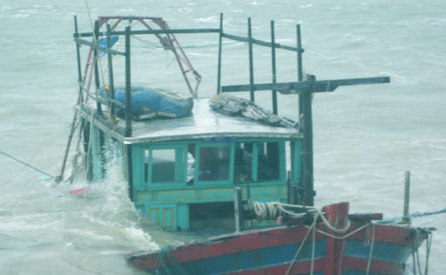 A fishing boat was sunken in Van Don, Quang Ninh.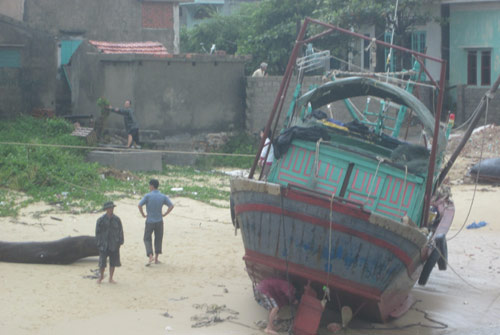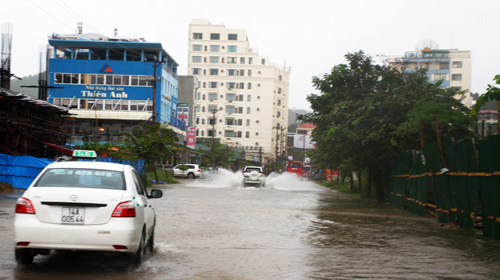 Some roads in Ha Long city are flooded.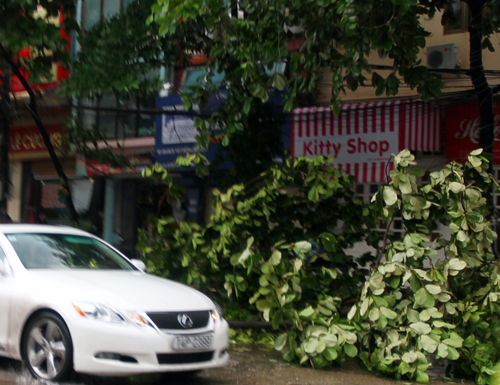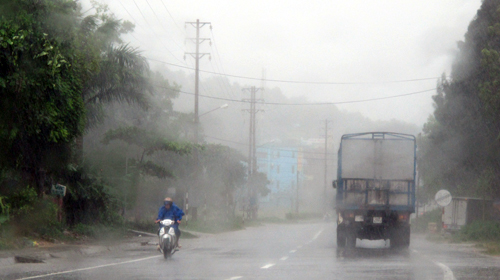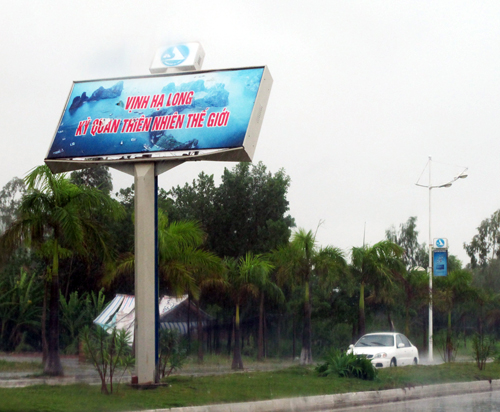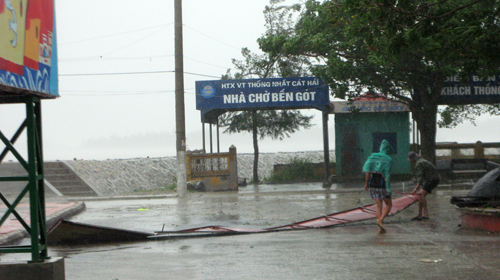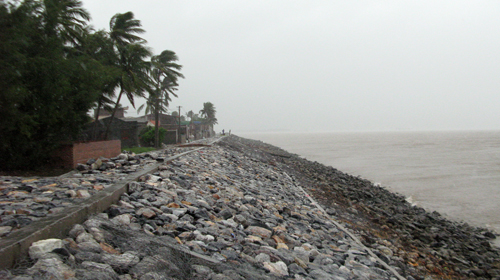 PV