VietNamNet Bridge – One third of interviewed young people say they witnessed corruption related to healthcare, traffic police and business, but 40 percent of them did not denounce corruption acts.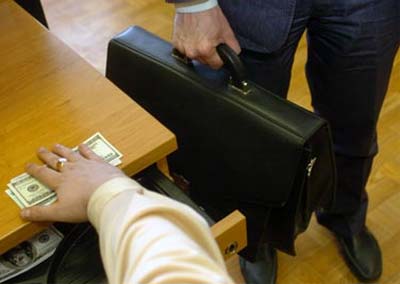 On August 8, the Germany-based Transparency International and the Center for Community Support Development Studies, under the Vietnam Union of Science and Technology Associations, announced the results of their survey of integrity among Vietnamese youth.
The young responders said they are aware of the significance of integrity and uprightness but they are still ready to act against these values for their own benefits, such as being admitted to a high-quality school or getting a job at a thriving company.  
Among these older respondents, 43 percent said they would do the same.
41 percent of young respondents said that accusations of corruption wouldn't matter.
Most of the young people with the highest educational levels feel pessimistic about the efficiency of denunciation, while most of those with the lowest educational background say denunciation is not in their affairs.
A large part of the young respondents said honesty usually results in disadvantage and that an honest person is often seen as an idiot.
"We can see that education on combating and preventing corruption is unsuccessful in developing a generation of youth who are ready and equipped with sufficient knowledge to fight corruption," said managing director Nguyen Thi Kieu Vien of the TI's office in Vietnam.
Young people are not at fault when they hold such views, said Dr. Dang Canh Khanh, former director of the Youth Research Institute. Khanh said what should be responsible is social mechanisms that encourage dishonesty.
Prof. Nguyen Minh Thuyet, former vice chair of the National Assembly's Committee for Culture, Education, Youth and Children, says that the survey is interesting and close to the truth. He also says that this is a big issue of society.
"The survey shows that many young people did not denounce corruption because they see it is ineffective but without denunciation, many big corruption cases will not be exposed. Actually, fighting corruption is still ineffective and corruptors are often in high position," says Prof. Thuyet.
PV