VietNamNet Bridge - The Viet Nam Internet Information Centre (VNNIC) has granted nearly 320,000 domain names in the Vietnamese language since April 28, the date on which names could be registered for free.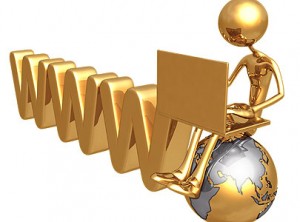 Tran Minh Tan, deputy director of the VNNIC, under the Ministry of Information and Communications, said internet users in rural areas were especially fond of using Vietnamese-language domain names since they used Vietnamese almost exclusively on the internet.
The meaning of Vietnamese domain names was also clearer and more understandable to Vietnamese users, Tan said.
For example, the Non Khe Village community found it easier to understand the Vietnamese domain name http://nonkhe.vn/ than the former name http://nonkhe.net.
In addition, shorter Vietnamese domain names that have replaced longer domain names are more effective.
Another example is the new Vietnamese domain name, http://cadieuhong.vn/, which replaced the traditional domain name http://quangbasanpham.vn/gian-hang/762/trai-ca-dieu-hong-minh-quan.html.
Tan said that Vietnamese domain names would not be allowed if they "lack seriousness, fail to provide required information, infringe the country's traditional customs and are not used for right purposes".
The VNNIC would carry out inspections of Vietnamese domain names and revoke those that violated legal regulations, he said.
The granting of free Vietnamese domain names since April 28 is part of the second phase. The first phase was implemented between January 10 and April 27.
In the past, Vietnamese domain names were allocated free of charge, but they were only granted with traditional domain names of registrants.
Since January 10, the VNNIC has allowed the registration of Vietnamese domain names separately without the need to have traditional domain names.
This has helped to increase choices for internet users, especially those who like an internet environment in the Vietnamese language, he said.
Free Vietnamese domain names are given to Vietnamese and foreign organisations and individuals on a first-come, first-served basis.
Source: VNS