Activities in response to World Environment Day (WED) and the International Year of Sustainable Energy for All will be held on Sunday and Monday at Halong City, Quang Ninh Province.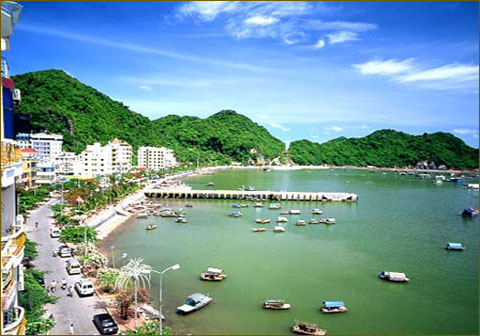 According to the People's Committee of Quang Ninh Province, it is expected that 500 people, including the leaders of Party, State, ministries and representatives from United Nations agencies and international development organizations in Vietnam will join in a national meeting responding to WED from 6:30 a.m. to 10 a.m. on Sunday at Bai Chay teenagers' camping site in Halong City. The event will be live broadcasted on VTV1 channel of Vietnam Television.
After the meeting, there's a tree planting program on a dumping ground of Ha Tu Coal JSC and a salt-marsh forest planting at Ha Phong Ward.
An exchange program on economic development attached to environmental protection and green economy will be held on Sunday night.
A seminar on 'Green economy and sustainable development' will be held at Grand Halong Hotel on Monday where participants can find many reports on the evaluation of sustainable development in Vietnam, an approach to green economy in Vietnam and an introduction on green strategies and the potential to develop a green economy in Quang Ninh Province.
WED (June 5) is an annual event which has been held in Vietnam since 1982 to raise public awareness on environmental protection and sustainable development. This year's event has the theme of 'Green economy: Does it include you?'.
*The Caravelle Hotel is taking action for the environment this weekend. A flash mob of up to 100 dancers from the hotel is about to captivate bystanders, tourists and merchants alike when they storm the front of the Saigon Opera House on Sunday at 9 a.m. to perform an upbeat dance routine in anticipation of World Environment Day (WED) on June 5. Staff, department heads and senior management from the historic five-star hotel will shimmy to the beat of Owl City's 'Fireflies', Black Eyed Peas' 'Time of My Life' and Thao Trang's 'Feel the Life' during a four-minute routine, before dispersing to take part in a clean-up of the Opera House surrounds and front yard.
This is the second year that the Caravelle has undertaken a beautification project in Lam Son Square for WED. In 2010, the hotel's staff planted more than 1,200 flowering bushes and spread 100 bags of soil and fertilizer around the Opera House gardens. The hotel is staging the flash mob in a bid to encourage public action for the planet. The UN Environment Program founded WED in 1972 as a vehicle to stimulate worldwide awareness of environmental issues.
SGT