Deputy Prime Minister Hoang Trung Hai on Tuesday ordered the Ministry of Industry and Trade (MoIT) to make the schedule to use bio-fuel compulsorily by next year.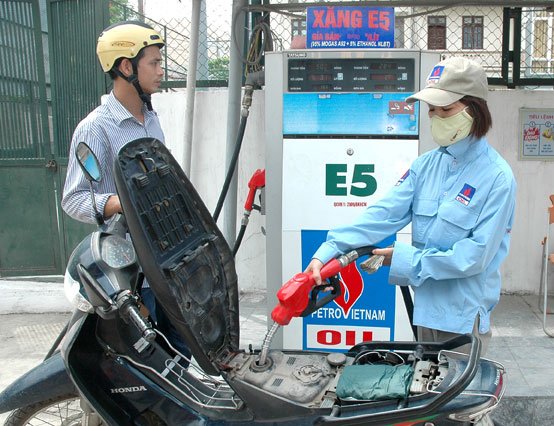 Addressing a meeting in the capital to consider the compulsory timetable for mixing bio-petrol with traditional fuel, Hai asked the MoIT to collect ideas from participants and evaluate the policy's possible effects.
He also requested that businesses re-examine their existing production map and create a plan to develop the regions by applying advanced technology and supporting farmers.
In addition, the Deputy PM ordered the MoIT to co-operate with relevant ministries and municipal authorities to develop bio-ethanol plants and a distribution system as planned.
He urged the MoIT to prepare national technical standards relating to bio-fuel storage, transportation, distribution and preferential taxes.
Car and motorbike drivers in big cities should start buying petrol mixed with bio-fuel E5 by the end of next year, said the MoIT.
The cities included in the pilot programme will be Ha Noi, HCM City, Hai Phong, Da Nang, Can Tho, Quang Ngai and Ba Ria-Vung Tau.
The use of the bio-fuel will become compulsory for every city and province by June 2015.
E10 petrol is scheduled to be introduced in June 2015 in the seven mentioned cities and applied nationwide by the end of 2016.
Diesel B5 is expected to be available in Ha Noi, HCM, Hai Phong, Da Nang and Can Tho by July 1015 and accessible across the country two years later.
The State has encouraged individuals and organisations to produce, mix and sell E5, E10 petrol and diesel B5.
At the discussion held yesterday afternoon in Ha Noi to consider the compulsory timetable for mixing bio-petrol with traditional fuel.
According to the MoIT's Deputy Minister Le Quang Duong, there were 13 projects registered to produce ethanol-based fuels. This year five factories are expected to operate with a designed capacity of 490 million litres per year.
If only 5 per cent bio-fuel were required for the mixture, then the five enterprises would be able to meet demand for the whole country, he said.
VNS