From the Harvard Business School, Professor John A. Quelch sent a congratulation letter to the announcement ceremony of VietNamNet's V1000 ranking – the list of the top 1000 enterprises, as based on corporate tax contributions, in Vietnam, which takes place in Hanoi today, October 22.

VietNamNet would like to introduce the letter to our readers.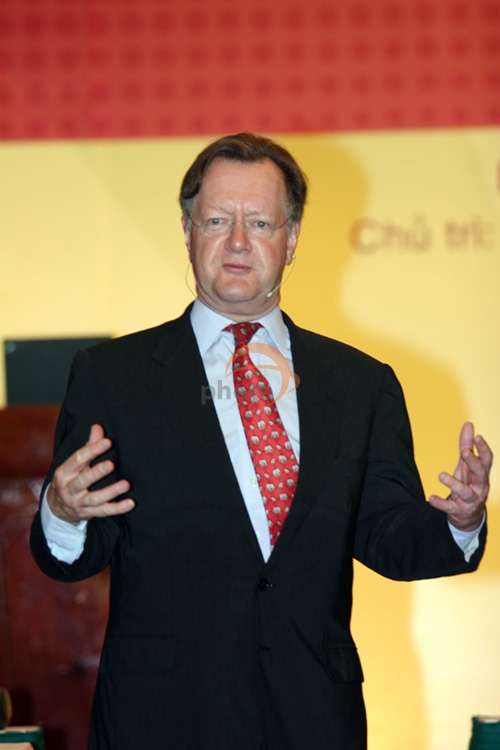 First of all, let me congratulate your capital city on its 1000th anniversary. Back in the United States, though far away, I also had a chance to see the pictures of Hanoi, dazzling and beautiful during its millennial ceremony. As a frequent visitor to Hanoi, I would also like to share the joy with you.
I would also like to congratulate all the enterprises which made it to the V1000 ranking – the list of the top 1000 enterprises, as based on corporate tax contributions.
I entirely agree that by ranking the enterprises this way, we award those who tacitly contribute – with high responsibility and efficiency – to society and the whole nation, by dutifully paying the taxes and following the legal rules of taxation. They are thus the pillars of the economic development.
I hope that at least some of  the enterprises listed in V1000 today will find their way to the world market. However, in today's competitive global economy their products and services will attain international status only if they offer something truly different to customers. Together with VietNamNet and Vietnam Report, I would like to wholeheartedly express my encouragement for your expansion efforts.
I would like to wish all the V1000 enterprises even more success both in growing their businesses ethically and in  contributing significantly to Vietnam's social and economic development.  Healthy economic development depends on corporations fulfilling their obligations to society and the nation.  Only through attention to mutual social responsibility can societies grow and prosper in a spirit of partnership.
Professor John A. Quelch,
Harvard Business School