VietNamNet Bridge – The lotus is honored by artisans at the Spring Flower and Drinking for Tet Festival and the Exhibition to collect people's opinion about national flower, national costumes and national wine in Hanoi.
The national flower will be announced at the closing ceremony of the festival, scheduled next year. The lotus is strongly believed to be the winner.
Let's see the image of lotuses in artworks of different materials displayed at the festival: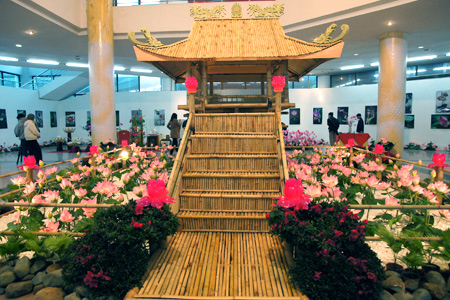 The center of the exhibition is Hanoi's famous pagoda – Chua Mot Cot (One Pillar).

King Ly Thai Tong built this pagoda after he dreamt of being led to a

Buddha's throne (in lotus shape) by the Goddess of Mercy.

The pagoda was built in the shape of a lotus, named Lien Hoa Dai (Lotus).

Today the pagoda is one of the most special ancient architectural works and the symbol of Hanoi.
A set of lotus lamps made by artisan Nguyen Thi Thu. The works won the

first prize at the Vietnam Fine-art Handicraft Competition 2010.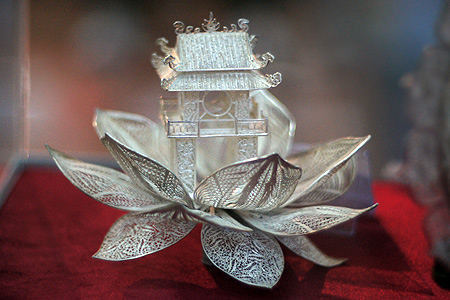 A silver-made work by artisan Quach Van Truong.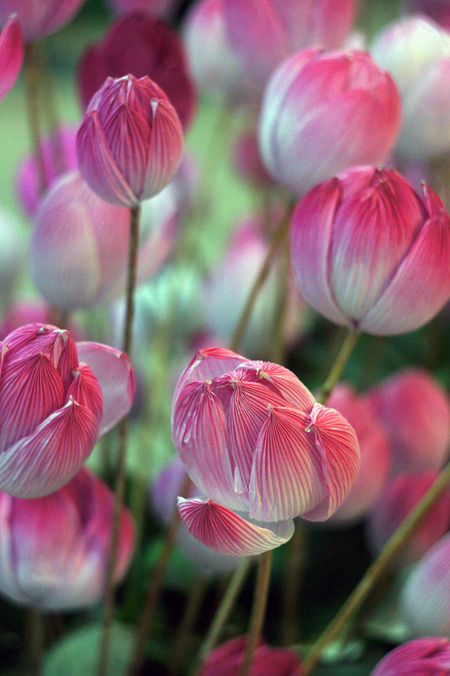 Paper-made lotuses by Than Van Huy.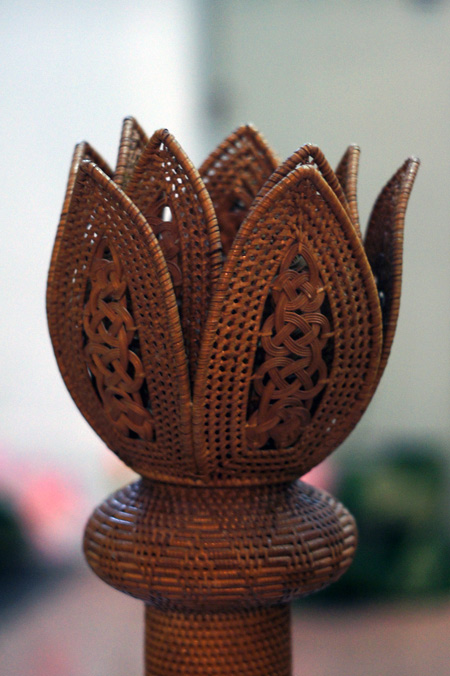 A desk lamp made by Hoang Van Hanh.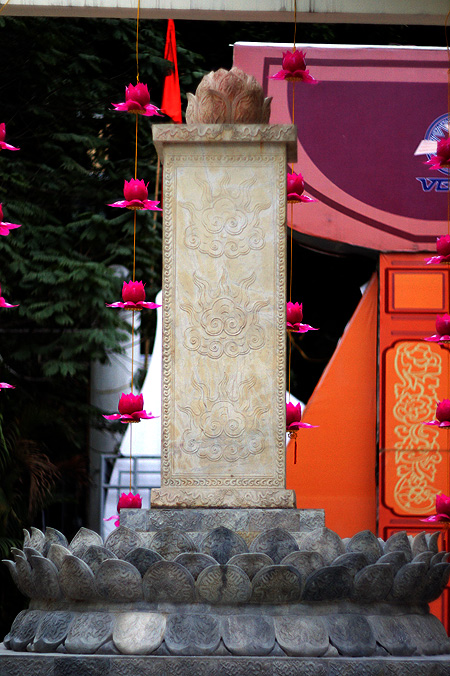 Stone-made lotus by Nguyen Minh Phu.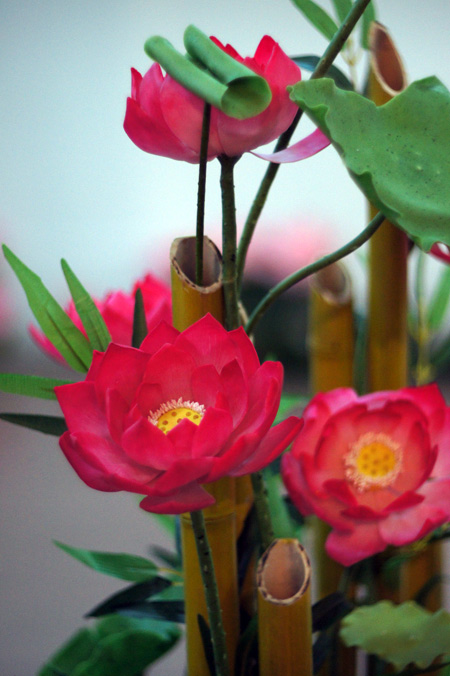 Clay-made lotus flowers.
The values of lotus in traditional medicine are introduced.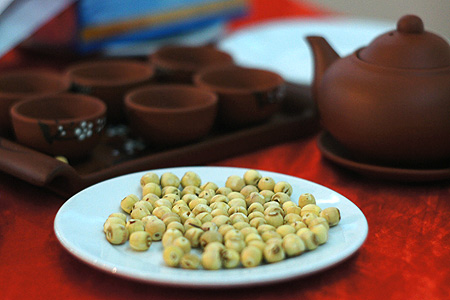 Lotus is also used to make food, for example lotus jam, lotus tea, etc.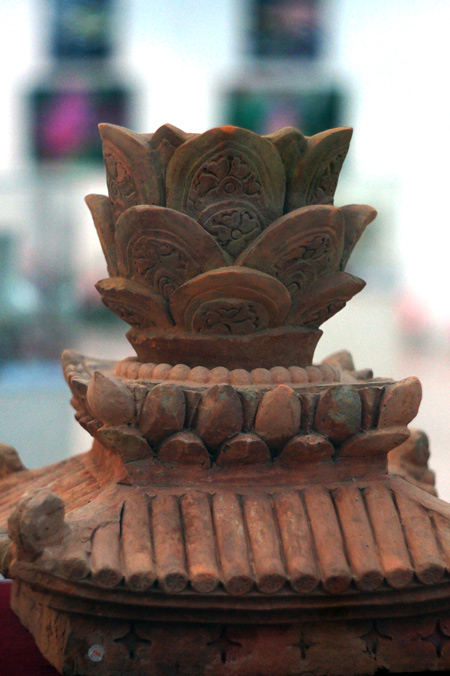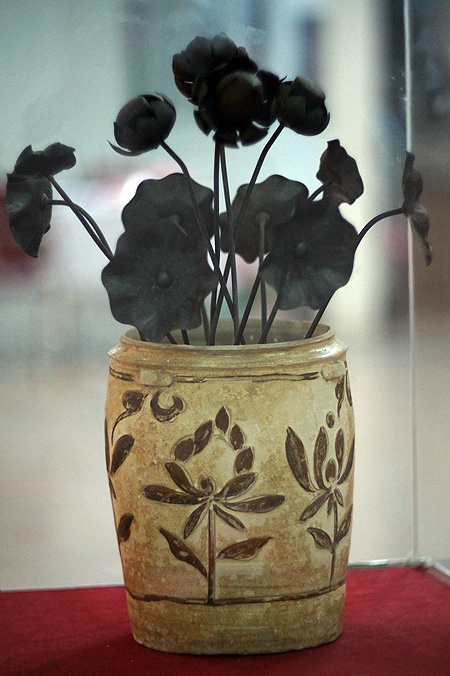 Historical items related to lotus.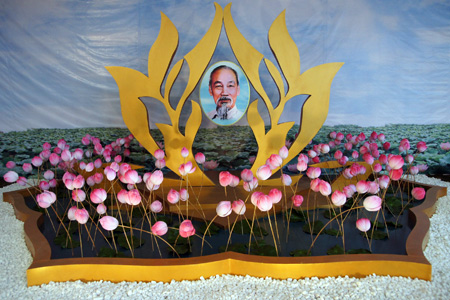 Lotus is also connected to President Ho Chi Minh, who was born in Lotus village.