As part of his graduation project, a student has made a special dress with 700 condoms, grabbing the public attention and many media headlines.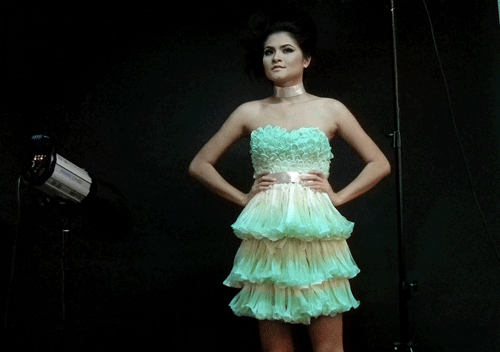 Named "Condom Glow Fashion," the dress, made with 700 condoms, was designed by Nguyen Minh Tuan from the Graphic Design - Industrial Fine Arts Faculty at the Ho Chi Minh City–based Van Lang University as part of his graduation project titled "Breaking the condom taboo."
The designer of the unique dress said he chose to do the project because of the critical attitude of the Vietnamese people towards sex and the use of condoms.
Tuan said he also wanted to raise public awareness of the World Day against HIV/AIDS on December 1.
"I made this project in the hope of raising the self-consciousness and awareness of Vietnamese people towards protecting their loved ones by avoiding STDs," Tuan said.
The young man shared that he did not make his work just for graduation purposes but wanted to make it useful for the society.
"I want people to know about the function of the condom on health protection," he added.
Quynh Trang, the model of the photo shoot, said she was impressed by the idea.
"It's a creative idea. It is instructive for the youths as well as the community," Trang shared her thought.
"I hope the project will receive positive response from the public. I'm proud to be part of such a meaningful campaign."
Beside the condom dress, Tuan also made another photo collection gathering local celebrities like fashion models Hua Vi Van, Ngoc Quyen and singer Thao Trang to spread the message to the public about shedding the cultural taboo against condoms.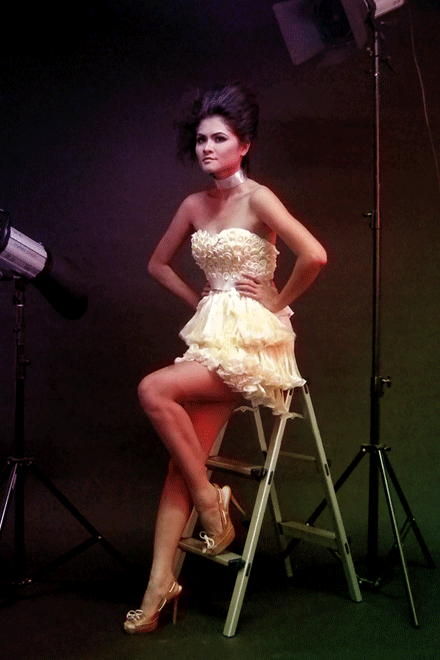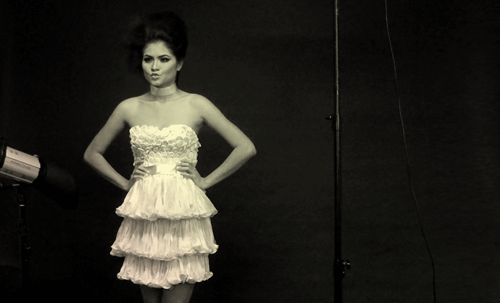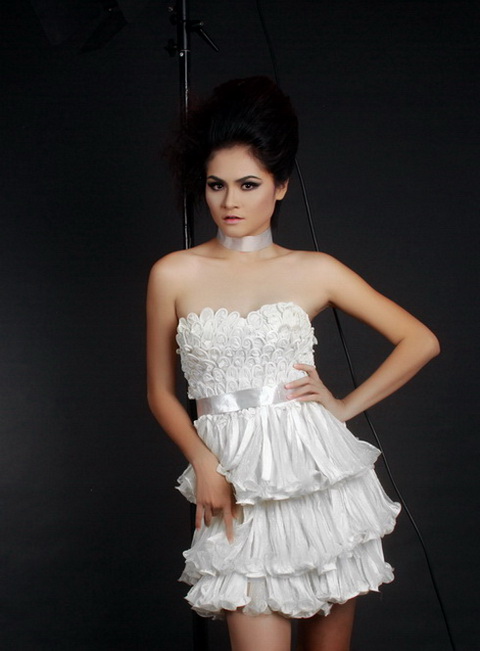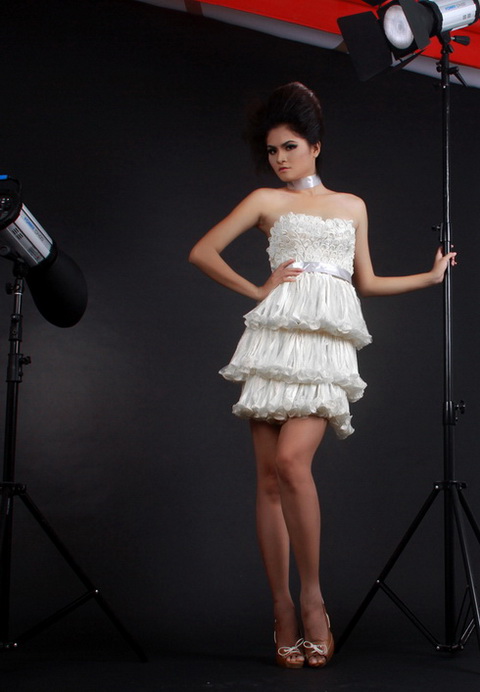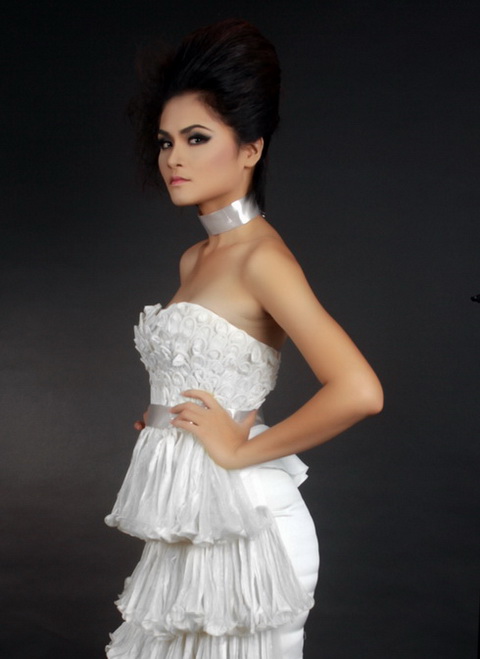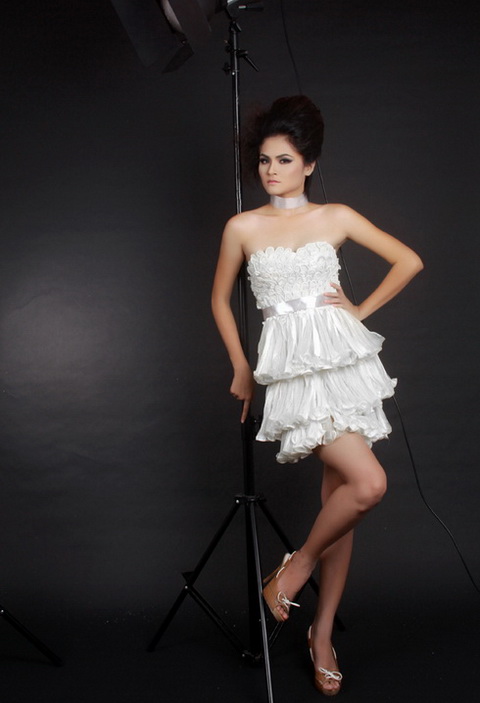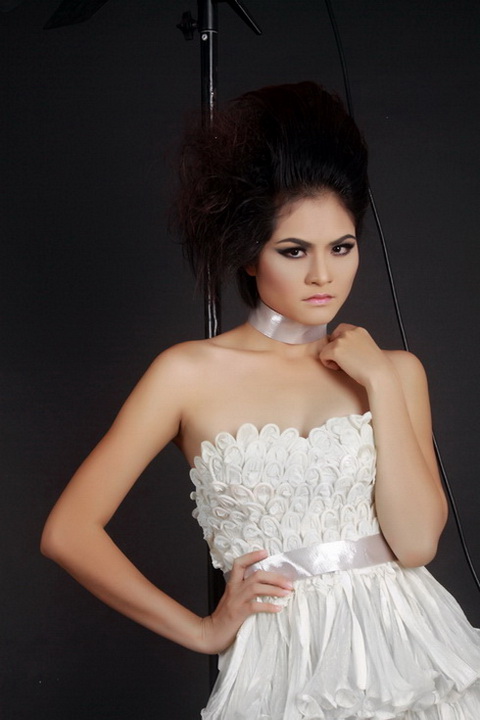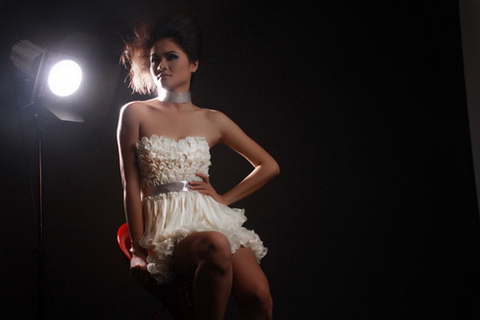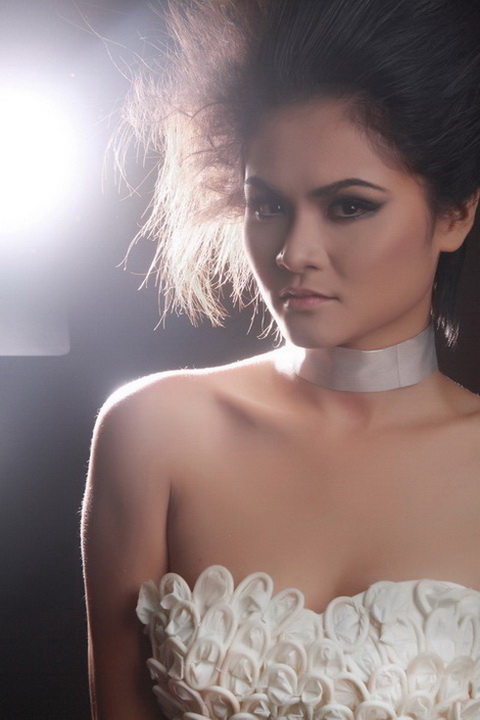 Tuoitre/VNE/VnMedia