VietNamNet Bridge – People's Artist, actress Le Khanh will be a member of the jury of the third Miss Vietnam-EU pageant--besides fashion designer La Hang, composer Quoc Trung and Vietnamese French opera singer Alain Vu Hoang Mi.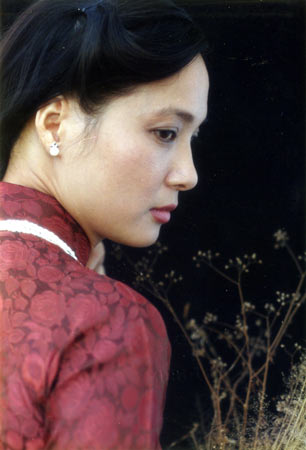 People's Artist Le Khanh.
The Miss Vietnam-EU pageant is held each two years to honor culture and beauty of Vietnamese and strengthen unity of the community of overseas Vietnamese.
The winner of Miss Vietnam-EU 2009 pageant, Nguyen Ngoc Kieu Khanh became the first runner-up of the Miss Vietnam World 2010, and was Vietnam's representative at the Miss World 2010 pageant in China.
This year's beauty contest will attract many contestants from Germany, the UK, Hungary, Czech Republic, Norway and Poland. The final night is scheduled on August 6 at the Admiralspalast Theatre in Berlin, Germany.
The organizing board has invited many famous Vietnamese and Vietnamese origin artists to participate in the final evening. Among them will be Vietnam Idol 2011 Uyen Linh, singers Duc Tuan and Hoang Bach, Alice Svensson – Vietnamese origin girl who ranked second at Sweden Idol 2008, Thanh Hien – Vietnamese origin girl who won the first prize of Hungary's largest music TV channel VIVA in 2010 and entered the final round of Hungary Idol, comedian Anh Tuan and Le Quoc Nam from Vietnam.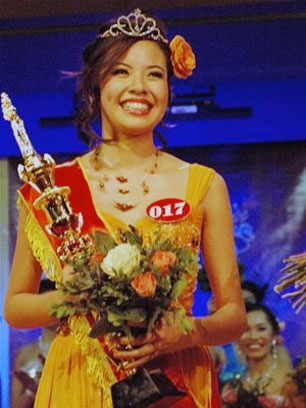 Miss Vietnam-EU 2009 Nguyen Ngoc Kieu Khanh
The jury will have People's Artist Le Khanh, fashion designer La Hang, compoer Quoc Trung, singer and fashion director Thanh Thuy and Vietnamese French opera singer Alain Vu Hoang Mi.
The jury will work from the qualifier round in German and Czech Republic on July 31, and August 3.
In the final night, 30 contestants will compete in ao dai, swimwear, evening gown, talent and interview rounds.
The winner will receive the crown, scepter and Eur5,000. The first and second runners-up will have $2,000 and $1,000 bonus. The organizing board will also present Miss Photogenic, Miss Talent, Miss Fashion, Miss Ao Dai, Miss Bikini titles.
After the competition, winners will return to Vietnam to meet with Vietnamese youth and participate in social activities.

PV