VietNamNet Bridge – When his father suggested that the family move from the US to Viet Nam, Ryan Duy Hung's mother thought that her husband had lost his mind.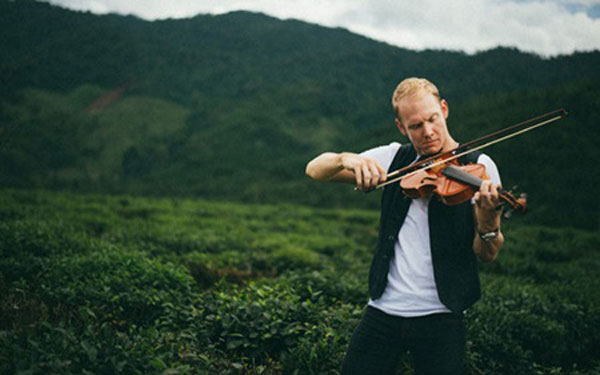 Surprising fluency: Ryan Duy Hung has impressed many young music lovers in Viet Nam with his singing of Vietnamese songs. — Photos courtesy of Ryan Duy Hung
Later, seeing that her children were keen to check the place out, she agreed to a six-month trial, and regretted the choice immediately. It was too cold, there were all kinds of insects in their house and she was reduced to tears often for the first three months.
After six months, she was crying again, but this time, sad that they were leaving. When the decision was taken that the family would move back to Viet Nam again, this time for good, Hung (whose original name is Ryan Ford) felt he was coming home. It was 1999.
The affinity he'd developed for Viet Nam has made him a well-known name in the country, especially among the youth, with several music videos of him singing Vietnamese songs a hit on YouTube.
The number of fans on his Facebook account has risen rapidly since early last year when his first music video, Anh Khong Doi Qua (I Don't Ask for Gifts Back), was posted on YouTube.
People were impressed to see a young American with blond hair and green eyes sing Vietnamese songs from the heart, without an accent.
Other music videos that followed, like Chac Ai Do Se Ve (Because I Miss You), Xe Dap Oi (Oh My Bicycle), Nang Am Xa Dan (Sunshine Has Gone) attracted thousands of "likes".
"I love singing Vietnamese songs because I have loved singing since I was a child, and when I sing Vietnamese songs, I can learn better and faster the literary words that are not used in everyday conversation."
His fluency in Vietnamese never fails to impress locals, but he says most of it was picked up by chatting with friends and imitating their accents.
His friends, meanwhile, are impressed by other aspects of his personality.
"I appreciate Hung's joyful heart, his friendliness and his kindness," said Nguyen Duc Huy, a long-time friend who has taken part in several of the American singer's music videos as a cameraman and video producer.
Loves everything
After 16 years in the country, dividing his time between Ha Noi and Da Nang, Hung considers himself Vietnamese.
He said he loves Viet Nam, loves speaking Vietnamese with his Vietnamese friends, and eating Vietnamese food everyday.
Bun dau mam tom (rice noodles and fried tofu with shrimp paste), a dish he could not eat when he first came here, is now one of his favourites.
Father's footsteps
Hung's interest in Viet Nam began with seeing his father's love for the country.
Roger Ford, an entrepreneur, professor and author, had worked in Viet Nam and Southeast Asia since 1992, when he first visited the country along with students from the university he was teaching at.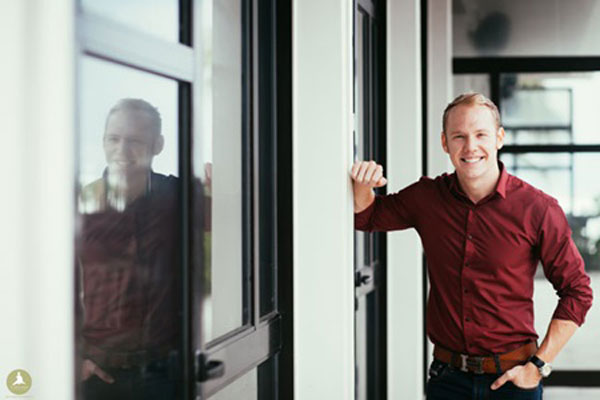 Son of the soil: After 16 years in Viet Nam, Ryan Duy Hung considers himself Vietnamese.
Ford said that when he alighted at the airport in Ha Noi for the first time, he was apprehensive, thinking that the Vietnamese people would hate him because of the American War.
When he found that they welcomed him as an American, he was touched, and the rest, as they say, is history.
Landmark event
Hung travels often between Ha Noi and Da Nang. He follows an MBA course in Ha Noi, while working for his family's company that is based in Da Nang. He devotes his free time to his passion: music.
This passion for music and for Viet Nam will soon see him present to the public the very first song that he has composed in Vietnamese, about Tet (Lunar New Year festival).
He still remembers very clearly his very first Tet in the country in 1996, when he just eight years old.
"It was the first time I ate mut Tet (dried candied fruits), banh chung (glutinous sticky rice) and was invited to xong nha (be the first person to enter the house) by a Vietnamese family friend. It was exciting!"
It is about to get even more exciting. Hung has been invited to sing the song on Vietnamese television in a programme to welcome the New Year.
Vuong Bach Lien
VNS