A man who was arrested after police found dismembered bodies in his flat has confessed to killing nine people over two months, Japanese media say.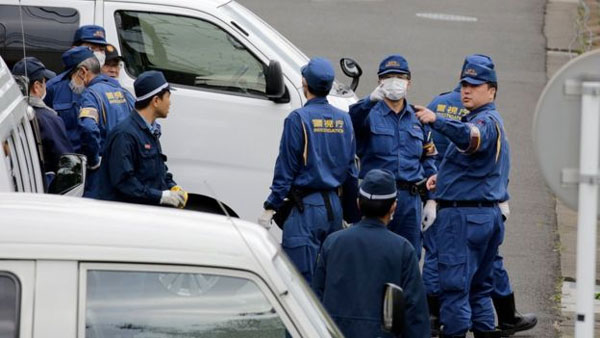 Photo: EPA
Police had found two severed heads, and the body parts of seven others, at Takahiro Shiraishi's home on Tuesday.
The 27-year-old reportedly said he cut the flesh off the bodies to dispose of them and put cat litter over the remaining body parts to hide them.
Japanese police say they plan to file multiple murder charges.
Police had found two severed heads in a cold-storage container outside Mr Shiraishi's flat. They also found the body parts of seven other people, also stored in cool boxes, in his apartment.
On Wednesday, more information emerged about the suspect. Police sources told local media that he found his victims on Twitter and say they suspect he killed them on the day that they met.
Investigators are still trying to identify all the victims but the discovery at his flat was made as police were looking into the disappearance of a young woman.
They said she had gone on Twitter looking for somebody to take her life with and the suspect had offered to do that.
Source: BBC