Floods in southern China have killed at least 15 people over the past few days and forced the evacuation of tens of thousands more, state media said.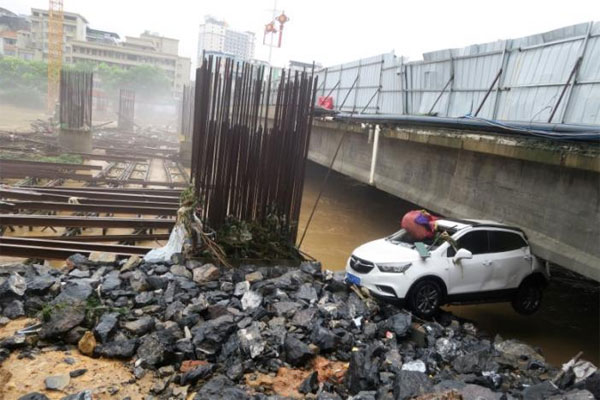 A damaged car is seen under a bridge after a flood in Quanzhou County, in Guilin, Guangxi province, China July 2, 2017. Picture taken July 2, 2017. 
In Guangxi region, seven died and three were missing following torrential rains, with more than 23,000 people being evacuated to safer areas, the Xinhua news agency said late on Sunday.
In neighboring Hunan province, more than 300,000 people have been evacuated and eight people have died, the agency said.
More rain is forecast in coming days, according to the China Meteorological Administration.
Floods kill dozens of people every year in China during the summer rainy season.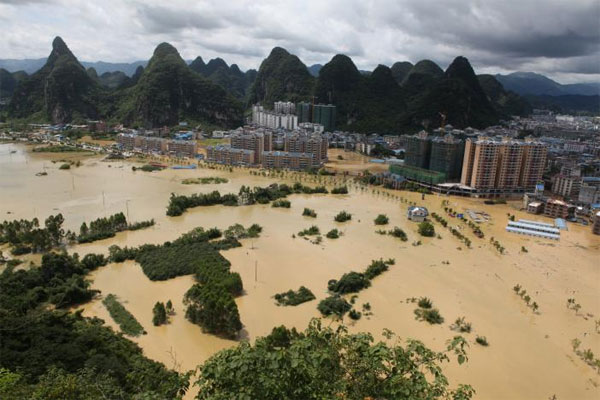 A general view shows a flooded area in Liuzhou, Guangxi province, China, July 2, 2017. Picture taken July 2, 2017. 
Source: Reuters